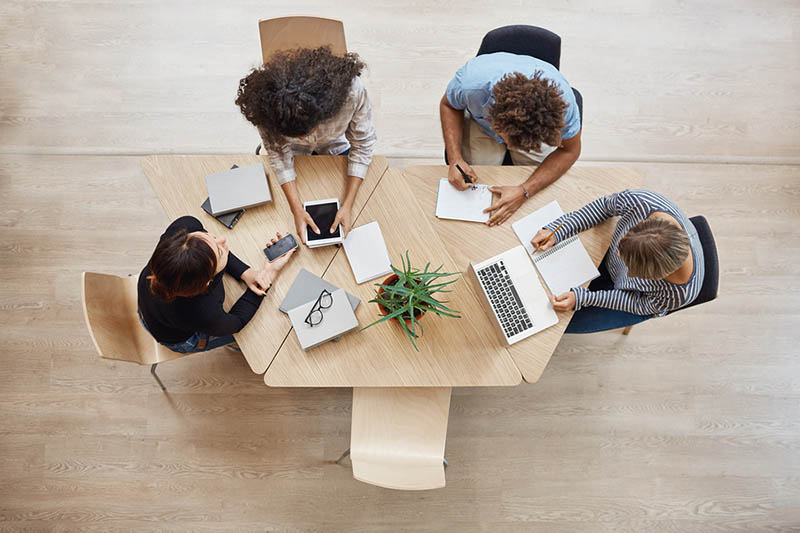 Your post-shutdown success may be largely influenced by how you handled the pandemic. Consider carefully the time you've spent managing your business during the economic shutdown. Take into account not just your customers, but your employees and business partners, too. Here is a list of questions you can ask yourself before you reopen. 
Did you keep your clientele in the loop?
During the shutdown, you've probably done a lot of research on what businesses are open and what changes, such as hours and services, you can expect due to the shutdown. For instance, if you own a flower shop, which was deemed an essential business in California, you likely have tons of Mother's Day orders to fulfill from customers who placed orders in advance. Whether you decided to remain open or not, did you let your customers know the status of their orders? Do they know that you're still open for business? Or, on the other hand, that you made the decision to close? COVID-19 has been one large guessing game, and not a very fun one at that. Make sure you eliminate the guessing game so that clients stay informed on all aspects of your business that applies to them.  
Did you have a customer service plan specific to your company?
Ideally, every website should have a statement about COVID-19 at the top of their landing page. This is an acknowledgment of the virus and the effects it has on your business from hours to delays in shipments and any other information that site visitors need to know. An FAQ list should also be in a noticeable spot on the landing page of your website. Check out our post on creating a customer service plan for more details. 
How were your employees treated? 
It's not hard to determine how employees are treated at any given company. Reputation travels quickly through online job boards and by word of mouth. While we have read many uplifting stories of small businesses doing everything they can to support their employees during these hard times, there are just as many headlines about workers being laid off in masses without any warning. Ask yourself, did I do everything in my power to support my employees while my business was closed or partially closed? If you haven't, act quickly. You can help them through the process of filing for unemployment, keep them on your payroll if possible, and keep them informed about the status of their jobs. Always update them with new information as soon as it's available to you. Website Depot has made it possible to keep all of our staff members on during these hard times, largely in part due to our immediate course of action in early March when the virus was just beginning to ramp up in the U.S. Just as we all learned to adapt to the work-from-home lifestyle, we'll have to adapt to the post-shutdown business world. Thus, the sooner you develop a post-shutdown plan for your business, the more successful it will be moving forward.
Did you maintain your online presence?
Hopefully, you didn't let your business' social media accounts dry up while you were closed down. One of the best ways to stay relevant during the shutdown is to continuously update your online presence, from your website to your social accounts to your Google business listing. When you start to let your social media presence fizzle out, you won't show up in your followers' newsfeed and thus, they'll begin to forget about your business. A great example is a boutique clothing shop that has been shut down for several weeks now. Former customers are much more likely to come in again when they open back up if they saw consistent posts about all their clothes, shoes, accessories, and more on their social media accounts. We live in a world of excess stuff, there is simply so much of everything so humans need constant reminding of what we enjoy, and social media is the best place to capitalize on that. Bottom line: Make sure nobody forgets about you! If you're concerned that your online presence is falling by the wayside, call us today. We offer free, 30-minute, strategy based consultations! (888) 477-9540