When it comes to Search Engine Optimization for attorneys, trust Henry Dahut and his team of legal marketers who specialize in all aspects of digital marketing. High performing SEO is the difference between a successful and unsuccessful website, and our team of digital experts knows all the tricks. Now serving as a digital marketing agency in Austin, we can work with your business to improve your visibility, create ROI-oriented online marketing campaigns, and help you outrank your competition. Become the authority in your region and dominate the rankings!
A Renowned Author With Vast Expertise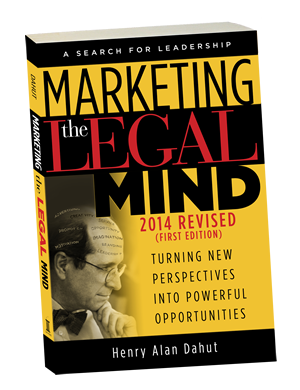 Henry Dahut Teams Up With Danny Star to Form Digital Marketing Power Duo.
We're proud to announce the partnership between Website Depot, headed by CEO Danny Star, and Legal Marketing expert Henry Dahut. According to representatives of the company, Dahut will head his own office in Austin, Texas and provide a range of clients from the legal world with his patented one-of-a-kind, valuable insights on scaling their business through tried-and-true digital marketing methods. Website Depot will provide Dahut with the manpower to be able to execute campaigns of all scopes and sizes.
Search engine rankings count the number of visitors your website receives, directly impacting your ROI. At Website Depot, we know this all too well; too many companies have beautiful websites and interesting services/products that go unnoticed because their owners do not take advantage of SEO analytics. Non-optimized sites often do not even show up in web searches, leaving good companies completely invisible to potential clients. With tens of thousands of searches made every second throughout the country, ensuring your website stands out is very important.
Companies that neglect to consider SEO in their marketing strategy tend to have lower sales, poorer web traffic, smaller audiences, and more missed opportunities than their SEO optimized counterparts. Website Depot's unique approach to marketing helps you look outside of the box, and move beyond conventional methods of marketing within your industry. Through close work with your company, we help build your online reputation, improve web traffic, and build your business.
Winning Attorney Marketing in Austin
Website Depot approaches legal marketing differently. We understand all the ins and outs of digital marketing but also understand how important it is to consider all factors in the context of the legal world. Season, economy, travel and tourism, culture, prevailing industries and much more can influence the success of regional attorneys, so we are sure to get to know the communities we work in. Austin has its own unique marketplace and its own unique needs, and our team focuses on meeting those while creating a digital marketing plan that will suit the individual needs of your business.
The Website Depot Approach
The Website Depot digital marketing approach encompasses more than just SEO. We strive to create a well-rounded digital marketing strategy for your law firm that will help push your company beyond the competition. Here are some of the services we provide, and how they can help your business grow:
1 on 1 Consultations By A Seasoned Attorney: Attorney at Law and Business Consultant Henry Dahut is available by special appointment at the Website Depot, Austin location. When you sit with Dahut, he will share revealing insights and valuable advice on how to market your law firm or business effectively.
SEO Optimization: Our SEO services focus on promoting organic growth, getting your website seen by customers and potential customers, and giving you insight into your visibility. We help ensure your website can be found by interested customers, and help develop a plan for continued SEO optimization. SEO optimization also helps to build your brand's reputation, credibility, and ROI.
Keyword Analysis: Website Depot uses powerful analytics tools and our years of expertise for keyword analysis. We help you track, find, and utilize keywords and phrases to improve your SEO and rankings and give you valuable insight into best practices and industry standards.
Search Engine Rankings: A byproduct of successful SEO, our experts work to help improve your search engine rankings. By working to put your website as high as possible on search result pages, Website Depot can help you increase traffic, sales, and your customer base. Using a personalized SEO plan, Website Depot will help you zoom ahead of the competition.
Social Media Expertise: Our amazing team at Website Depot specialize in more than just SEO. Your personalized digital marketing plan can include insights and help to improve your social media engagement. Social media is a great way to build traffic, interest, and your customer base. We work to help you harness the power of social media, and create social media advertising campaigns that generate sales.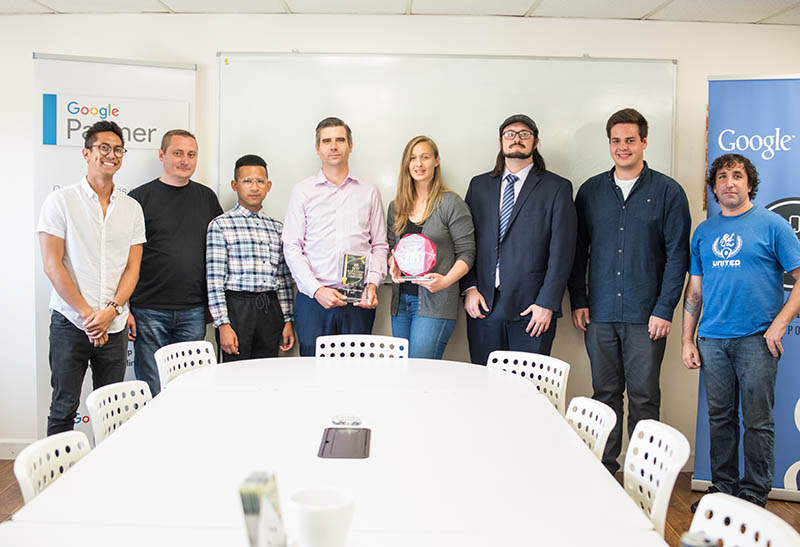 A Google Premier Partner Digital Marketing Agency in Austin
Website Depot is proud to say that we are a Google Premier Partner. This program is offered to Google Partners who have shown a particular level of expertise and experience regarding Google Ads (ex-Adwords). Besides personal expertise, becoming a Google Premier Partner requires passing several certification tests, and real-world experience managing ad campaigns. Our status as a Google Premier Partner gives us access to lots of tools and information that in turn help our customers. Here are a few advantages to choosing our Austin, TX Google Premier Partner marketing company:
Assurance: Because of the many qualifications required by Google in order to become a Premier Partner, you can rest assured we have been fully vetted. Our amazing team of experts are fully qualified and approved for this elite marketing company status, and we take pride in being able to give our customers this peace of mind.
Expertise: Pick the mind of one of the leading specialists in business consulting for attorneys, Henry Dahut, an attorney in his own right and a renown author. He has now formed what is equivalent to a modern-day NBA "superteam" with Premier Google Partner Website Depot.  In order to achieve the status of Premier Partner, you must display a high level of skill and expertise in the area of digital marketing and Google Ads use. We know Google Ads inside and out, and use this knowledge to benefit our customers and improve their visibility.
Connections for Solutions: Google Premier Partners have access to Google representatives for faster and more effective problem-solving. This gives our amazing team access to fast and Google approved solutions, even for the most unique and unexpected problems.
Attorneys looking for a digital marketing agency in Austin need look no further. Visit us at Website Depot in Austin and learn more about how we can help you create an amazing digital marketing campaign, improve your website, and increase your ROI:
Website Depot Austin, TX
1401 Lavaca St #548
Austin, TX 78701
Tel.: +1 (512) 955-5780