Website Depot is an award-winning agency, proud to have built websites for countless companies in many different industries. Our services are now available to companies in The Big Apple that are looking for top-of-the-line web design in New York with a personal touch.
Website Depot's team of web designers are experts in all things coding, SEO, Google ads, social media, and more. Dedicated to helping companies build their online reputations and improve how they do business, Website Depot has been able to launch successful design campaigns on behalf of businesses ranging from E-commerce to the foodservice industry.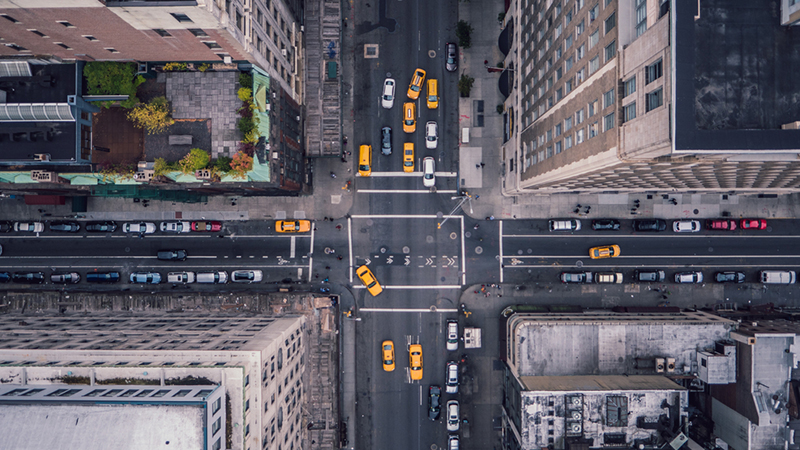 Unique Web Design in New York
New York City is unlike any other city in the world. A hub for international industry, tourism, entertainment, culture, food, and almost anything else you can think of, NYC makes it both challenging and thrilling for a business to stand out. Fortunately, Website Depot has worked to establish an intimate knowledge of New York City, its businesses, its economy, and its residents.
By working to improve local SEO for NYC businesses, pushing trends and industry standards/best practices, and improving site function, Website Depot can help your business rise above the rest. When it comes to web design, New York businesses should look no further than Website Depot. Our knowledge, experience, and commitment to local businesses are what set us apart.
Professional Web Design in New York
Website Depot offers comprehensive high-end professional web designing services, working to redesign and establish your site from top to bottom for maximum profits and traffic. Here are some of the services Website Depot offers for clients in New York City:
1. Designing with Responsiveness in Mind
One of our main focuses when building or converting a website is to make it as responsive as possible. Websites with excellent responsiveness tend to have higher local and national SEO rankings because they are easier for search engines to crawl and index. Responsive web design aims at making the websites flow well for ease-of-use and sales incentives, load quickly, and offer secure and accurate inventory/payment services and information.
With Website Depot, your business can either convert its existing website, change key elements for improved responsiveness or have an entirely new site built. When Website Depot designs a site, we design a responsive site from the very beginning. Regardless of your budget or individual business needs, Website Depot can offer customized services that will improve your rankings, traffic, and brand authority.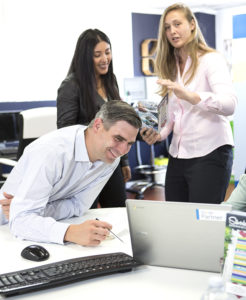 2. Aesthetic Improvements
Besides functioning quickly and correctly, your website should be beautiful. Aesthetics are very important in attracting customers and making your brand seem legitimate. Especially for E-commerce brands, a website acts as a virtual storefront.
If your storefront does not seem appealing or attract customers, your business won't be a success, even if your products are amazing. Website Depot helps businesses design their websites to be beautiful, easy to navigate, and appeal to a target audience.
3. Content Management System Websites
CMS websites are ideal for businesses looking to improve SEO rankings and brand authority by posting a consistent stream of content. When a business approaches Website Depot with an idea, we work to bring it to life. We take care of all the necessary coding and work on the back end to give you an easy-to-use platform to share content with your audience.
Website Depot creates CMS sites perfect for sharing text posts, photos, videos, and other kinds of content. Fresh content is one of the best ways to ensure your site has excellent SEO and will help keep your audience interested in your brand.
Advantages of E-Commerce Websites
Businesses looking to sell online via an E-commerce website can also benefit from Website Depot's incredible services. We build incredible and secure websites for our E-commerce clients to help them improve sales, build their company, and retain customers. Everything from secure payments to automated inventory updating can be built into an E-commerce site. Here are some more advantages associated with selling online:
Website Depot can design a site that will perform all calculations, invoicing, and shipping pricing for you.
E-commerce stores do not have the limits of traditional brick and mortar stores: No open/close hours, no limit to the number of customers you can have visited at a time, no need to check in the back for inventory because it is all synced directly to the site.
Impress customers with a professional-looking site that helps you stay afloat among the competition.
Experts in Google Ads
Website Depot is a proud Google Premier Partner. This level of qualification is granted to Google Ad partners who have passed certain certifications and have displayed a high level of expertise in the area of Google Ads. Our status as a Google Premier Partner gives us direct access to Google representatives, helping us solve problems for our clients quickly and according to best practices. Our services have helped countless companies build their brands, and our experience has helped us stay at the top of our own industry.
Find out how Website Depot can help you build your website by visiting us today! New York City brands can benefit today from our expert services.
Website Depot New York
109 S. 5th St., #5109E
Brooklyn, NY 11249
+1 (929) 207-9092