Beyond Marketing: Make Your Business a Valuable Participant of the Community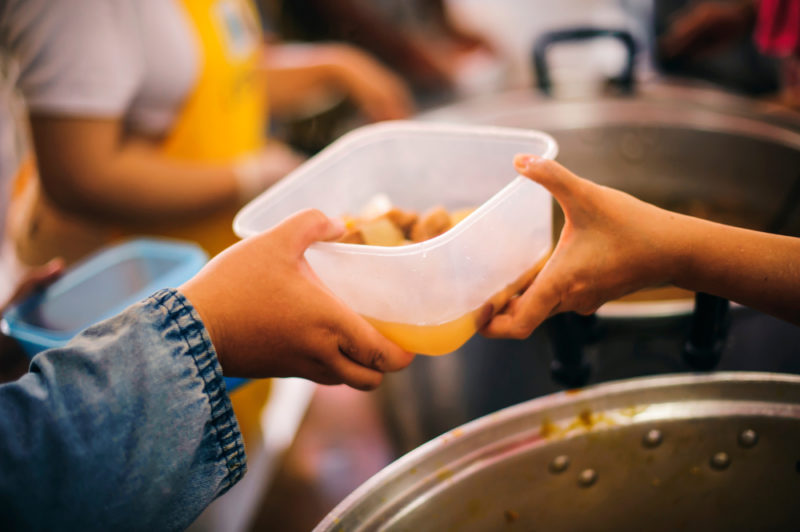 Marketing is evidently still a very important part of your commercial operation and will definitely continue to be so. However, recently it has proven more and more vital for small businesses to consider a more unconventional yet ultimately timeless aspect of marketing. That is the business's standing in its surrounding community. It has never been enough for a small enterprise to promote itself through marketing. The most effective marketing technique is, after all, word of mouth, which can only be achieved in two ways. One, you provide a pleasant experience and reliable services for your customers. Two, you maintain a good relationship with your own community. Most people are already proficient in the former but might need some help with the latter. Let's talk about community participation.
What Does Community Participation Entail?
It's easy to claim that you as a business are valuable participants in your community. However, you might not exactly be living up to your word. This is especially relevant for those who are not actively trying to do so and yet claim that they are. Think about how empty those bank commercials feel whenever they say they care about their base. People can see through these uninterested attempts at connecting with a community. This is why your efforts to maintain a good standing need to be in earnest. To operate a business, any sort of business, it's vital to care about the community that you are serving, after all. Here are a few ways in which you can practice this care regularly.
Go Above and Beyond
It's not just about providing the services in question. You shouldn't limit yourself to selling your merchandise or carrying out your services. Instead, you need to make sure you are actively offering the community something more than just that. We are not talking about giving out stuff or selling more than what you already do. This is more about giving your community a place where they can feel safe and at ease. Give them useful resources, host community events, and participate in activities. Post community boards, promote other local businesses, and develop a relationship with your customers. This will allow you to grow as an enterprise in a much more human way than old-fashioned marketing strategies.
Get Involved
No community is perfect. There are always going to be issues that need addressing in just about any neighborhood, city, and country. This is definitely proving to be true now more than ever with so much social unrest and communal hardship brought forth by the ongoing pandemic. It is necessary then for businesses to be involved with the issues at hand. But this needs to go beyond a mere "in these uncertain times" email. Expressing solidarity with what's going on is definitely important, but it shouldn't exactly be solely expressed in a "here's how you can still buy our stuff" newsletter. Help people in your community by setting up support systems and using your platform. Here are some examples of how you can do this.
Organize charity drives and fundraisers to benefit local organizations and causes.

Provide medical professionals or homeless individuals with discounted or free meals.

Speak out in times of need or injustice, letting your base know you are on their side.

Set up informational resources for your customers in case they need help.

Participate in community events that determine the action taken within the neighborhood.

Encourage community participation among your base.
Avoid Complacency
It is a well-regarded adage in business that you always need to avoid getting stagnant. It happens to the best of us. We get too used to our commercial ways and we stop innovating or trying new things. The same thing happens with our participation in the community. It's important to remain just as attentive to the problems of our community than to those of our business practice. In the same way that you should be exploring new ways to provide your services, you should always be looking for new ways to get involved and contribute to your community. This demonstrates a commitment on your part, and that is characteristic of all great local staples.
Why Community Participation Matters
There's really no principle of marketing that states you need to be an active participant of your town or your neighborhood. In fact, some might even tell you to avoid getting too involved because you don't need distractions. However, this is a different form of investment that pays off in a number of different ways. Beyond just a cynical "wanting to look good" mindset, you will only be able to provide the best services to your customers if you are invested in them. This means that your involvement with your town will pay off in a number of intangible ways, including your operation.
Help Your Business in Los Angeles
At Website Depot, we are committed to being in good standing with our community. Our team is continuously supporting our customers and our fellow small businesses. We do so, not just by providing quality digital marketing services, but also by providing resources such as Silverlandia and increasing their visibility. Our full-service digital marketing agency in Los Angeles is dedicated to helping you develop the best business strategies, and that includes participation in the community. For more information on how we can help you, give us a call at (888) 477-9540 or fill out the contact form on our website.