Welcome to Website Depot Inc, your one-stop solution for all your Shopify web design and development needs. Our team of experts specializes in creating stunning, user-friendly, and effective Shopify stores that will help you grow your business and reach new heights of success. With years of experience in the industry, we have the expertise, knowledge, and creativity to transform your online store into a profitable and customer-centric platform.
Why Choose Website Depot Inc for Shopify Web Design and Development?
At Website Depot Inc, we understand the importance of having a strong online presence for businesses of all sizes. That's why we offer comprehensive Shopify web design and development services that cater to the unique needs and goals of your business. Whether you're starting from scratch or looking to revamp your existing store, our team of experts can help you achieve your desired outcomes.
Here are some reasons why you should choose us for your Shopify web design and development needs:
Customized Shopify Store Design: We believe that every business is unique, and therefore, requires a customized approach to design and development. Our team of designers will work with you to create a visually appealing and user-friendly Shopify store that aligns with your brand values and reflects your business's personality.
Enhanced User Experience: We understand the importance of a seamless user experience for your customers. That's why we design and develop Shopify stores that are easy to navigate, fast-loading, and optimized for all devices. We ensure that your customers have a hassle-free shopping experience, resulting in higher customer satisfaction and retention.
Increased Conversion Rates: Our team of experts uses the latest design and development techniques to create Shopify stores that not only look great but also convert visitors into customers. We employ best practices for UX and UI design, call-to-action placement, and page speed optimization to maximize your store's conversion rates and revenue.
SEO Optimization: Our Shopify web design and development services include comprehensive SEO optimization to ensure that your store ranks high on search engine results pages. We use the latest SEO techniques, including keyword research, meta tag optimization, and link building, to help your store get discovered by potential customers.
Ongoing Support: At Website Depot Inc, we don't just design and develop your Shopify store and leave you to figure things out on your own. We offer ongoing support and maintenance to ensure that your store is running smoothly and efficiently. Our team of experts is always available to answer your questions and provide assistance whenever you need it.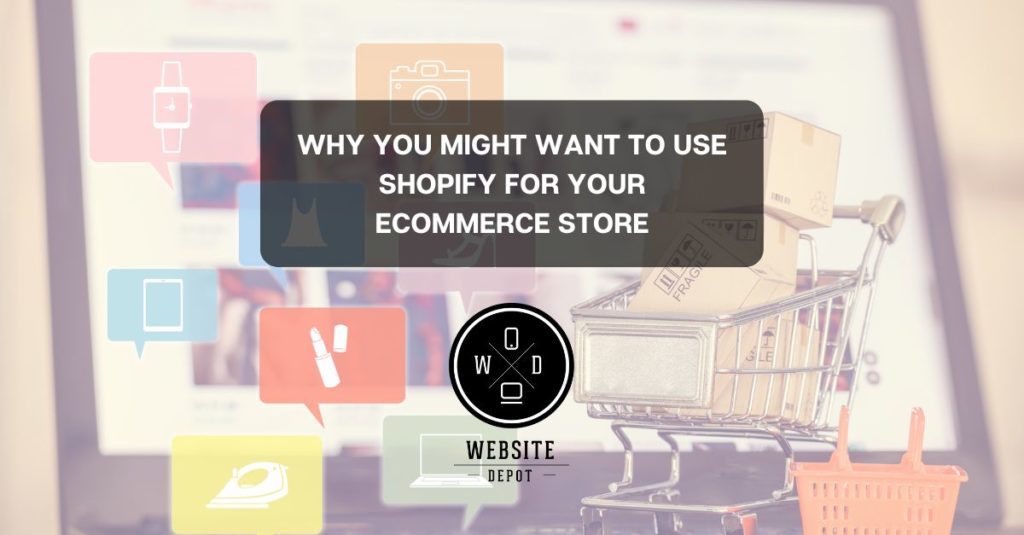 At Website Depot Inc, we follow a comprehensive and transparent Shopify web design and development process to ensure that we deliver high-quality, customized, and effective stores that meet your business needs and goals. Here's a brief overview of our process:
Discovery: We start by understanding your business, target audience, brand values, and goals. We conduct a thorough analysis of your industry, competition, and target market to gather insights that inform our design and development decisions.
Planning: Based on the insights gathered in the discovery phase, we create a customized plan that outlines the scope, timeline, budget, and deliverables of the project. We collaborate with you to ensure that the plan aligns with your business needs and goals.
Design: Our team of expert designers creates a visually appealing and user-friendly Shopify store design that aligns with your brand values and reflects your business's personality. We collaborate with you to ensure that the design meets your expectations and requirements.
Development: Once the design is approved, we move to the development phase. Our team of experts uses the latest technologies and development techniques to create a fast-loading, responsive, and user-friendly Shopify store that meets your business needs and goals.
Testing: Before launching your store, we conduct thorough testing to ensure that it meets our quality standards and functions smoothly