Our Reviews, Ratings & Compliments
Have we done business together? If so please take 2 minutes and rate your experience with us.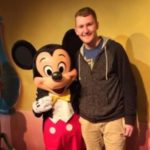 "We are working with Website Depot from last 2 years and these guys help us a lot in scheduling more phone calls via adwords and other sources.Today we had achieved our yearly target of 2019 in only 9 months and trust me our target does not include our recurring clients.We are planning to start one more business in next year for that we will contact Danny development team to design beautiful website for us."-Daniel W.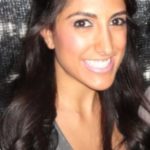 "I didn't realize our entire SEO strategy was wrong until I went to Danny and Website Depot. SEO should be local. I was trying to rank high all over instead of focusing on my neighborhood. We couldn't figure out why our competitors across town were eating our lunch.Our SEO is on point now, puts us where we should be."-Nellie C.

"For a project under my new branding and content production company Real Brand, Inc. I had the good fortune to work with Robert Alvarez, the Senior Technical Project Manager @ Website Depot, Inc. on up-leveling a client's websites. Robert and his team, including a terrific graphic designer named Marc Marsico and Edwin Quijada (Developer) are professional, fast and creative. The work we did together is stellar and I will call upon them again for sure."-Johnnie R.

"Positive: ProfessionalismDanny and the entire Website Depot team are very knowledgeable, professional and responsive. We have been with them for years and i consider Danny a friend not just a media company. If you need social media, website design, SEO or some of the new crazy stuff, Danny is your guy."-SG

"Together with Website Depot Inc we worked on the creation of advertising companies on social networks and Google. The Website Depot team has developed the design and content for these companies. On their advice, we refined the content of our website and added a few more keywords. We are very pleased with the result as we got the number of customers that was planned. Now Website Depot Inc is our permanent partner."-Timothy E. C.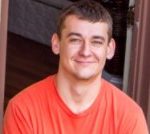 "Website Depot Inc. was hired by a moving company for SEO efforts. The client wanted to improve their presence with their growing services. Work included keyword search, monthly blogs, and more.Everything had been done on a high level.The site successfully improved its ranking in organic search. Moreover, the client received more inquiries from customers. Website Depot Inc. was responsive and followed all instructions given to them. The entire process was seamless."-Alexey Y.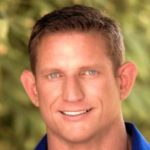 "Website Depot Inc. developed a website for an outdoor lighting and landscaping company. The team was also responsible for SEO, marketing, and social media content.They pay attention to detail and no question goes unanswered.The new site has a strong online presence, helping draw customers to the platform. Website Depot Inc establishes an effective workflow, ensuring a smooth collaboration. The team is professional and attentive."-Nathan M.
"Very professional with a nice, clean, and organized office. They were very helpful in answering all our questions as well as giving us advice. A++"-Sergio Z.
"When I was hired by my company to redo our corporate and branch websites, I had my eye on a few companies in Los Angeles. However after sitting down with the team at Websites Depot Inc, I knew I didn't need to look any further. The easy-to-use platform for quick updates, coupled with an incredible design and dev team for our custom needs, was exactly what we needed.We've tweaked the site multiple times and every time we make changes based on their recommendations, we see improvements in the meaningful data and conversions.I don't think there's a better or more honest group you could work with.Highly recommended!!"-Randy V.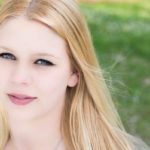 "Website Depot is the real deal when it comes to digital marketing. They have been helping out my business for more than 5 years. My business when form 5 figures to 7 figures. that n you Danny and the. reward. Highly recommended"-Teena S.
"Our experience with Websites Depot is outstanding. We're a growing startup from Los Angeles and getting the online exposure we needed was crucial for our growth. We hired them and now have the results we asked for and it only took a few months. We've been able to maintain our position and once we hit #1, our traffic increased tremendously."-Aaron L.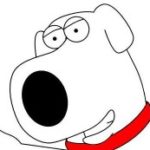 "Our experience with Websites Depot is outstanding. We're a growing startup from Los Angeles and getting the online exposure we needed was crucial for our growth. We hired them and now have the results we asked for and it only took a few months. We've been able to maintain our position and once we hit #1, our traffic increased tremendously."-Brian T.
"We wanted a modern looking website that resonates with our customers with payment integration included.Websites Depot Inc.'s work was top-notch.Through seamless communication and daily updates, Website Depot Inc. (formerly Websites Depot inc) delivered a great website with all the required features. They tackled a challenging payment processing integration and got the website live, making them an overall effective vendor."-Burke M.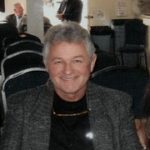 "Their work produces tangible SEO results and a steady stream of new clients, allowing further investment in more of Website Depot Inc.'s services. Their consistent progress reports, availability, and transparency are hallmarks of their work, however, they can improve on delivering small tasks promptly."-Dale H.

"I first reached out to Website Depot about a year ago, I needed a website designed for a new company that we were launching. Not only did I need the website designed quickly, but I needed a company I could easily get in touch with and get quick responses from.Our deadlines were all met and our website was launched. We're so pleased we decided to use Websites depot to take over some other services for us. We now use them for SEO and PPC management.Whenever there is an issue with the website, they're on top of it and they alert me so that we can find a resolution quickly."-James L.

"Website depot is a lifesaver! Danny and his team are super knowledgeable and I was quite honestly surprised that I was able to meet the CEO! I was also quite impressed with their level of service, I felt taken care of every step of the way even if I didn't know what something meant, my project manager Elizabeth was happy to do a screenshare with me and guide. They were very friendly and were able to provide suggestions for a plan increase SEO and I've already experienced quick results. I would recommend them to be your first stop for your web needs."-Cheyenne S.

"Elizabeth is a rockstar! She is very professional and actually takes time to sit with you to explain how everything works! They have an SEO team, as well as separate Website builders. It helps with the focus on what you're looking for. Website Depot is a small local office and business who is familiar with the surrounding area. They are great at researching competitors in the area. I highly recommend them. Free parking validation."-Ethian I.

"Robert and his team at Website Depot came through with flying colors. I had a lot of specific needs for my rather unique website. Truthfully, at first, I wasn't sure that they would be able to accomplish what I wanted. But Robert made sure that everything was done perfectly. We had conference calls, communicated with emails, and everything was done very professionally I will absolutely use them again"-Jonathan V.

"I was just on the phone for a consult about a website. Narrowing down exactly what I needed was sort of a tricky situation since I didn't really know exactly what I needed. Since technically it's nothing more than a "portfolio" site.The idea was that I'd love to be able to show interviewers in place or alongside a resume to stick out from the crowd upon graduation.Liz worked with me to figure out how it would be possible to actualize my vision.Not being an artist, with visual projects.; I still had things I wanted to showcase; my college writing. I can't wait to move forward to collaborate to create personal site after graduation."-Dean E.

"I couldn't be happier with the amazing job Website Depot team did designing my logo and website! They were great listening, understanding and visualizing my ideas, that eventually they developed and made them a reality. I've asked for a very specific design for my homepage and the results were even better than expected. I'm very pleased with how my e-commerce website looks and works. Everybody at the company has a great attitude, open minded and up to date with the latest trends as well as classy styles.I will recommend Website Depot to anyone who is in need of a professional looking and working website, everyone there rock - great company and people to work with!"-Lisette M.
"What an awesome experience! We worked with Robert and Alvin to rebuild and update an outdated website! From our initial meeting in their office, where they treated us like family, to design and launching the site, we couldn't ask for more! They really listened to our ideas and gave us constructive feedback. We have gotten numerous compliments on our site since it launched and in just one week, the inquiries we are receiving via our website has multiplied 10 fold! Thank you, thank you, thank you!"-C C.
"My experiences have been excellent so far. They are extremely helpful, courteous and responsive to any concerns that arise. I curently have them working on 2 projects."-Brian T.
"Thank you Robert for never dropping the ball.I found you online and although we've never met in person, i must say, you have great patience, follow-through, and integrity skills. What I call, awesome turn-key services in meeting the needs of your customers. Thank you.... I wish you continuous success for you and of course...your business! Dolly"-Dolly C.

"I bought a 150$ deal for $100, I spend in total $600 to update a website.Great experience, the team was great and very quick, they got all the answers I was looking to hear, they improve my website and landing pages for the PPC. Now I am getting 50% more clicks for same money because the improvements Danny did for me.Great job Danny!I started a SEO monthly deal with them for 6 months and I can't wait to see the result."-Gil R.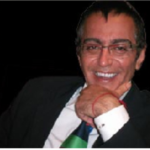 "Dan is the best, He is one SEO guy you can trust, very knowledgeable, highly recommend him for your internet services! He goes out of his way to help his clients! Thumbs up! I recommend this SEO company to all my friends, only if you want to get the best results. Danny is awesome!"-Dr. Anthony Mobasser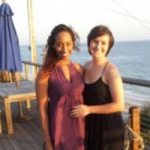 "I ended up calling these guys after my web designer was a month and a half past due on her delivery date and was not answering her phone, so you could say I walked in pretty weary about getting screwed out of money again, but that was not the case here."-Meggan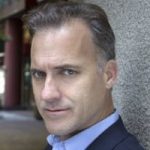 "These guys did a superb job of creating a simple, professional and easily accessible website from scratch for my acting career, along with self-updating info and good tech support for any follow-up editing needs. Andrew, Nick and Robert all worked patiently together to create and customize exactly what I visualized in promoting myself and showcasing my work…and their rate is very fair! These are some cool cats who know websites."-Brian Knudson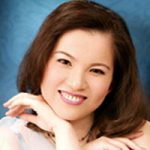 "Website Depot was GREAT! I cannot say enough about them. Andrew is my service representative and he is top-notch. They are professional and knowledgeable. I learned a lot form them. When I have a question, it's answered within hours almost the same day. My business has increased over 60% in the past several months."-Dr. Doris Chiang
"Hiring Website Depot enabled my business to grow immediately upon the site going live. Danny is personable, and easy to work with, and will the spend the time it takes to make your site marketable. He was never pushing me towards something I didn't want, Danny listened to every detail and never said I was exceeding my expectations, instead he made it happen with no delays."-Scott A.
"This company is great with their tech support, great rapport, easy to contact and are quick to answer questions or emails. Danny has been awesome glad to have come across this company I have recommended them to friends and family. Keep up the great work!"-Carl L.
"I would highly recommend Website Depot for anyone needing help in starting a website, or building up an existing one. I worked with Danny he is very knowledgeable and extremely pleasant and easy to work with. One of Danny's greatest assets is his ability to explain things in a clear and concise way so that even novices can understand the process. Danny not only provides a great website design, but continues to provide invaluable support."-Sabrina
"Website Depot is an A+ company! They provided me with top-notch design, eCommerce and SEO services. I was especially impressed with the Danny's knowledge of SEO and what he was able to achieve for his other clients. Working with them was fast and affordable, I highly recommended anyone working with them."-Tammy R.
"Robert at websites depot is always easy to reach or he replies to messages fast. If we need changes, they are implemented immediately; Nick calls us with suggestions or ideas on how to craft our web site to have better coverage and publicity. Website Depot has a solid team I feel comfortable leaving my business in their hands."-John
"These guys do great work and give great service! My site looks great, my visitor flow has increased, and so have my sales, thanks to Danny's ideas and expertise. In a world of mediocrity Website Depot stands out and delivers. And….the prices are very reasonable!! They have become an important part of my business team."-Brandi L.
"I'm an owner of a small jewelry company that has slowly flourished throughout the years, but recently I noticed that my business had decreased and didn't know why. I shopped around and was really intrigued with websites depot only because they told me what the problem was right in the initial call that I made. I wasn't promised anything and I wasn't quoted an insane amount. Nick was working with me side by side letting me know what were some of the major setbacks of my site, one was that my site wasn't mobile friendly, among other problems my business site was having. Nick and the websites depot team covered everything in a short matter of time. I have seen results and still improving day by day."-Janice P
"Hired Website Depot for a small design job I needed and I ended up running into more problems with my site than I had expected. My websites was basically not user friendly Nick was really thorough explaining different options, I let the expert work his magic. I have no complaints about the outlook of my website. We have built a level of trust that I wouldn't trade for anything, now I know who to call whenever I have a basic question or if I need web support."-Sammy A
"I honestly don't know where our business would be without Website Depot. Hired these guys for online marketing, these guys can do it all. They created a youtube video for my medical spa. Amazing work, never an email unanswered. Thank you guys so much, I look forward to many more years of business with you guys. We owe you a bunch."-Gordon
"Love these guys! They made my transition from my old outdated website to a modern responsive one completely seamless. They understood my needs and were able to work with my budget as well. Thanks for putting up for the countless revisions and never losing steam with me! I am definitely recommending these guys to anyone who needs a website made."-Ricardo Felix