Hire Ecommerce Web Design Experts
We are an experienced Los Angeles based professional E-commerce web design and marketing agency. We have helped countless small businesses grow their E-commerce businesses online.
There are many advantages of having an eCommerce site for your business, some of which include, but are not limited to:
Your goods and services available for purchase worldwide, 24-hours a-day.
You don't have to hire staff to take orders or calculate shipping costs. E-commerce platforms do most of the work for you.
Modern E-commerce platforms also keep track of inventory for you and alert you when you need to replenish stock.
If you are in the service industry, an E-commerce page can help your business give off an impression of legitimacy and make it easier for your clients to review their choices and get in touch with you directly.
There is no limit to the number of people who can access your store at a given time.
Retailers: There is no need to worry about loss prevention.
Your site will provide you with a direct line of communication to your customers. You can contact them directly, or send out an E-blast to let everyone know about your new promotion.
There are several major E-commerce platforms, but the ones we use give business owners limitless flexibility on design appeal and functionality.
You can collect information about your customers' likes and preferences that can be used in the future for precision targeted marketing.
When you invest in building an E-commerce store, you can almost certainly be assured that you will get a return on your investment & more.
At Website Depot, we pride ourselves on our ability to create high-end multi-functional E-commerce stores for businesses of all sizes and across all industries. Our team of business consultants, advanced web coders, designers and content creators work with our clients directly to help them reach their online goals. We are a boutique agency that staffs some of the best and brightest minds in web development and digital marketing. It doesn't matter if you're trying to get a startup off the ground or you're already an established vendor. There have been countless case studies of businesses transitioning into E-commerce and experiencing exponential growth in sales, revenue and profit. If you sell goods or services, having an E-commerce store is absolutely vital to your survival in the 21st century.
Understanding the Power of E-Commerce
To understand the power of E-commerce, take note of the corporate retail giants such as Sports Authority, Barnes and Noble, Borders, Radio Shack and Circuit City that have closed most of their locations or shut down entirely due to the advent of online sales. With the advent of smartphone technology, shoppers in retail  stores often look for E-commerce offerings at better prices. It's not just a way of staying competitive, it is the new standard in which businesses now compete.
What the Website Depot Team Does
We are dedicated to fulfilling your E-commerce development needs and handing over to you the full ability to enjoy all of the perks that come with owning an online store. We talk to individuals and business owners to identify their needs and goals. We treat each project as a unique case and work to implement our client's vision. We consult with you at no cost and offer competitive pricing and premium quality.  Our designs are modern and up to date with the latest trends in web coding and visual appeal. We give our clients flexibility in how they would like to run their site. We can create functional automation or provide you with one-on-one training on how to manage products and inventory. Once a project is completed, the keys are given over to you at launch time and you are in full ownership of your store.
Case Study:
Project6gr.com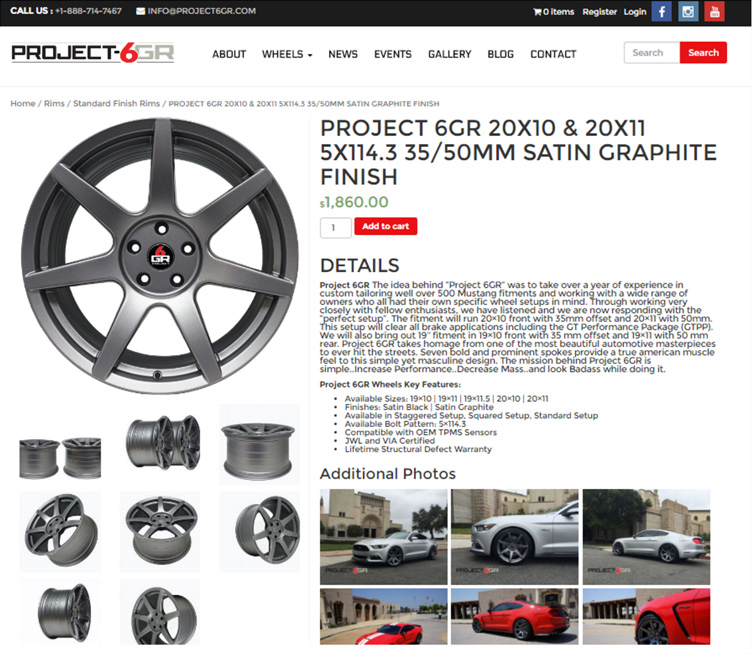 This e-commerce client made all of their money back on their web design investment in 24 hours. *Individual results vary.