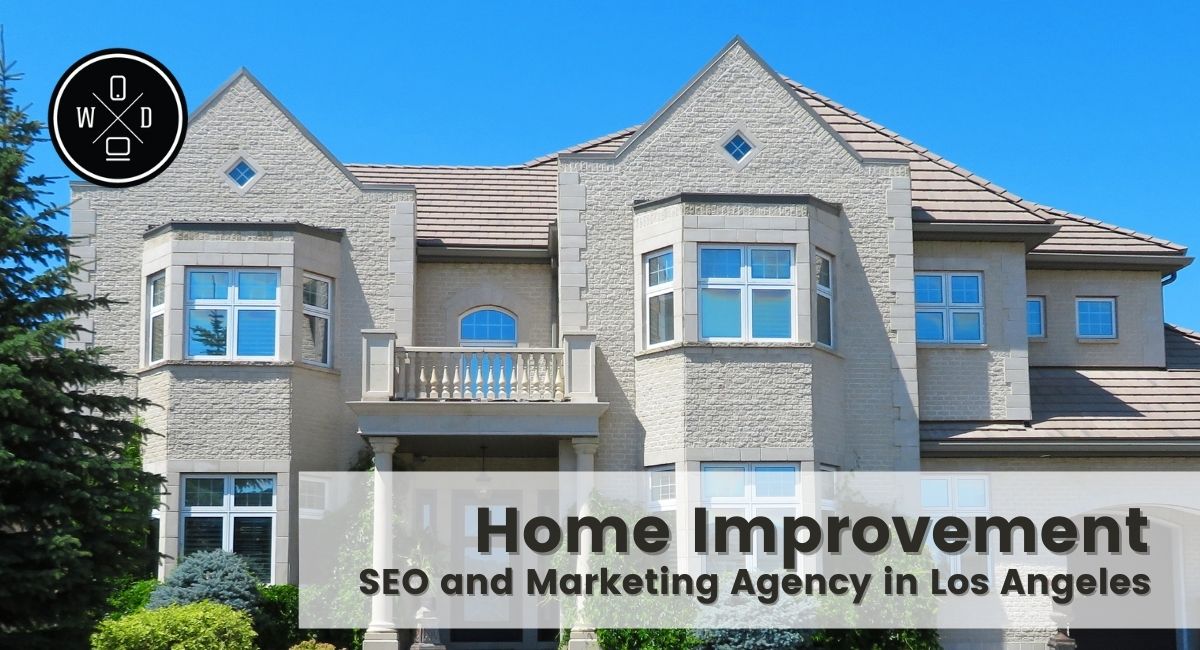 Have you been looking for a way to get more work for your home improvement business? Do you want to stand out from your competitors online? That's what our home improvement SEO marketing can do. Over the years, we've assisted a wide variety of home improvement companies, from roofing companies to general contractors, to tree trimming specialists, and so many others to get the success they want. If your business is related to home improvement as well as home services, upgrading homes, and more, we can help your bottom line. 
With an SEO and marketing strategy crafted specifically for your home improvement company's needs, you'll be able to connect to more of your potential clients than ever before. Moreover, you'll be able to compete with and rank above competitors in your immediate area, so that you'll be able to get more local clients, too. For a free consultation with our SEO home improvement experts, call us at (888) 477-9540. 
Why Do Home Improvement Companies Need SEO & Digital Marketing?
Simply put, when your SEO improves, your bottom line will eventually, too. As your SEO improves, your home improvement company will climb the online rankings in your area, thus making you more visible to the prospective clients that you want. That, in turn, drives more traffic to your website. 
That website traffic can give you any number of leads. From there, it becomes easier to convert them, thus driving your profits higher than ever. It's important to note that SEO is the form of marketing with the most precise targeting. So, your SEO can be fine-tuned to the point where it targets users with the highest user intent, giving you the best possibility to turn them into paying clients. 
Home Improvement SEO & Marketing Services at Website Depot
Here at Website Depot, we're an omnichannel digital marketing agency. That means that we offer home improvement SEO services centered around making sure that your home improvement company ranks for the keywords that you want to rank for. It also includes so much more than that, too. 
We also can provide web design and development for your website, paid media advertising, professional content creation (including blogs as well as videos, podcasts, and so much more). Our digital marketing experts can even handle your social media management, too. Think of us as a "general contractor" for digital marketing. Our experienced professionals can provide your company with the specialized services that you need to be successful.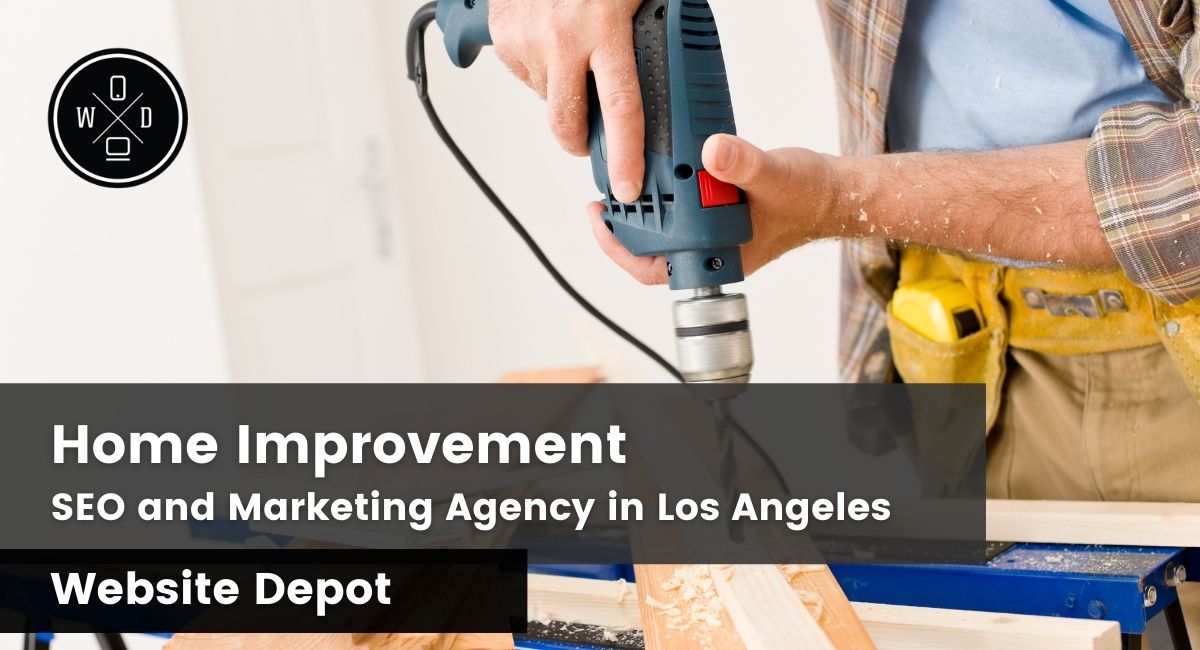 Keyword-Targeted SEO
Our expert keyword researchers find the best keywords for your business. We determine that based upon which words and even phrases your prospective customers are most likely to use when searching for a company like yours online. Then, we factor in the difficulty of ranking for that keyword. With that as a foundation, we're able to build you an entire SEO keyword strategy for your best keywords. 
So, depending on where your business is and what you do, we'll find all the right keywords to help your business grow. "Bathroom remodeling in Los Angeles," "general contractor Silverlake," "roofing company Pasadena," and so forth – we've helped so many home improvement companies to rank for the keywords that will best serve them. Now, we can put that experience to work for you. 
Local SEO for Home Improvement
If you're a home improvement company, the odds are that you don't want clients from hundreds or thousands of miles away. You want clients from your area. That's what local SEO can do. A local SEO strategy ensures that you're targeting the people you can help in your vicinity. We have a variety of strategies to make sure you rank where you want in and around your region. 
The first steps include making certain that all of your SEO NAPs ("Name, Address, and Phone Number") are correct across the internet. Not only is this good for your prospective customers to be able to find you, but it's also important in terms of building your online authority. 
From there, we optimize your Google My Business page, too. That means updating the NAPs as well as any offers, posts, reviews, and more. Your keywords will almost invariably include some local targeting as well. All of this, working in tandem, will help you to stand out from the pack in your area. 
Content for Home Improvement Businesses
We have years of experience in providing the kind of content that drives conversions for home improvement companies. The truth is that a handful of web pages that describe in general terms what it is you do is better than nothing, yes, but it's unlikely to help you to draw any organic web traffic of significance. Instead, you want content with real informational content that provides value. 
That can include blogs detailing exactly what it is you do, how you can help prospective clients, and even what they can do before you get there. The more valuable information you can provide, the better. Of course, you don't have to just do that in blogs, but also in landing pages, service pages, and the like. We can run your social media feeds so that your brand is always represented how you want. As we have an in-house team of writers who can create in English and Spanish, we can help you to reach more prospective customers than ever before. 
We also can make videos of your company and what you offer. That way, folks won't just read about what you can do and how you can help, they'll be able to see it for themselves. Additionally, podcasts can connect your company to prospective clients in a whole new, more human way. All of this will not only help your business to grow, but it will help your SEO strategy tremendously as well.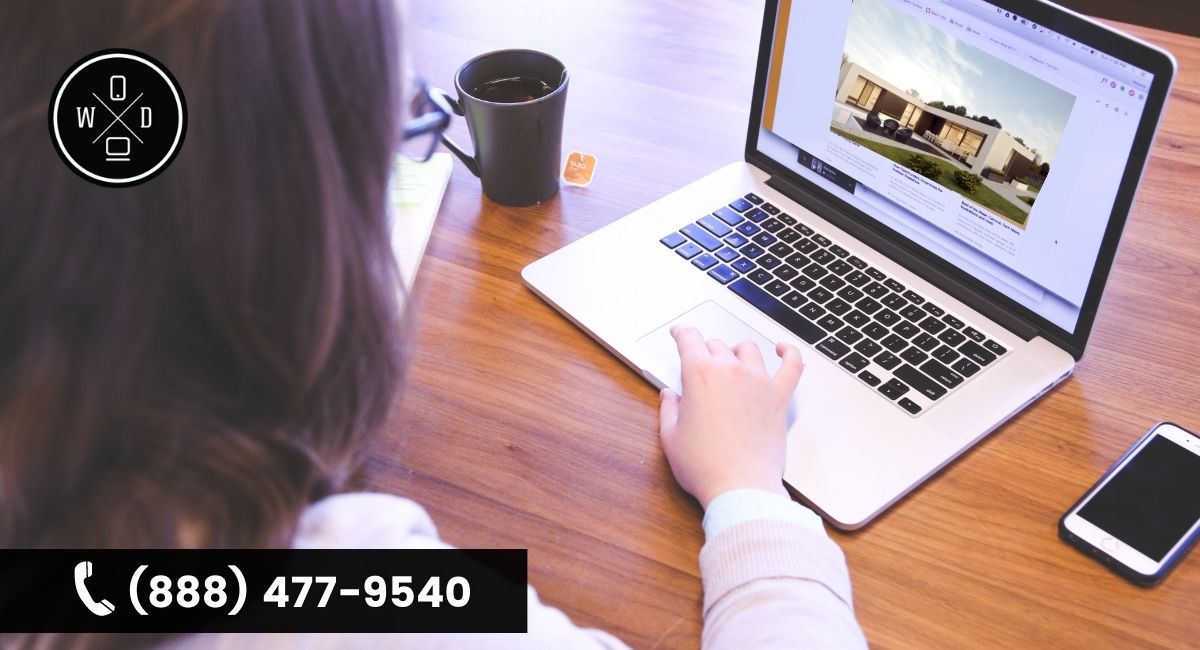 Team Up With an Expert Home Improvement SEO Marketing Agency
The home improvement industry is more competitive than ever before. You put so much into your business, you deserve an effective SEO marketing strategy. In the past, a billboard or a radio ad may have been enough to stand out in your area. Today, it requires a top-quality SEO strategy that's been specifically created for your company. 
That's where we come in. Here at Website Depot, we have a proven track record of helping home improvement companies like yours. Just like your company, we have a portfolio of satisfied clients that we're always glad to show. We have multiple packages available, so there's one to meet your company's needs. For a free consultation with our home improvement SEO marketing experts, you can call us at (888) 477-9540.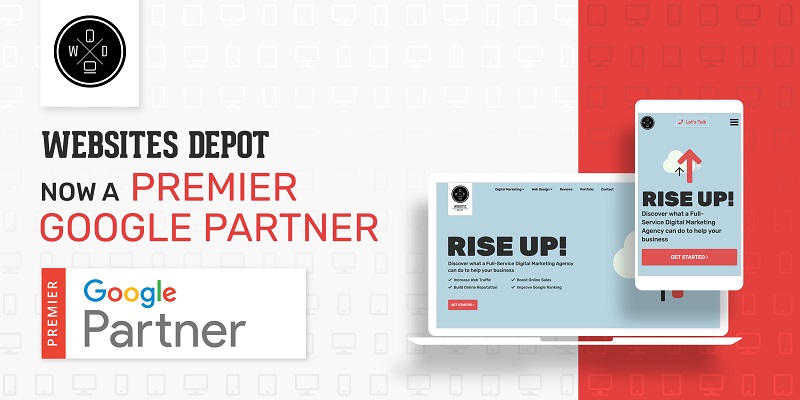 Share Your Goals With Us: