We are now expanding to Phoenix! Our five-star Web Agency in Phoenix is ready to help local business owners. We focus on creating impact digital experiences to convey our clients' visions. As Google Premier Partners, you can trust we are a genuine Certified partner and adhere to all of Google's standards.
Web Agency in Phoenix Services
We are a full-service digital marketing agency with access to the largest creative class community in the country and are excited to bring these services to Phoenix. We always maintain the best practices and SEO optimization to drive results. By building relationships with our clients, we are able to understand your business niche and use our expertise to make your website an effective business tool.

For any type of business, our full line of web services will positively impact your brand. Our services include:
Digital Marketing: Digital Marketing has taken over more traditional marketing methods like TV or radio ads. To compete in the digital age, your company should utilize digital marketing strategies. Our knowledgeable experts develop a customized, effective digital marketing campaign for your business based on the latest trends. We focus on the three main objectives of kick-starting marketing campaigns for those who have not been on digital platforms previously, increasing awareness for businesses who need more exposure, and improving sales and profits through digital marketing. To accomplish these goals, we employ social media, SEO, PPC management, and optimization strategies.
SEO: SEO is the fuel for your website. Owning a website without performing SEO is like trying to drive a car with no gas–you won't get far. SEO is the process of influencing the position of a website in a search engine. Websites with better SEO appear earlier in the searches and are more visible to web visitors, and potential customers.
Premier Google Partners at Your Service
As a Premier Google Partner, we have an extensive understanding of the best search engine practices. Our SEO campaigns boost site rankings, web traffic, reputation, and overall sales of our clients. We utilize the most powerful analytics tools to track the best performing keywords and provide input on which keywords are best for your business. We will also help you optimize your website for search engines to improve traffic and build brand credibility.
Web Design Phoenix: Your website is your first opportunity to make an impression on a customer and is a crucial representative of your business. We provide superior service to jump your business' web presence to the top of your industry. Our experts design, code and launch modern, professional websites to fit your web design needs. We offer E-Commerce Web Design, Responsive Web Design, and CMS Web Design.
Mobile Apps: A digital presence suited for desktop is only part of digital marketing, as many Americans still do not own smartphones. We have a creative team that develops both miniature and high-end mobile applications for IOS and Android.
Social Media: With 80% of Instagram users following a business, social media is the new platform for marketing. With our expertise in social media marketing, we will help boost your branding and bring users to your website for a return on investment.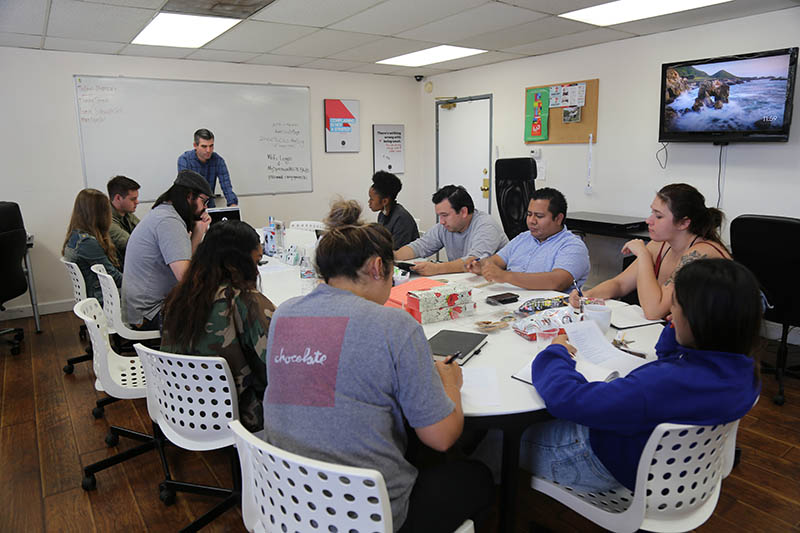 Google Premier Partner
Website Depot always strived to stay on top of demands in the competitive Digital Marketing Industry. In 2018, we became a Google Premier Partner. To achieve this status, we needed to demonstrate Adwords skills and expertise, deliver growth in client revenue and client base, and increase company agency.
As a Google Premier Partner, we are certified as a Web Agency in Phoenix that follows all of Google's standards and know Google Ads from top to bottom. We passed Google's certification tests and managed successful campaigns. Since the Premier Partner badge is always changing, we have become a dynamic agency who maintains our specialization level to provide results to our clients. We are your resource for getting the best ROI from your Google Ads.
Get Started with Website Depot Phoenix
When you contact us for a consultation, we will start by learning about your business including your industry, goals, and competitors. We run complimentary assessments to determine your starting point. We offer a free site and search audit with a $499 value. Our SEO audit includes website recommendations, on-page errors, broken links report, ranking report, online reputation visibility, social signals report, competitive analysis and more.
From there, we will help you develop and implement powerful digital marketing campaigns to put your Phoenix business ahead of the competition. We have competitively priced packages to meet your digital marketing needs and fit your budget. Call us today or visit our website to request a free SEO Audit and digital marketing consultation with our experts.
WD Phoenix, AZ
104 E Camelback Rd #2347
Phoenix, AZ 85016
Tel.: +1 (480) 605-0700