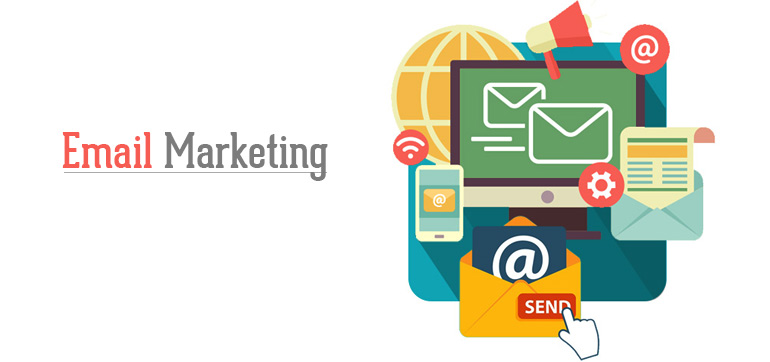 One way to survive in business is being able to keep up with the latest trends and ensure that you always have an edge over you competitors. To do this, you need the help of professionals and that is why Website Depot is the place to be. One thing that is really helping business prosper and grow at a very fast rate is email marketing. This is modern campaign tool that is very effective and can be used to reach out to millions of customers across the world. Email marketing also has a personal touch and this is why it is a very powerful tool towards the success of your business.
We have experts who are experienced in this field and they have got all what it takes to take your business to the next level. We have been in this business for more than five years and what we offer to you is the best that you can get. We have laid down procedure to ensure that we deliver high quality services at all times. To begin with; we interact with our customers and get all the relevant information to ensure that we do the best email marketing for your business. We shall build the campaign strategies from scratch and all what we expect from you will be for you to provide the mailing list. The rest you should leave to us and we promise that you will not be disappointed. In a nutshell, our services include the following:
Setting up accounts for our customers-This service is basically for customers who don't have a working email account. Our experts will help you come up with professional accounts that will be able to serve your business very well.
Uploading contact lists-After you have provided the list of contacts for your business we shall be able to upload them to your website for easier and automatic email marketing.
Designing email templates-Different businesses will require different kind of email templates. We shall use our expertise and experience to design templates that will be suitable for your business.
Creating product image and matching company colors-In order to have an effective campaign, we shall come up with attractive product images for your company's products and we shall further ensure that we match the colors of your company with the email templates.
Designing logos-Logos are an important part of email marketing. We shall include your company's logo in the email template and this will help bring out the feel of your company to the customers.
Furthermore, we shall create two email templates which we will present to you so that you pick the one that you prefer. This way, we endeavor to ensure that we keep all the customers close in all the design procedures. After the design is complete, we shall send out emails and then carry out an analysis to determine the effectiveness of the campaign. We will also give you a feedback from our analysis and from this you shall be able to determine the performance of your company based on our work. All this package comes at a very affordable price and you shouldn't miss the opportunity to make your business prosper.