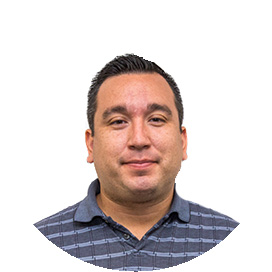 Meet SEO Specialist Zeke Hernandez.  It's been said that he's the one who killed Monday, whupped Tuesday, then put Wednesday in the hospital.  Then told Thursday to tell Friday not to bury Saturday on Sunday.  
Ezekiel, who also commonly answers the phone according to 'Zeke', or 'EZ', has a vast and diverse experience when it comes to all things digital.  Specializing in PR, broadcasting, and journalism– he is well-schooled and well-versed in techniques of content delivery and distribution.  Some of his original works have been published on major publications such as iTunes, Seeking Alpha, The Los Feliz Ledger, The Celebrity Cafe, and The Times of India.  Since joining Website Depot, he has helped get his SEO clients published in major publications like the L.A. Daily News, The Miami Herald, The Street, and International Business Times.
Zeke currently resides in Hollywood and enjoys playing golf and soccer, concerts, recording podcasts, and self-schooling in tech, music, marketing, and business.  Business owners have often cited Hernandez as one of their most trusted advisors.
Title: Director of Digital Content & PR