3 Effective Ways to Create a CBD SEO Strategy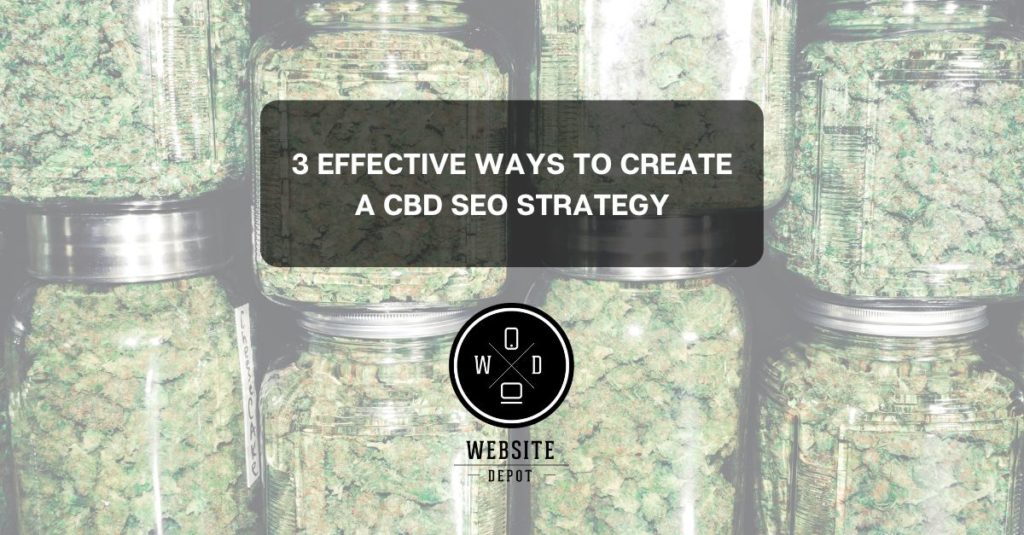 CBD SEO is a relatively new concept that came about and drew traction in the age of medical cannabis legalization. And if you're reading this, you likely run a CBD company and you're looking to expand your digital reach in a big way. 
But since CBD is growing in popularity, the competition is also getting steeper. That doesn't mean you can't stand out, and here are some strategies for you to do so. 
Find Your Niche
CBD is known for its therapeutic potential for many malaises and ailments. Studies highlight its plausible capabilities to combat physical and mental issues alike, whether it be chronic pain, loss of appetite, depression, or anxiety. 
That said, you want to niche down the topics you cover. A good example would be "CBD for seniors with arthritis," which means your target demographic is limited to people 60 years old and above. But that limitation actually draws that crowd in, which creates a lot of attention for your product or service for a particular set of people. And that can create a loud enough buzz. 
At the same time, you're not part of the already-saturated CBD niche, which gives you an advantage. 
Use Social Media to Your Advantage
Each social media platform draws in specific people. Facebook, for example, attracts an older crowd while Instagram and TikTok are more for the younger generation. 
Now, your overall objective here is to educate people about CBD, but the manner of doing it will be different, depending on the platform. Blogs and articles are likely better-suited for Facebook because older folks are more inclined to long-form reading, while quick, jump-cut videos likely draw the attention of the youngsters on Instagram and TikTok. 
Work With a Marketing Agency
Now, this isn't to say that you shouldn't do your own work. After all, taking the leg work instead of having an agency do it, will save you money. 
But on the flip side, you get expert advice from people who work on SEO for a living. They can show you some tips and tricks that you probably aren't aware of yet. Not only do you get the help you need, but you also learn some new things along the way. That's a win-win. 
An Agency That Can Help You With Your CBD SEO Needs
Whether it centers around CBD or any topic for that matter, Website Depot can help you out. We've been in the digital marketing business for the last decade and we specialize in other services like web design, social media marketing, Google ads, and even full-on web development. 
If you need more information, visit our website or call us at (888) 477-9540.