Your Guide To Groceries And Takeout During COVID-19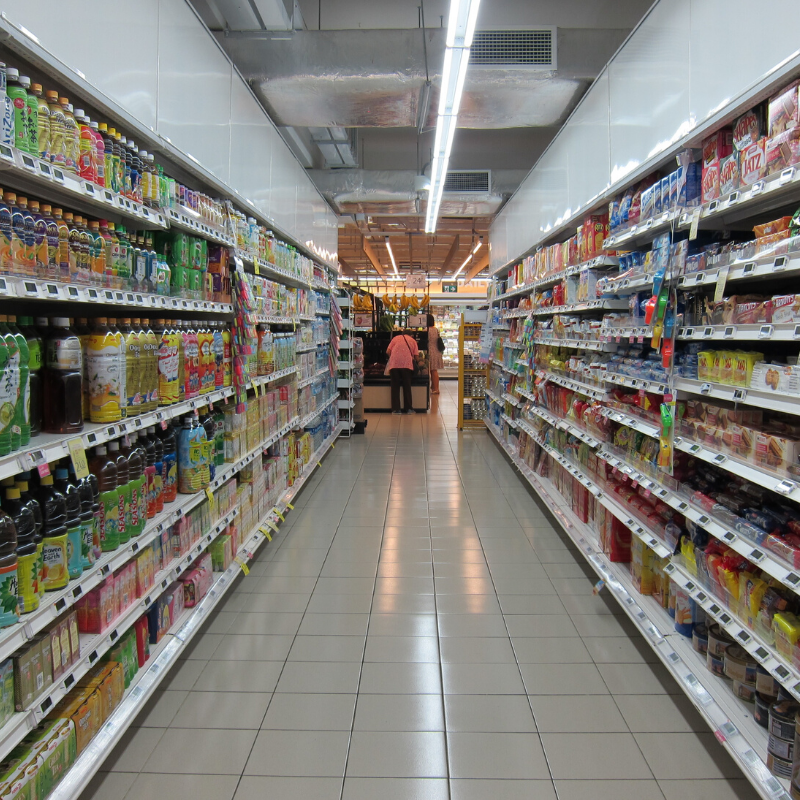 Up until a couple of weeks ago, Americans were living in the golden age of convenience. Grocery stores were packed with endless options and plenty of paper products. You could order online and go pick it up within 2 hours, knowing there would be no shortage or lack of supplies. Now, grocery shopping has become a modern nightmare of empty shelves and pressure to stay as far from other shoppers as possible. Limiting trips is not only smart to avoid possible exposure to COVID-19 but for your own mental health. Healthcare professionals are recommending limiting grocery shopping trips to no more than once a week and, if possible, stock up on enough supplies to last you for two weeks. Ordering groceries to be delivered or picked up through Whole Foods, Walmart, and more is the most ideal method but many stores are overwhelmed with orders and finding available times for delivery is becoming increasingly harder. So to limit human contact and flatten the curve as quickly as possible, now is the time to learn to cook with what you have. 
Of course, this may sound overwhelming to anyone living in a major city who relies on eating out, ordering take-out or buying groceries multiple times a week in order to have the freshest items. That's why it's important to have a plan before heading to the store that involves ingredients for multiple meals, foods that are easily freezable, and of course, canned goods. Try breaking up your list into 5 sections and writing in each item based on multiple meals you need it for. For example, flour and yeast for multiple loaves of homemade bread. Rice with canned black beans and corn make for quick lunches as well as deli meats and cheeses that can be frozen. 
| | |
| --- | --- |
| Produce | Green and Yellow Bananas, Apples, Oranges and any other produce that lasts or can be frozen.  |
| Meat | Beef, Turkey, Bison, Fish, and anything else that stores well in the freezer. |
| Canned Goods/Pantry | Rice, Pasta, Baking Supplies, Beans, Canned Vegetables/Fruit, Canned Tuna, Pasta Sauces, Potatoes |
| Fridge | Condiments, Butter, Milk, Yogurt, Eggs, Sandwich Meat, Cheese, Milk (Almond Milk and Oat Milk last much longer than Dairy Milk)  |
| Frozen  | Vegetables/Fruit, Bread Products, Meat, Frozen Entrees |
How to Support Your Local Restaurants While Sheltering in Place
There's no doubt that small businesses in Los Angeles (and all over the nation) are taking a hard hit during the global pandemic. Unlike large chain restaurants, local businesses don't have cash reserves to prop them up during an economic shutdown. They rely on regular clientele and positive online reviews to keep their business afloat. So if you're wondering how your favorite Chinese place is doing right now, know that they're probably scared and need your help during tough times. Fortunately, there's plenty of ways to support them while practicing social distancing.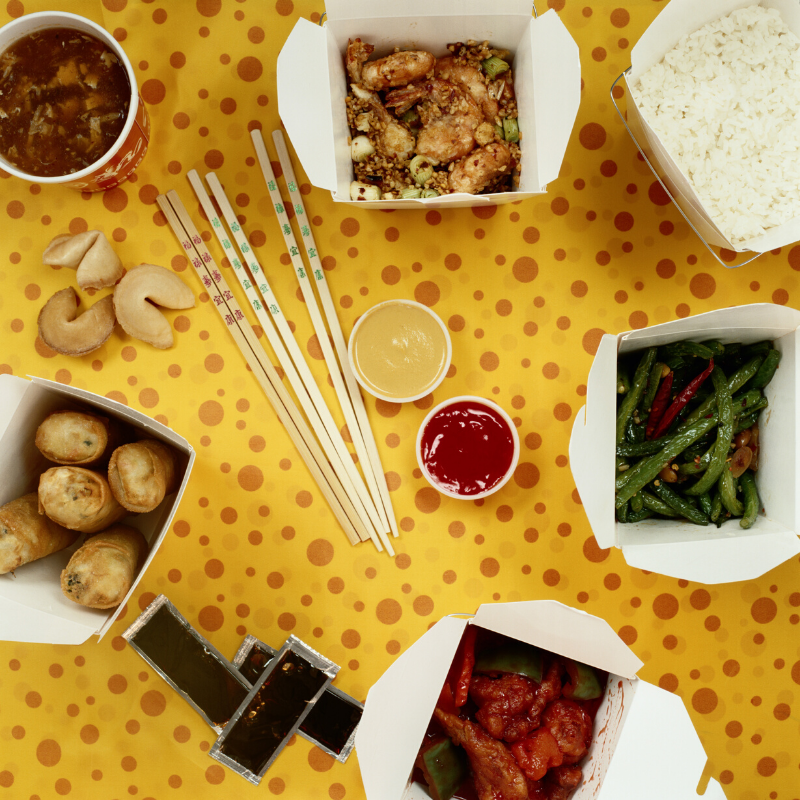 Order Takeout
Most restaurants are still offering take-out and delivery to maintain business. Some of your favorite places are struggling right now to pay their employees and are relying on local patrons to order food to-go. 
Right now, there is no evidence that COVID-19 can be spread through food. However, there is the potential for germs to be spread through the packaging such as boxes and utensils. Read more about precautions you can take when having food delivery and takeout on Forbes.  Experts recommend 3 steps to ensure safety:
1. Place your delivery bag in the kitchen sink. Don't let it touch countertops!
2. Wash your hands for 20 seconds! Using a clean utensil, transfer the food to a separate plate. Dispose of all delivery materials immediately by taking them directly to your trash bin outside and sanitize your sink.
3. Wash your hands again for 20 seconds before eating! 
Read more information from health experts on the safest way to have food delivered on Good Housekeeping.  
Buy Giftcards
If you're still not certain you want to order takeout or are experiencing symptoms of COVID-19, there are still ways to support local restaurants and bars. Buying gift cards to use when restaurants and bars reopen is one of the most effective ways to stimulate your local economy and prop up small businesses during tough times. Leaving detailed reviews on Yelp or Google boosts their rating as well. 
Local Restaurants the Website Depot Team Loves!
We collected a list of our favorite places that are offering takeout and delivery orders online. These businesses are local to the Glendale area and could use your support during these tough times!
Sepan Chicken– Mediterranean and Middle Eastern Food right here in Atwater Village!
Wood Pizza– Woods Pizza in Silver Lake is not only offering their fresh, handmade pizza for takeout, they're also offering pantry staples, fresh fruit and vegetables, and toilet paper for delivery!
Dave's Hot Chicken– Everybody needs comfort food during tough times-particularly Nashville-style hot chicken from Dave's in Hollywood. 
Wat Dong Moon– Located on the edge of Thai town offering authentic and fresh Thai food.
El Zarape– Noted by Yelp reviewers as the best place to get tacos in all of L.A.!  
Dinah's- A Los Angeles landmark offering Southern comfort food such as fried chicken and waffles, ribs, and more!
Casita Del Campo– Authentic Mexican food right here in Silver Lake! Casita Del Campo now offers margaritas to-go!
Napoli's Pizza– A pizza and pasta staple in Van Nuys! 
Flappers Comedy Club– This club located in Burbank just began offering their menu to-go and, as one of our employees says, "Unlike most comedy clubs, their food is actually really good!" Additionally, you can buy pre-recorded comedy sets to keep you laughing while stuck at home.