Your Guide to Choosing the Best Attorney SEO Company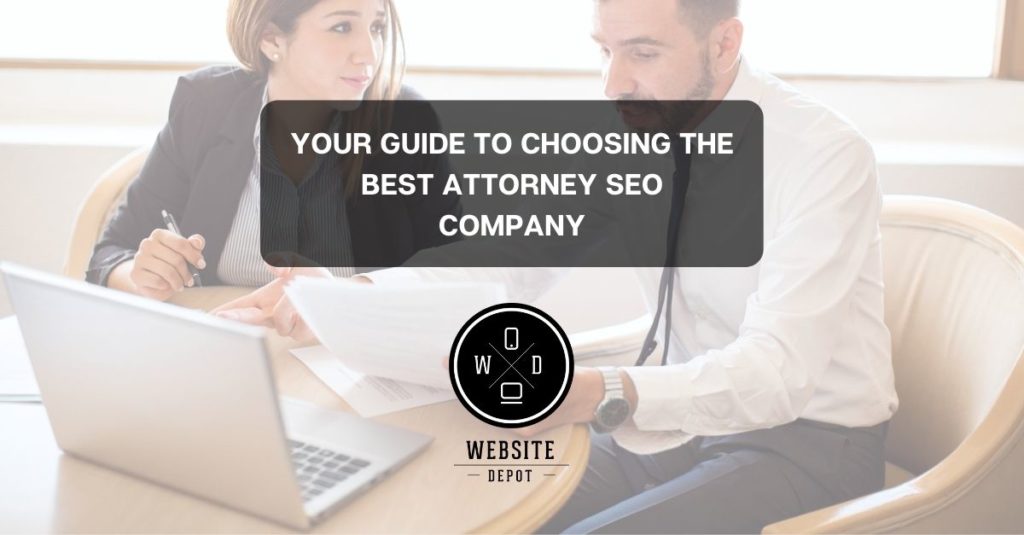 In this day and age of digital technology, it pays to work with an attorney SEO company if you're running a law firm. With the thousands of competitors you're up against (probably hundreds in your location), getting your firm's name up the ranks of a search engine could be an uphill battle. 
Now, if you're reading this, you're one of those law firm owners struggling to find the right company to work with. Especially if you're not yet a big-time company, this is an investment you'd want to thoroughly study before making any decision. 
So without further adieu, here's your quick and short guide to choosing the best SEO company for your law firm.
Factors to Consider
Let's narrow this down further by taking a look at the factors to consider before making a choice. 
Personalized SEO plans for your firm
While law firms generally have the same objectives, they all handle different types of cases. And since that is the case, SEO plans should be tailored specifically to accommodate such situations. 
A capable SEO firm will develop personalized plans for your company. They will do their due diligence to analyze what you're all about, then create an SEO campaign that fits like a glove. 
Generating traffic is one thing. But if the company you're working with is focused on just that without considering getting high-quality leads for specific cases, you may want to reconsider this partnership. 
The capability to build a website that drives conversions
Many SEO companies will build a website for your firm just for the sake of doing so. They don't give that much attention on driving conversions, and in the long run, it is you who ends up being in the compromising end. 
A reliable SEO company isn't just about racking up monthly site visits. They also develop actionable and effective strategies to convert these clicks into leads. They have your site visitors make actual inquiries about the services you're offering and potentially recommend them to others. 
To know if the company you're working with built a site that could drive conversions, you'll first see it in the visual appeal. Pages should be easy to navigate and the basic information shouldn't be that difficult to find. 
Most importantly, the content should be well-crafted. Reading it should make your brand appear to be an authoritative figure in your chosen industry. 
Testimonials from previous and current clients 
It's important for every vehicle buyer to be able to take the car for a test drive. It gives them the necessary firsthand experience to help them make a more informed decision before the purchase. 
In the case of law firms, the best way to get this 'hands-on' experience is through testimonials from the SEO company's previous and current clients. It should give you a deeper look at how the company operates through what others are saying about them. 
A Digital Marketing Agency That Would Fulfill Your Attorney SEO Needs
For law firms looking for a reliable digital marketing agency for their SEO needs, we at Website Depot are here for you. Apart from search engine optimization, we can also help you with Google Ads, branding, online reputation management, and social media marketing. 
If you want to know more, visit our website or call us at (888) 477-9540.