Yes, It's Time to Prepare for the Holiday Shopping Season
The calendar reads 9/14/2020. No, you haven't stumbled into a time warp, nor have we been so caffeine-deprived on a Monday morning so as to forget what month it is. 
The holiday shopping season has already begun. 
Depending on what you're marketing and to who, it may be time to "get into gear," so to speak. 
Different companies value different holidays. 
Waiting until early November to suddenly "crank up" your holiday digital marketing is much more of a prayer than a strategy. 
If you start today (or at least, soon) you can be in a great position for the holidays and beyond.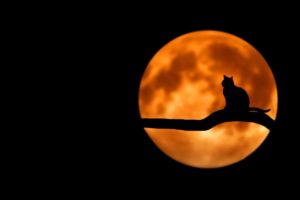 The Holiday for Your Product 
Not every holiday is a great fit for every company. 
If you sell beachwear, for example, you probably aren't terribly concerned with Halloween. 
The end of the year holidays, however, can be a real boon. Gifts for those in warm climates (or traveling to them), great deals for anyone who wants to be prepared for summer, etc. 
That said, of course, you don't have to entirely ignore Halloween. 
A social media post or two (or even a blog) about how some of your beachwear fits into Halloween costumes of various popular characters could make some sales you might not have had otherwise. 
Figure out which holiday shopping your customers are more likely to be interested in. 
Then, you can put more of your budget on those, while spending less on the ones they're going to be less engaged with.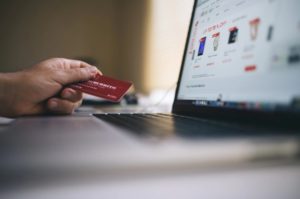 "Black Friday" and "Cyber Monday" are Practically Holidays At This Point 
Sure, they don't have world-famous mascots, nor are they officially recognized days on the calendar that people get off from work, but those two days are basically holidays. 
People look forward to "Black Friday" and "Cyber Monday" more or less all year. 
Many companies have marketing, (whether it's social media posts, blogs, and more) that can fit Cyber Monday and Black Friday as well as the holidays at the end of the year. 
Far more so than Christmas, etc., someone is likely to buy something on Cyber Monday or Black Friday for themselves, too. 
You want to make that as easy on them as possible while they're buying gifts for the people in their lives, too.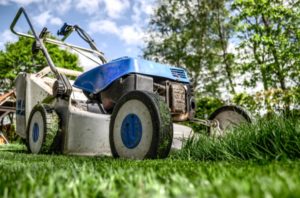 Something You Offer Makes a Great Gift 
"Eh, we don't really think about the holidays much," we've heard clients say. "We don't exactly sell gifts." 
Perhaps, but just about every company can take advantage of the holidays in some way. 
Your primary product or service may not work as a "gift," but something you offer can be. 
To use an example, maybe you're a lawn mowing service. Plenty of folks don't exactly need their lawns mowed under the snow. 
However, you could offer gift certificates. They could be good for when spring comes around. That would be a wonderful gift for many folks to give and receive. Buying a gift for someone is challenging, especially if you've known them for a long time. 
Buying someone a gift certificate for a lawn mowing service may make more sense than buying them yet another shirt. 
Again, that's just one example, but offering a discount or some giftable form of your product or service is a great idea. 
Whether it's holiday shopping or any other time of year, we can help your company. To connect with us, call (888) 477-9540.