Why You Need an SEO Landing Page?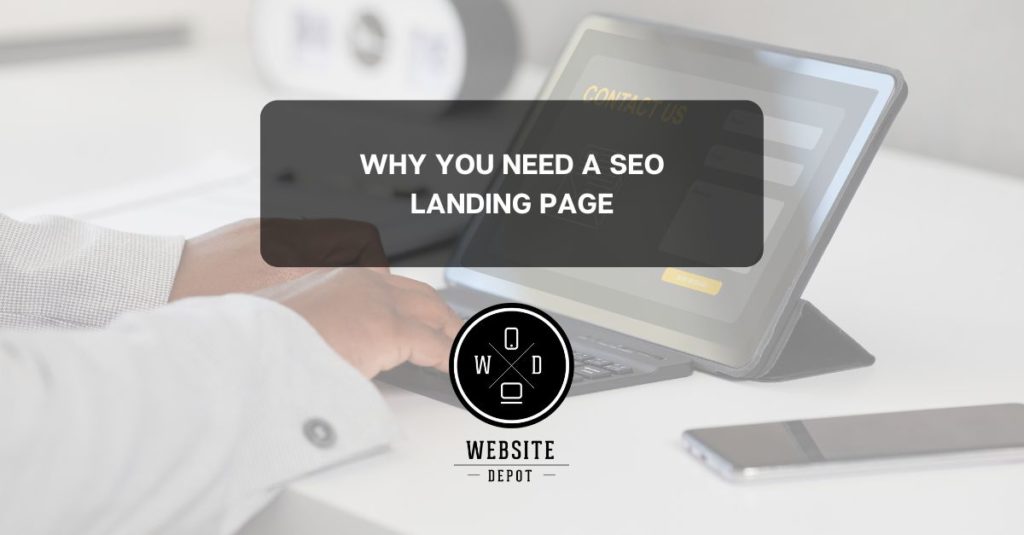 In today's digital world, a website is not enough. If you want to be successful, you need an SEO landing page. This type of platform is designed for a specific purpose, such as capturing leads or selling a product. 
The website is different in that it is focused on one thing – and one thing only. 
Therefore, it has only one goal and features a call to action. 
This makes an SEO landing page much more effective than a website because visitors are not distracted by links or other info. 
If you are not using a landing page then, you are missing out on a huge opportunity to increase your conversion rates and grow your business substantially. 
The information below will explore the reasons for creating a landing page and how to design one that converts. Let's look at this topic further.
What is a Landing Page?
A landing page is a web page that allows you to capture a visitor's contact information through a form or other interaction. Landing pages are typically used in conjunction with advertising or email marketing campaigns to improve conversion rates.
What Makes a Landing Page Successful?
There are several key elements that make up a successful landing page, including:
A clear and concise headline that tells the visitor what they can expect

Subheadings and bullet points that break down the offer in an easy-to-understand way

A form or other call to action that asks for the visitor's contact information

Images or videos that help to explain the offer

Social proof in the form of testimonials or customer reviews
Some of the TIme-Tested Best Practices: How to Make Your Landing Page Stand Out
While landing page science originates from PPC testing, researchers still do not know what, exactly, the ideal layout to use. However, time-tested practices do give web designers the information they need so they know what not to do.
Make the Message Concise and Direct Between the Copy and the Ad
For example, the context and ad copy serve as major components in creating a successful page. Therefore, you need to ensure the message is short and direct between the copy and the ad. Think about what words people will seek when locating your page.
Engage the Visitor with a Well-Written Headline
The landing page headline you use should immediately engage the visitor. Make sure, again, it's concise as well as clear. The headline's purpose is to deliver your unique selling proposition (USP) and your company's value proposition. 
That means you want to show why the visitor should choose your company over other businesses in the marketplace.
Emphasize Your Product's or Service's Highlights
Along with the headline, you need to emphasize the features of your product or service. For instance, if you never charge for shipping or you give discounts for orders over a certain amount, you want to include these details.
Explain the Benefits
Next, you need to include the pièce de résistance by boasting about the benefits of your service or product. Explain how using your company's line offers the customer or client a clear advantage. 
For example, you need to answer the following question: What types of gains will the customer experience by choosing your company?
You need to include this copy, as ignoring it will cost you both credibility and sales.
Add a Location Map
Include a location map so people know you're a location-based business and that you're real. 
Include the Call to Action
Last but certainly not least is the call to action. Make it clear and add a large phone number that's easy to read. You might also include a smaller number toward the bottom of the page in case of the reader scrolls to the end.
Show Social Proof
Social proof includes testimonials and reviews–even studies–to prove why your business is the business to select. It shows proof that you can deliver the types of results your customers expect.
The Benefits of Having a Landing Page
A landing page is a vital tool for any business with an online presence. Here are four benefits of having a landing page:
1. Increased Conversion Rates 
A well-designed landing page can increase your conversion rates by providing visitors with a focused and relevant message that encourages them to take action.
2. Improved SEO
Landing pages can help improve your website's search engine optimization by providing a unique and relevant URL for visitors to land on when they search for your business.
3. Reduced Operational Costs
Landing pages can save you money by eliminating the need for paid advertising. When designed correctly, you can use them in conjunction with other marketing efforts such as email marketing and social media campaigns.
4. Greater Insights into Customer Behavior
Landing pages offer valuable insights into customer behavior, allowing you to better understand what motivates visitors and how they interact with your website. This information can be used to improve your overall marketing strategy.
How to Create a High-Converting Landing Page
Again, if you're not sure what a landing page is, it's basically a standalone page on your website that's designed to convert visitors into leads or customers. It's different from your home page or other pages on your site because it has one specific purpose, and that's to get the visitor to take action.
Creating a high-converting landing page is essential if you want to generate leads or sales from your website. Here are some tips:
1. Keep Everything Simple
When it comes to creating a landing page, keep everything simple. That means having a minimal design with a clear call-to-action (CTA). The page should be easy for the visitor to see and understand. Don't try to cram too much information onto the page. Again, you want to focus on one thing and one thing only.
2. Make your CTA Easy to See
Your CTA is the most important element on your landing page, so make sure it stands out. Use contrasting colors and/or large font sizes so that it's impossible to miss. 
And make sure the CTA itself is compelling – it should be something that will make the visitor want to take action, such as "Download our free Ebook" or "Sign up for Our Newsletter Now!."
3. Use Images Wisely
Images can be very effective in making your landing page more visually appealing and helping to explain what you're offering, so use them wisely. Avoid using too many pictures and keep the images relevant to the content.
Successful Landing Page Elements: A Quick Recap
A landing page is a key part of any inbound marketing strategy. It's a stand-alone web page that's designed specifically to drive conversions.
There are several key elements that make up a successful landing page, including:
A strong headline

Clear and compelling copy

A lead capture form

A powerful call-to-action (CTA)
Conclusion
If you're not sure why you need a landing page, hopefully, the above information will help you clarify things. A landing page can be an invaluable tool for any business, large or small. It's a great way to increase leads and conversions, while also giving your customers a positive experience. If you're not using a landing page, now is the time to start.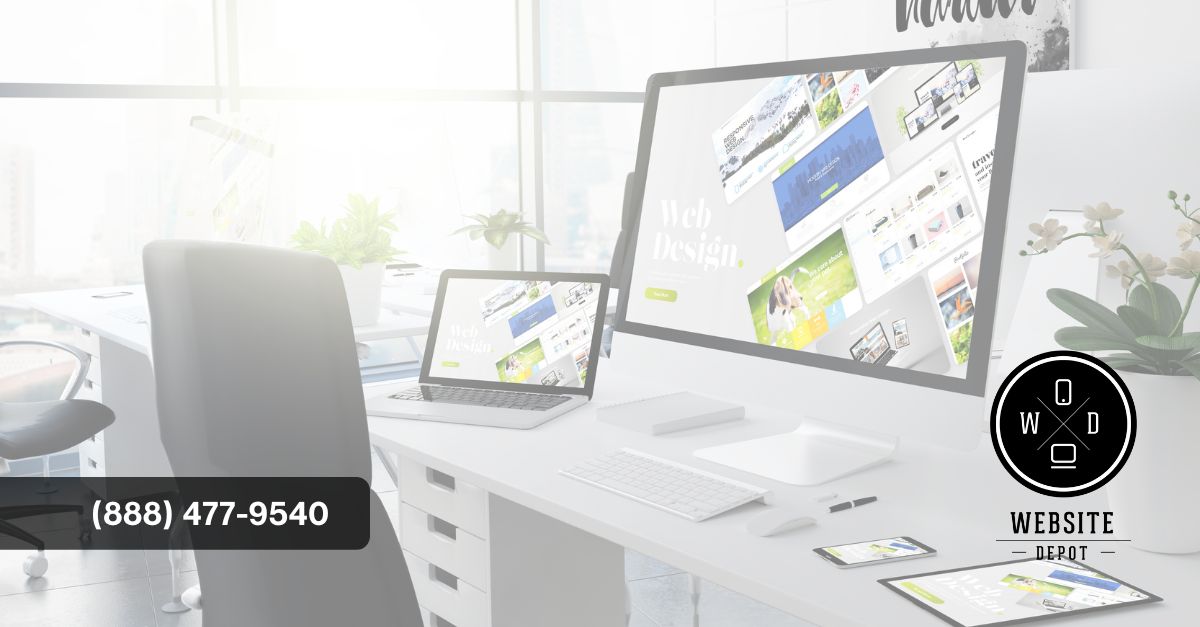 Give Website Depot a Call Now
Call Website Depot at (888) 477-9540 to create an SEO landing page. Don't miss out on this opportunity to increase your conversion rates and increase your business earnings – starting today.