Why You Need a Law Firm SEO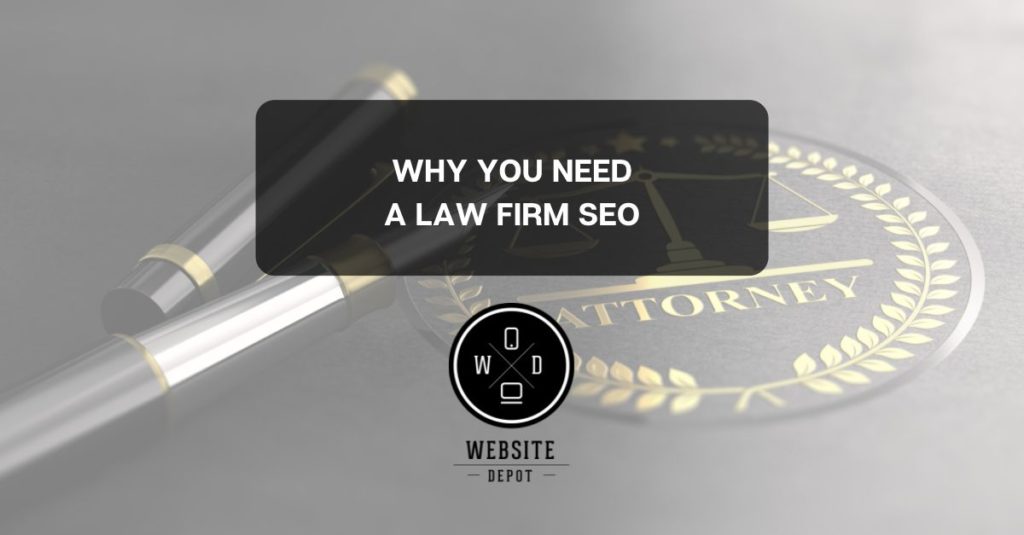 What is a law firm SEO? A law firm SEO is someone who has the experience and knowledge about best practices for ranking law firms well on Google, Bing, and Yahoo so that you are more visible online. Search Engine Optimization, or SEO for short, highlights a brand in the search results. The goal is to drive traffic and create awareness through a website that has been optimized for various search engines. This will often translate to more credibility for your business since many search engines view higher rankings as more trustworthy sites. No firm can afford to ignore the importance of SEO (search engine optimization). In order to appear higher in search results, firms like Bing, Google, and Yahoo utilize algorithms like this. When it comes to getting your company and website noticed online, SEO is a procedure that has to be followed to get accurate results. The following are the top five advantages of search engine optimization for lawyers.
Publish High-Quality Legal Content
The ability to post relevant legal information is perhaps the essential advantage of law firm SEO. It helps your company become more readily discoverable within search results, arguably the most critical benefit of SEO for attorneys.
Individuals and search engines alike are notified when you research, write, and publish material on your website, indicating that your site provides helpful information related to what visitors are looking for.
Customers are more inclined to click on law firms that appear towards the top of search engine results pages (SERPs); by optimizing your content, search engines are more likely to show your page near the top of their results pages (SERPs).
Additionally, posting current case studies to your website may enhance the possibility that people will consider your business trustworthy and up to speed with developments in the legal field, which is beneficial for both you and them.
Boost Your Company's Online Visibility and Brand Recognition 
Since SEO is a long-term process, you may be wondering how to boost your content's exposure shortly after it's published without spending additional money on search engine ads.
According to usa.gov, you may get a quick boost in traffic with social media as SEO works to boost your content's position in search engine results pages (SERPs).
People may also share your legal information with loved ones who can benefit from your knowledge.
Sharing your information on social media may help those who would not have otherwise heard of your practice become aware of it.
When you post connections to your website on social networking networks, you're producing a "backlink" to your site, directly affecting your search engine optimization (SEO).
Law Firm SEO Helps Enhance Your Website's Look and Functionality 
Your legal firm's website may influence whether or not a prospective client chooses to work with you.
Believe it or not, your law firm website functions as a first impression to people who have never found your business before. Making your website simple to use may help with SEO and the user experience.
Websites that take too long to load or have difficult-to-use menus are demoted in the SERPs and, in some circumstances, deleted entirely.
Users are more likely to click on your site if it is optimized for both desktop and mobile usage, rather than one that does not provide them with the information they want quickly enough.
Boost the Online Credibility of Your Business 
A company's website's SEO relies heavily on its online reviews. Most search engines, notably Google, provide built-in review systems that enable prior customers to give feedback on your company.
This is critical for your law company since it demonstrates to prospective clients that people have confidence in your legal services and would refer others to the firm.
Even unfavorable evaluations that are promptly responded to by you (as the principal attorney in the business) might demonstrate that you offer excellent legal services and are concerned about the thoughts and concerns of your customers.
Featured testimonials may also be included on your website, enabling new visitors to learn about a past client's opinion on their experience working with your company.
You May Increase the Number of Qualified Leads You Get In Your Admitted Practice Areas 
SEO has been shown to increase the number of people who visit your website and turn them into paying customers.
Exposing them to knowledge alone will not result in them becoming customers. Readers are more likely to sign up for your legal services if you include strong calls to action (CTAs) on your website, such as "Legal Request Assistance."
A free consultation may also be offered to readers after your articles or case studies include CTA paragraphs.
A phone number and an email address in the upper right corner of your website may help readers get in touch with your company if they have any issues.
Your website acts as a point of entry for potential clients needing legal counsel. For visitors to take the next step toward getting your legal services, your website's design and content must feature actionable things that may be clicked.