The Importance of Printing Services in Los Angeles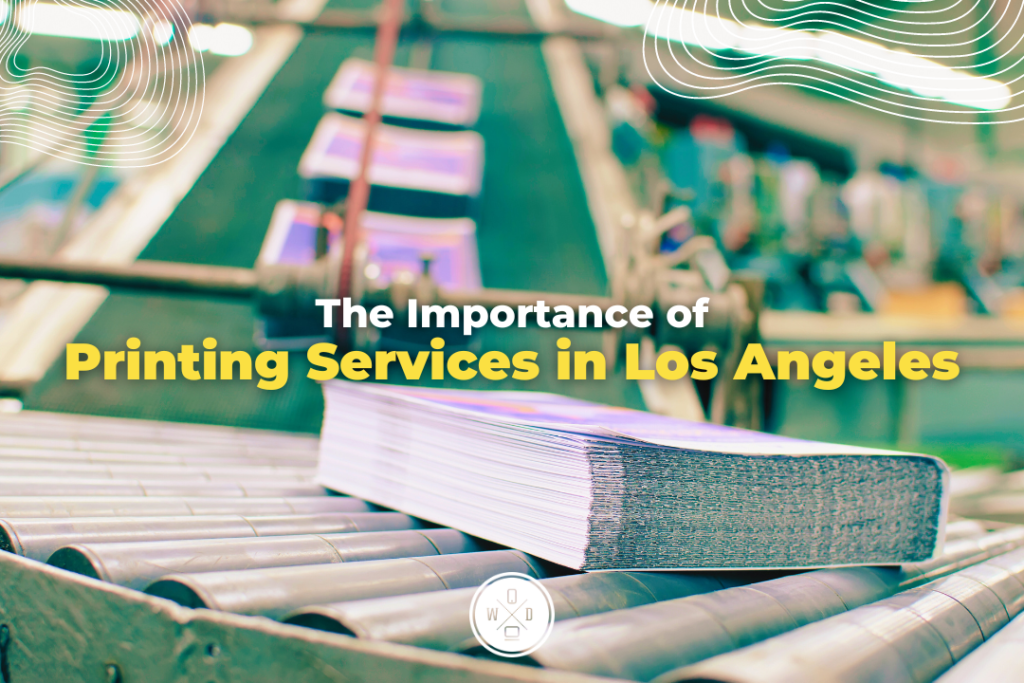 In today's digital age, it can be easy to forget the importance of printing services. However, printing services are still essential for businesses and individuals alike. Whether it's for creating marketing materials, printing important documents, or producing high-quality prints for personal use, printing services play an important role in many aspects of our lives.
Printing Matters
Our preferred print shop My Printing Matters is a company that provides a wide range of printing services to meet the needs of businesses and individuals. Their printing services include everything from business cards and brochures to large format printing and custom promotional products. They also offer design services to help customers create professional-looking materials that will make an impact.
Convenience 
One of the main benefits of using My Printing Matters is the convenience factor. Instead of having to deal with the hassle of printing materials in-house or going to multiple vendors to get different items printed, My Printing Matters offers a one-stop-shop for all printing needs. This saves time, money, and resources that can be better spent on other aspects of running a business or managing personal tasks.
Printing Quality Matters
Another important aspect of My Printing Matters' printing services is their commitment to quality. They use state-of-the-art equipment and high-quality materials to ensure that every print is of the highest standard. This is essential for businesses that need to make a good impression on their customers or clients. Poor quality prints can reflect poorly on a company and damage their reputation, so it's important to use a reliable printing service like Website Depot.
Overall, their printing services Los Angeles residents trust are an important part of our lives, and My Printing Matters offer a convenient and reliable solution for all your printing needs. Whether it's for personal or business use, their printing services are designed to help customers create professional-looking materials that will make an impact. So the next time you need something printed, consider using My Printing Matters to get the job done right.