Why Now is the Best Time to Start with TikTok Marketing 
"We've thought about marketing on TikTok, but aren't we behind the curve? Hasn't everyone moved on to something else?" 
Many folks think that. 
As more and more people get vaccinated, there's a belief that people will spend less time on platforms like TikTok. Or, alternatively, they might think that TikTok is only a fad. However, it's actually gaining in popularity. 
There are multiple reasons that right now is the best time to get started with your TikTok marketing. We offer TikTok marketing packages as part of our web marketing in Los Angeles. That way, you can reach more of your customers wherever they might be.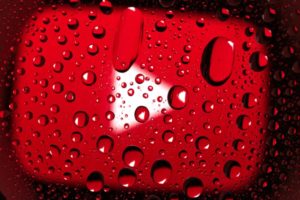 More People Than Ever Are Using TikTok (and It's Still Growing) 
How much time do you think the average person spends on YouTube? 
Now, how much time do you think the average person spends on TikTok? 
The YouTube number is higher, right? 
Well, it was. Until May 2021. 
Analytics have shown that, on Android devices, people in the United States spent more than 24.5 hours a month on TikTok. For comparison's sake, they spent around 22 hours on YouTube. 
Now, we're not telling you to never market through YouTube again, delete your channel, forget your logins, anything of that nature. 
But, it shows that TikTok is far, far more than a fad. This is something that's continuing to just get bigger and bigger. 
Now, you might have read the above and thought: "OK, but all that means is that there are fewer TikTok users." 
Perhaps, but that thinking can greatly underestimate just how many TikTok users there are in America. Analytics also showed that there are more than 100 million monthly active users in the United States. 
Sure, not all of those one hundred million monthly active users might be prospective customers/clients for your company. But, I'm willing to bet quite a few of them are. 
TikTok marketing can be the best way to reach them. Or, alternatively, it can be one more additional way to reach them.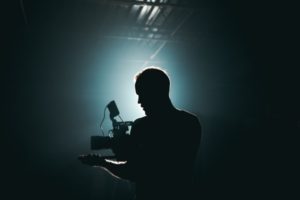 TikTok Keeps Adding Features, But You Have to Get it Right 
As you probably know, TikTok videos aren't exactly long. They're short. That has also turned some potential companies off from marketing on TikTok. 
However, that too is changing. 
Instead of just sixty-second videos, TikTok announced that users can create videos that are longer. Much longer, in fact – up to three minutes. 
That means greater opportunity for marketing, of course. 
But, an ad and/or video that doesn't grab people in sixty seconds is sure going to struggle to do the same in one hundred and eighty seconds. 
TikTok marketing can be very potent, but it has to be done right. 
No matter how well targeted, your audience isn't going to sit through something boring, too "salesy," or uninteresting. 
We've helped our clients to find the people they want to find on TikTok and then to connect with them. 
For more help with TikTok and web marketing in Los Angeles, you can reach us at (888) 477-9540.