What to Expect From a Reputation Management Agency in Los Angeles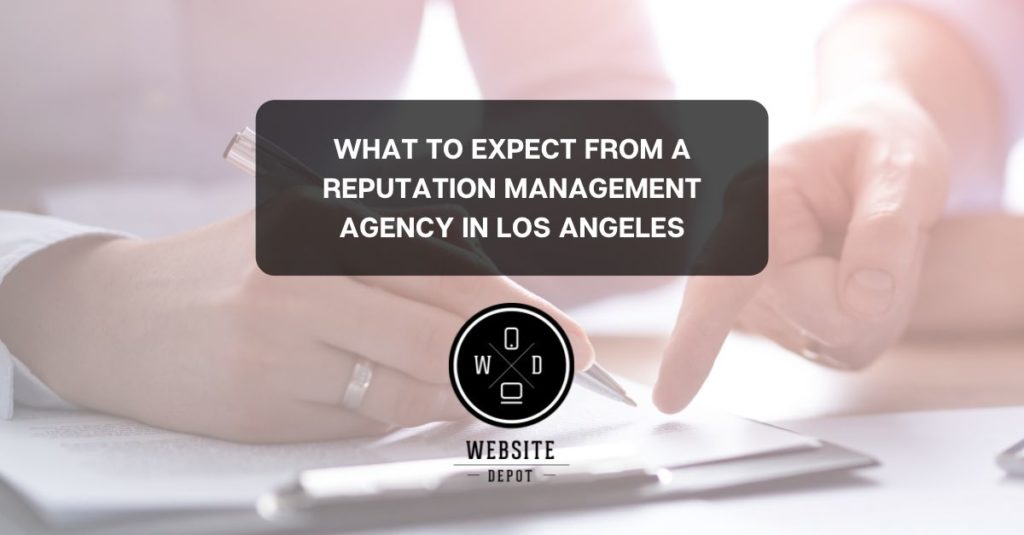 Reputation management in Los Angeles is one of the key things that help Southern California digital agencies thrive. It's an important aspect of business that needs the same attention as others. Now, many of you reading this are probably not familiar with reputation management. But if you've worked in the digital industry long enough, you've likely come across this concept a few times now. This article should explain the key concepts of reputation management. And if you happen to be a company planning to work with an agency, here are a few things you can expect.
Reputation Management Explained
If your idea of reputation management is that it's somehow connected to regulating one's online authority, then you're partly right. But here's the gist: reputation management involves the monitoring of how a particular entity is perceived online. Experts who take on the job also make sure that the information presented on the surface is mainly positive. Any harsh feedback like complaints and malicious comments will either be policed or deleted altogether.
Likewise, reputation management is also about molding a company's reputation using several strategies. Some of the most used ones include content creation, SEO, and even competitor analysis.
To be clear, reputation management isn't about manipulating a company's character, standing, or prominence. Rather, it's more of an effort to strike a balance between the positive and negative.
What Does a Reputation Management Agency Do?
Many companies planning to work with a reputation management agency have this question in mind, and it's a very valid one, at that. Short answer: there are several services being offered, and here are some of them:
Online reputation analysis
This is one of the first steps that an agency takes when it assesses the company's current online reputation. From there, they will formulate the necessary personalized strategy. In a nutshell, online reputation analysis gives the agency a better look at how the company should be perceived for them to achieve their goals.
Social listening
This is another new concept that came about when the internet and social media became an integral part of people's lives. Social listening is pretty self-explanatory, and it involves listening to and assessing the feedback made about the company or the brand. That means all of the social media platforms will be scrutinized to their core, mostly through the comments made by the audience.
Search Engine Optimization
Content creators are very familiar with this concept. SEO, for short, mainly revolves around improving a business website's search engine rankings to make it more visible and ultimately draw more eyeballs from readers.
Through proper SEO strategies, companies can experience a boost in positive search results. And through reputation management, a business can also control the narrative by minimizing the negativity.
A Dependable Reputation Management Agency in Los Angeles
Website Depot is a go-to digital agency that provides several key services, including reputation management. We're here to make sure that your online marketing efforts won't go to waste, and that you ultimately get to achieve your goals. For more information, visit our website or call us at (888) 477-9540.