What Should SEO Service Packages Include?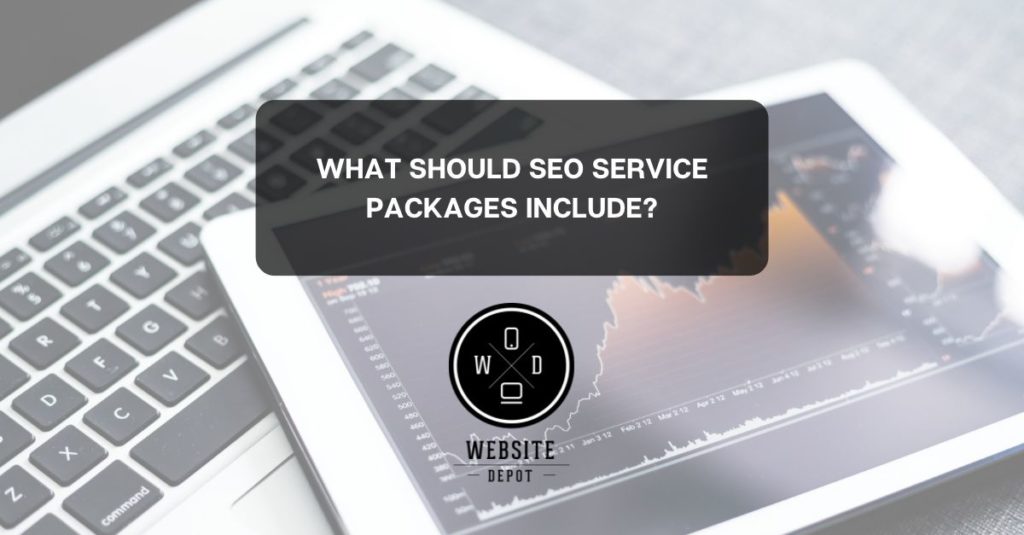 So, you're thinking about working with SEO service packages for your new business? That is a great choice, as keywords and metadata are crucial to your brand's success. However, navigating these waters can be tricky for the uninitiated. So, what should these packages and deals include? Website Depot has the answers for you.
SEO Is the Core of What We Do
Search Engine Optimization isn't something we take lightly or throw into every deal. SEO optimization is the cornerstone of what we do at Website Depot. Operating a website without performing proper SEO is like having a car with no gas. It can sit there and look pretty, but it will not get the job done.
Let the Numbers Talk
Numbers don't lie. In fact, if numbers could talk, they would be the most straightforward thing to exist. At Website Depot, we let our numbers and results speak for themselves. Our highest-rated package resulted in over 4.5 million returns in revenue after just two years and four months. If that doesn't raise your eyebrows, we don't know what will.
Proven Track Records
Rarely do you want to be someone's first customer or client? Most of us want to go with businesses with proven track records and reliable teams. Our SEO campaigns have proven successful in boosting site rankings, web traffic, reputation, and overall sales.
As a Certified Google Partner, we're well versed in the best search engine practices and take pride in our results. We've boosted hundred upon hundreds of businesses' organic search rankings and had helped them get listed in the top corners of the internet.
Advanced SEO Tactics
At Website Depot, we utilize the most powerful analytic tools we can get our hands on. We track the best-performing keywords, metadata, search queries, and more. Our team has a keen eye for upside opportunities. With our services, you can rest assured your site is using the most competitive keywords with the highest conversion rating.
DIY Solutions Won't Cut it Anymore
You could use DIY solutions and amateur procedures in the old days of the internet. That just won't cut it in 2022. Working with an independent contractor or amateur web designer, you can be at risk of getting a poorly designed site that won't convert. That's why it's crucial for you and your brand to go with a trusted company like Website Depot.
Utilize Our SEO Service Packages Today
The internet is well beyond its wild-west days. If you want your business to be competitive and current, you must utilize the best SEO practices and procedures. So you should go with a trusted company with a proven track record like Website Depot.
Your company will have a competitive edge in your industry when you utilize our service packages. With PPC advertising, web design, content marketing, social media marketing, and online reputation management, you can create magic for yourself and your brand. So, wait no more. For a free consultation with our digital marketing about how our SEO packages can help you, call us at (888) 477-9540.