What Makes a Great Web Design Agency in Los Angeles?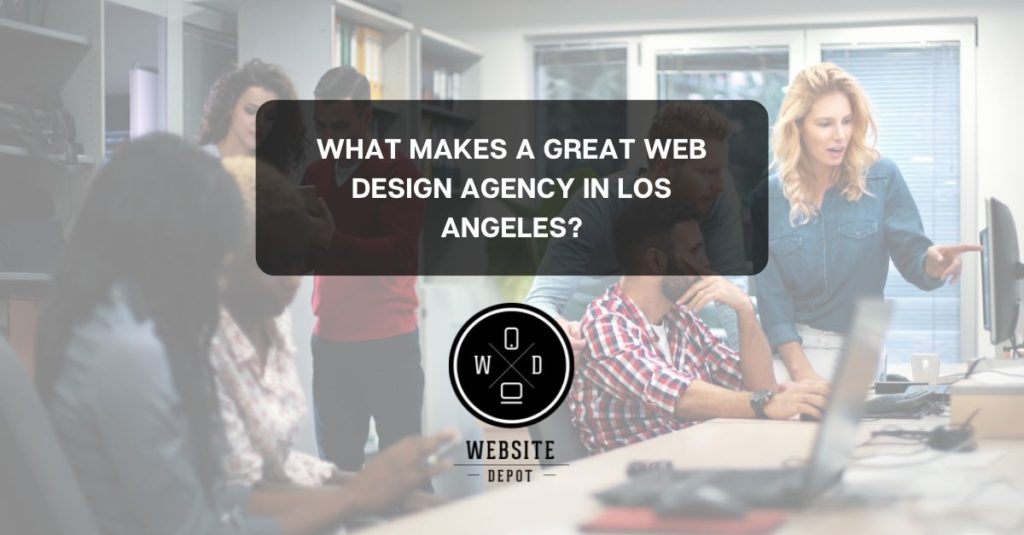 It is significant to do things the right way when starting a new project or business. Everything else can begin to flow with ease when one makes a correct and informed decision. However, choosing a company to go with can be confusing. So, what should you look for in a web design agency in Los Angeles? Here's what you need to know.
Responsive Web Design
Be on the lookout for "responsive web design" when searching through agencies. Responsive web design means your website and brand will be readable on every device. Nowadays, most people go through the internet on their smartphones or tablets and less from their computers. Responsive web design ensures your website can be used and appreciated from whatever device your customers are browsing.
A Marketing Department
A great website isn't enough on its own. Imagine a Lamborghini without the engine; the car quickly becomes a paperweight. You want to look for design companies with marketing teams, not just jaw-dropping websites.
Marketing teams and departments can work with your brand to ensure people are visiting your site. With a high-functioning marketing team working with you, your site will look fantastic and keep customers coming back for more.
A Great Team
You've heard a saying, "Two heads are better than one," right? This saying applies to business and web design as well. No world-class company gets built by one person alone. Instead, great companies utilize teams of influential and certified individuals. Look for agencies with excellent team members and employees.
Easy Communication
Designing your perfect website is going to take some time and effort. You'll be working closely with different teams, departments, and people. So, it is crucial to work with people you can communicate with effectively.
Find agencies that bring their ideas to the table without shutting out yours. When you work together with the right team, the magic starts to happen. Things flow easily when you find yourself content supported and well-led.
Conversion, Conversion, and More Conversion
Be sure to mention conversion when looking for a designer. Converting visitors to paying customers is the goal of any website or marketing campaign. If your web agency is not using proper layouts, navigation, CTAs, or keywords, you might fall behind.
That's where Website Depot can come into play. By utilizing one of our digital marketing or web design packages, you are ensuring the longevity of your brand, the correct functioning of your website, and the right opportunities for your enterprise.
Start your Business With our Web Design Agency in Los Angeles!
Finding the right web design agency doesn't have to be rocket science. You can easily create magic with a team of motivated, trained, and dedicated individuals. So wait no more. Utilize one of our digital marketing packages today!
Our best packages can be much more effective when paired with: managed PPC advertising, web design, content marketing, social media marketing, online reputation management, video marketing, and other options available. For a free consultation with our digital marketing team about how our SEO packages can help you, call us at (888) 477-9540.