Website Depot Will Be Present at Small Business Expo Los Angeles 2018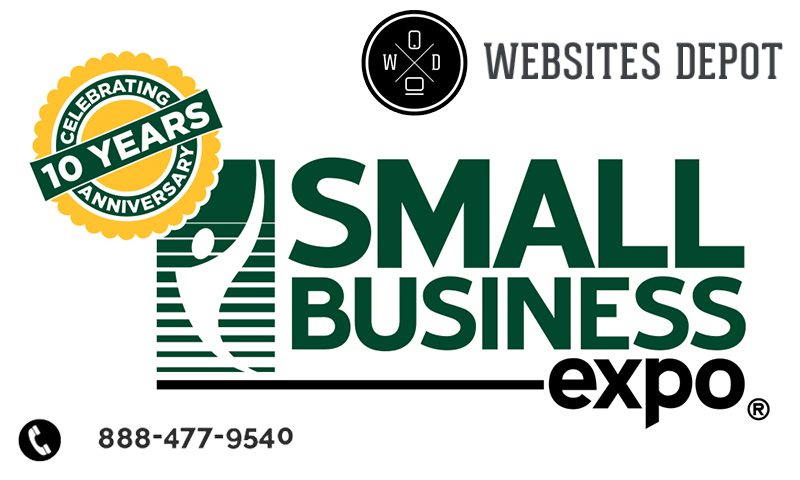 As a Full-Service Digital Marketing agency that strives to have a direct contact with colleagues and clients, Website Depot is always where things are happening. That's why we will be one of the many exhibitors at the next Small Business Expo Los Angeles 2018.  It's both a pride and a challenge for us as a local reference to show our expertise alongside with major brands like Wells Fargo, Staples, T Mobile and even Google themselves.
Website Depot CEO Danny Star will exhibit a workshop called "Small Business Owners Role in Digital Marketing". The workshop aims to help small or growing businesses increase their reputations utilizing high-end online marketing strategies. The goal is to educate business owners about web development, content creation, social media, Search Engine Optimization and all those tools that are fundamental in today's world to grow and prosper as a company.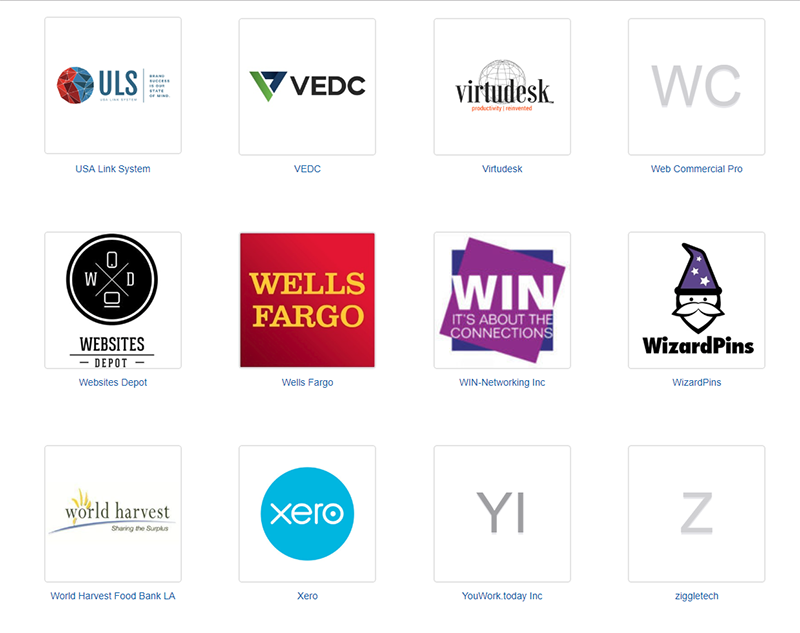 About Small Business Expo
Small Business Expo is the biggest event in the USA for entrepreneurs and business owners to network, get leads and get first hand information and updates through specialized workshops. The expo is now celebrating their tenth anniversary as a free one-day event that is hosted in 15 major cities in the country. Attendants receive great benefits like seminars from top experts, workshops, speed-networking and a direct contact with industry-leading vendors.
2018 edition Los Angeles Small Business Expo will be celebrated next Thursday October 18th from 9AM to 5PM at the California Market Center Penthouse. According to Small Business Expo Los Angeles 2018 official website, the event "is going to be a hub of entrepreneurial activity and learning (…) Los Angeles is one of the hottest up-and-coming centers for Small Businesses in the world (and the second largest in the U.S.)".
Website Depot Participation in The Industry's Events
Small Business Expo is not the first event Website Depot participates. On July 26th we we part of Largest Mixer Los Angeles 2018, the ultimate business networking expo that gathered local area chambers, business organizations and hundreds of exhibitors from many different industries. Some other events we've recently attended are the last Google Marketing Live event 2018 in San Jose, California on July 9th to 11th and Google Business Meetup in San Francisco last June.
In 2018 Website Depot experienced an important upgrade by reaching the status of Premier Google Partners. This is the ultimate level in Google's partner program and since we became partners in 2012, we've hosted many Google Partner Connect events ourselves in our Silver Lake Offices. These events are open to business owners to come and get the last updates in everything related to Google and Digital Marketing world.
Positive Feedback from Clients and Colleagues
Another thing that have become a trademark at Website Depot is the positive reviews we receive on Yelp and Google almost every week. One of the latest reviews we've received on Google says "(…) they allowed me to take an active part in the creative portion and worked diligently to accommodate all of my requests". On the other hand, Danny Star was featured in last September issue of Digital Magazine Insight Success "The 20 most admired Tech Companies 2018".
There's no doubt that 2018 has been another year of growth for the company. Website Depot is a consolidated name in the Digital Marketing environment of Los Angeles. If you want to join us at Small Business Expo Los Angeles,  register for free here.

Small Business Expo Los Angeles 2018
Thursday October 18th 2018 from 9AM to 5PM
California Market Center Penthouse –  110 E 9th St. a727, Los Angeles, CA 90070.

Website Depot Booth: 1910
Workshop: "Small Business Owners Role in Digital Marketing" presented by Website Depot CEO Danny Star – 2:00 to 2:45PM Workshop Room 3.
For additional information about the Small Business Expo or any other queries, call Website Depot at (888) 547-9540.