Website Depot Becomes a Google Premier Partner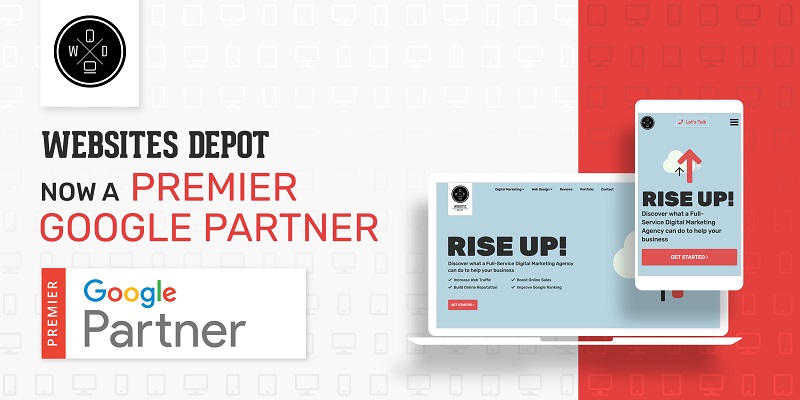 As a full-service Digital Marketing Agency, Website Depot has always strived to stay on top with the demands of a highly competitive industry like Digital Marketing. That's why we became Google Partners in 2012 and now, we can proudly claim that Website Depot is a Google Premier Partner company.
What does it Mean to be a Google Premier Partner?
What does this exactly mean? After joining Google's free Partners program, a company can qualify for a Google Partner status. To achieve this, the company needs to fulfill some Google ad spend requirements and show Adwords skill and expertise. The company also needs to deliver growth in client revenue, client base and company agency.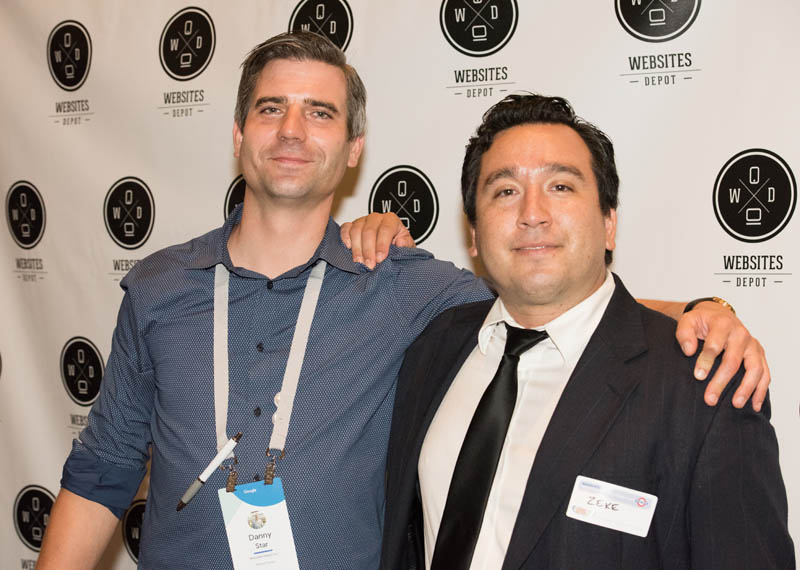 The Google Partner status provides many benefits:
A Google Partner badge that proves that the

Digital Marketing Agency

you're hiring is a genuine Certified partner that follows all Google's standards.

Company specializations that allow to improve specific areas of expertise.

Connect with Google in a direct level, receiving invitations to exclusive events hosted by Google or the ability to host

Google Partner Connect

events.

The Google Premier Partner badge is available for those leading companies that demonstrate a higher spending and meet additional certification and performance requirements. Quoting Google's official information, those requirements are:

Create and complete a Partners company profile.

Get 2 affiliated individuals certified in AdWords to show advanced AdWords knowledge.

Meet a higher spend requirement than the original Certification ($10000 in 90 days) across managed accounts to show that the company has a healthy amount of activity.

Meet the performance requirement by delivering solid overall ad revenue and growth, and maintaining and growing your customer base.
The Benefits of hiring a Google Premier Partner Agency
The nature of Google Partner program is for marketers to hire qualified professionals who can actually qualified to manage their paid advertising efforts. The Google Premier Partner is the highest level of the program. Premier Partners know Google Ads from top to bottom. Not only did they pass Google's certification tests and at least one specialization but also managed successful campaigns in real life situations.
This means that return of investment goes hand in hand with your Google Ads campaign. And the higher your ROI, the higher the quality of your PPC strategy. Premier Partners are those who have generated real money to their clients through their paid efforts; their campaigns have proven to provide a high conversion rate.
Another detail that might seem minor (but in reality is quite important) is that Google Premier Partner badge is changing periodically. This means that by clicking on it, you can revise the agency's status as a Premier partner. This level of dynamism practically forces an agency to maintain their specialization level to provide results for their clients.
Additionally to such high standards, Google Premier Partners have direct contact with highly-qualified Google representatives. This means that if it ever rises an unusual issue with your Google Ads account, Premier Partners can solve it quickly, with a precise solution provided by Google itself.
Hire a Google Premier Partner Agency Now
If you want to invest in paid advertising on Google, or you want to get the best of your Google Ads, contact Website Depot account executives at (888) 477-9540 and schedule your appointment. Get the best ROI of your paid efforts and WIN in PPC competitive game.