Website Depot Will Be Present at Small Business Expo 2019 in Los Angeles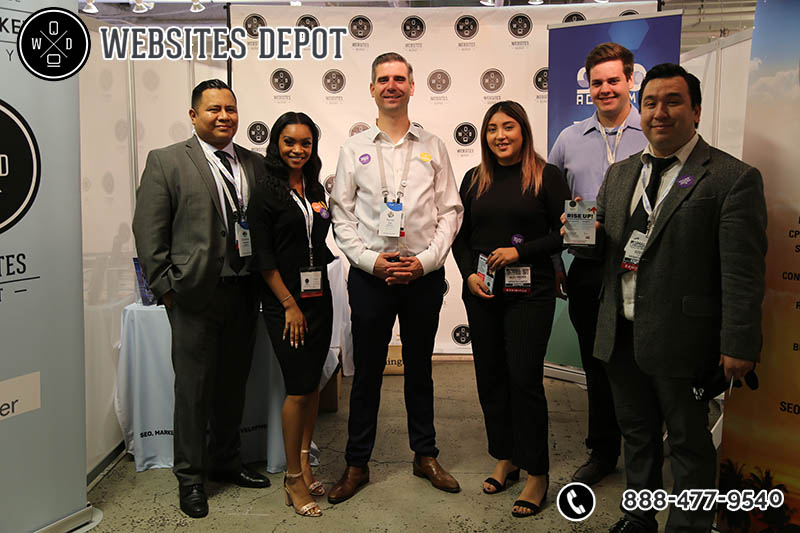 Since the very beginning Website Depot put its efforts in making small businesses grow and reach the next level. As a boutique Digital Marketing Agency from Los Angeles, we've worked with hundreds of companies in every niche possible. We understand them and their needs and we talk to them in a way they know what they're getting from us. That's one of the many reasons why Website Depot has a space at Small Business Expo 2019 in Los Angeles.
Once again, we're right there where things are happening in digital marketing, technology and business. Small Business Expo is one of the many events we attend every year in order to share first-hand information and network with prospects and colleagues. The Expo is dedicated to help small business owners and entrepreneurs. Which in the end is a shared mission with Website Depot.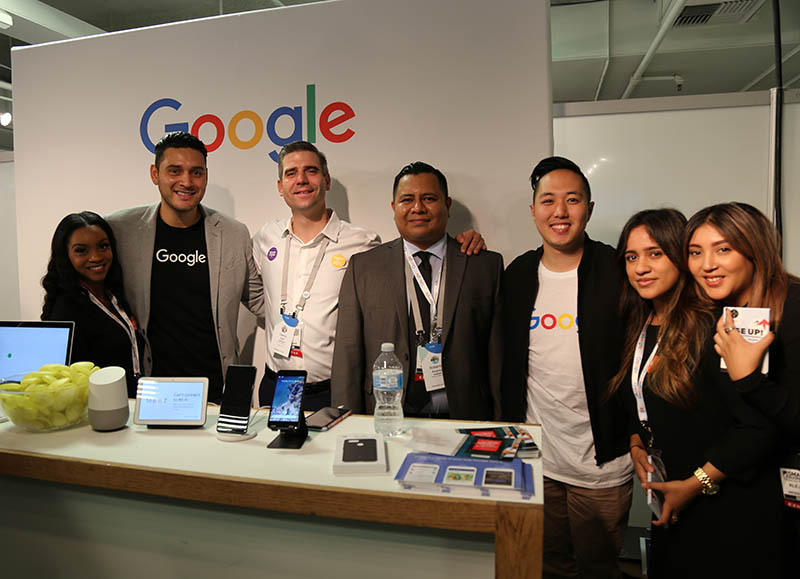 About Small Business Expo 2019 in Los Angeles
Small Business Expo has been around since 2008 and produced over 75 expos all around the USA. According to their website the expos "are hosted in 17 Major US Cities and include an Exhibitor Hall, Workshops & Seminars, Product Demonstrations, Speed-Networking, a Business Card Exchange, Industry Connections and many other valuable networking areas". The expo also gives local experts to share their experience with attendants through workshops and presentations.
In 2018 Website Depot was present at Small Business Expo in Los Angeles and San Diego. The team received incredibly positive feedback from attendees, which included major brands like Wells Fargo, T-Mobile and Google. They even had a chance to meet Roberto Martinez from Google in Los Angeles and Website Depot CEO Danny Star hosted a Workshop called "Small Business Owners Role in Digital Marketing". The workshop received incredible feedback both in the Expo and Youtube, where it's fully available since then.
The workshop was conceived to help small business owners increase their reputations with the implementation of high-end online marketing strategies. The goal was to educate business owners about basic rudiments of web development, social media, SEO and content creation. Using a friendly and very clear language, Danny Star provided business owners with the elemental tools that are needed nowadays to make a company grow and prosper.
A Growing Reputation
Website Depot is no stranger in the industry and receives continuing positive reviews and awards in the industry. Last May the company was featured on Yahoo Finance for the launch of SEO Academy, a new online course platform that provides 14 different virtual classes. This platform will be part of the many new features Website Depot will be presenting at Small Business Expo 2019 in Los Angeles.
Also in May Website Depot was rated among the best web designers in Los Angeles by the specialized portal Three Best Rated. Awards like this are the fruit of hard work, innovation and continuing education. Those are some of the basic principles that not only rule Website Depot but also intend to transmit to our clients and share in events like Small Business Expo.
Some of the events we attended in 2018 included Largest Mixer Los Angeles 2018, Google Marketing Live event 2018 (San Jose) and Google Business Meetup (San Francisco). Website Depot also hosts Google Partner Connect events on a regular basis since 2012. The agency is a Certified Google Partner and also in 2018 upgraded their status to Premier Google Partner, the highest level in Google' s partnership program.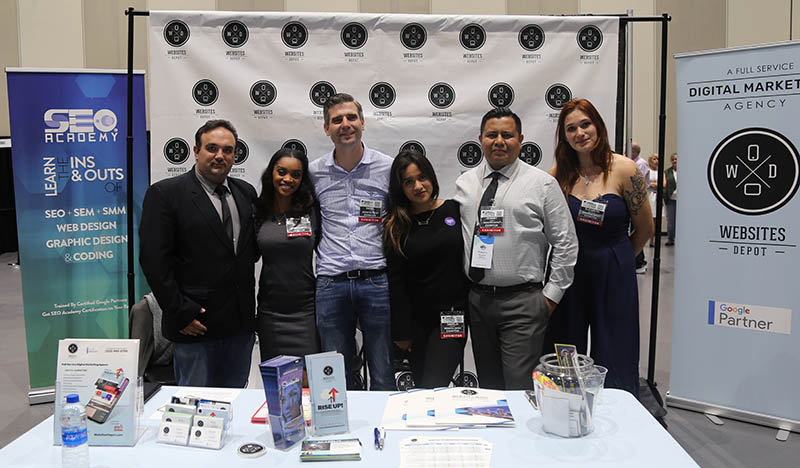 What to Expect from Small Business Expo 2019 in Los Angeles
Small Business Expo 2019 Los Angeles will be hosted on October 30th in Downtown Los Angeles. As per Website Depot, this year we will be introducing many interesting features. The first one is another Workshop by Website Depot CEO Danny Star. The Workshop will be an extension of last year's, aiming to teach business owners all the basics they need to know about digital marketing, internet and websites.
The workshop is also linked to another major presentation by Website Depot: SEO Academy. The online course platform features 14 different classes that business owners, marketers and enthusiasts can get from Website Depot experts. Ezekiel Hernandez, Nick Jeffers and Danny Star are the speakers/mentors in these classes and will be present at Small Business Expo 2019 to answer questions about the courses and interact with attendants. In Danny Star' words, "SEO Academy is a solution for those who don't want to hire a marketing expert. Do you prefer to do it yourself? Then we will give you the tools to manage your own business marketing".
Last but not least, Danny Star will also introduce his own Digital Marketing book at the expo. "Small Business Marketing 2020 – Grow your business with digital marketing" is the tentative title for the publication, which is now in its last stage of revision. It's conceived as a comprehensive tool that goes from the fundamentals of Digital Marketing to very specific tools like Social Media ads and SEO on Amazon.
Website Depot at The Expo: What you Need to Know
We look forward to seeing you at Small Business Expo 2019 in Los Angeles:

Wednesday, October 30, 2019 from 10AM to 5:30PM
Westin Bonaventure, Pasadena Ballroom – 404 S Figueroa St, Los Angeles, CA 90071.

Website Depot Booth: 609.
Register for free here.

For additional information or press inquiries call (888) 477-9540.