A message to our New & Existing Customers 01/03/2018
Dear Valued Customers & Friends,
We hope that your 2018 is off to a great start so far. We are reaching out to deliver new information about our services at Website Depot.
Below you will see our new services pricing list. New prices do not apply to locked/ongoing contracts. Should you have any questions, please feel free to call us at (323) 922-5959.
Thank you, we appreciate your business with us.
Kindly,
Website Depot Los Angeles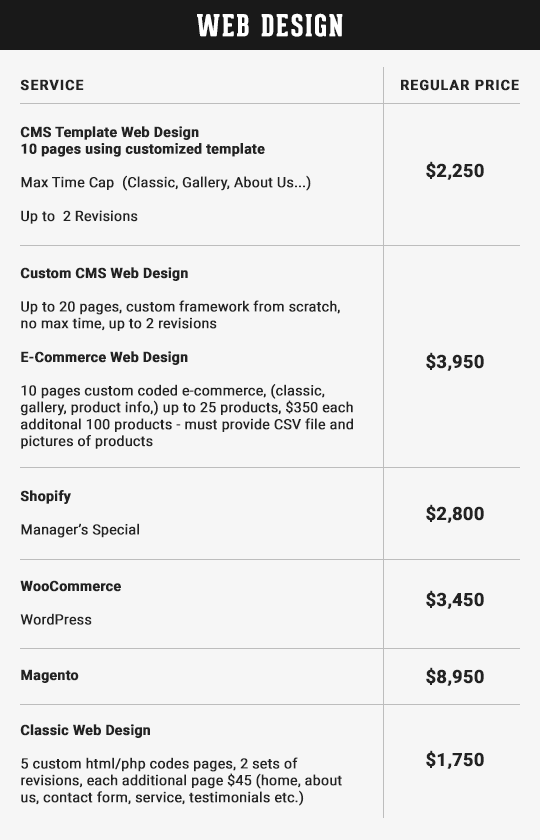 To view this Newsletter content in a new tab, click here.
This is an old price list, that has been updated on 01/03/2018, send to our clients as a newsletter. Ever since we had adjusted our pricing. For current pricing please visit