Website Depot Unveils New Internship Program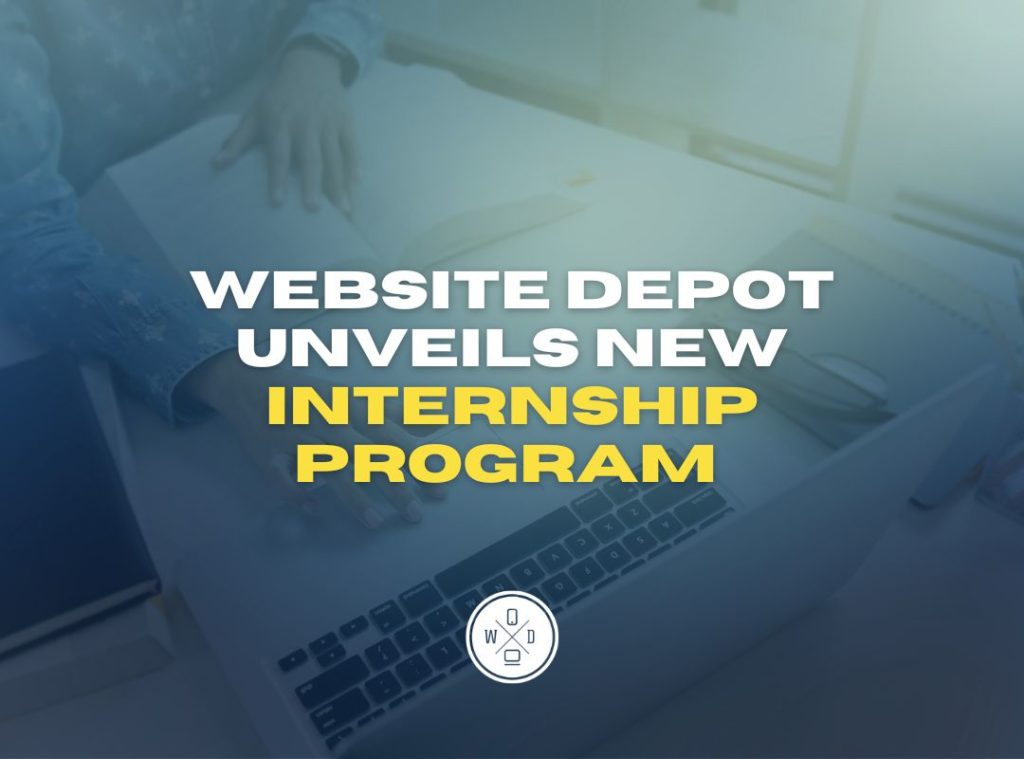 Are you looking for an internship opportunity where you can develop real-world skills that will help you in digital marketing as well as many other fields? Do you want to learn from professionals in a position that could potentially lead to a job? Those are just some of the benefits of our new internship program here at Website Depot. As of this writing, our omnichannel digital marketing and SEO agency in Los Angeles is accepting applications for new interns. 
What is the Website Depot Internship? 
Every year, Website Depot calls for internship applications. After a rigorous vetting process, the best of the best are chosen. Each internship is different, depending on the company's needs, what would best benefit the intern, and other factors. 
For the most part, these internships last for a set number of months, with the intern working for a few hours each day. 
What Does the Website Depot Internship Consist Of? 
Many different facets of omnichannel digital marketing. No two days are the same at Website Depot. One day, the intern may be helping the content creation team, another they may be assisting the sales team, on still another they may be working with web design, and more. 
During the assessment process, Website Depot staffers will talk to the intern about what they hope to get out of the program. Then, the internship is tailored in such a way as to allow the intern to showcase their strengths for the company while also developing new skills in the process. 
What Do Interns Get Out of the Program? 
Interns can get so much out of the program. From the very beginning through the end, the Website Depot internship helps interns grow. Interns will receive a stipend for the internship, for their hard work. Additionally, they can receive college credit as well. 
Interns will be able to use a wide range of skills from the very beginning. Along the way, they'll receive training from Website Depot professionals in fields of their choice. 
Many Website Depot staffers (including several of the executives) started as interns with the company. This program is designed to help Website Depot to find the next generation and to cultivate it. 
That said, many Website Depot interns have moved on to full-time work with other successful companies as well. Google, NASA, and others – the Website Depot internship can be the first step towards the career that the intern has always wanted. 
When Should I Apply?  
Right now. If you're reading this blog, it's entirely likely that Website Depot is currently accepting interns. Typically, Website Depot doesn't cut off the application process until they have chosen an intern (or interns). 
However, towards the end of a candidate's internship, Website Depot re-opens the application process so as to be able to bring in a new intern. 
If you believe that you have what it takes to be an intern with a top-quality omnichannel digital marketing team and if you want to learn from those who work in the field every day, we encourage you to apply.