Website Depot Supports "#WearBlueDay" to End Human Trafficking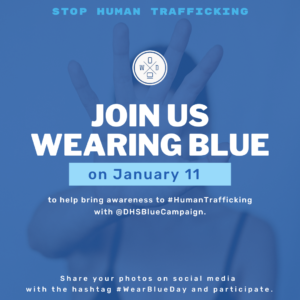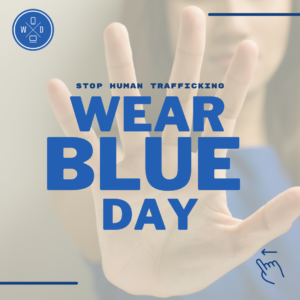 Website Depot, an omnichannel digital marketing agency in Los Angeles, fully supports #WearBlueDay. On January 11th, National Human Trafficking Awareness Day, Website Depot partakes in activities to support the cause, warn others of the dangers of human trafficking, and, stand with those who hope to ultimately end human trafficking. 
Started by the Department of Homeland Security, this is the "Blue Campaign's largest initiative." The Blue Campaign "is a national public awareness campaign designed to educate the public, law enforcement, and other industry partners to recognize the indicators of human trafficking, and how to appropriately respond to possible cases." 
To participate in #WearBlueDay, the Blue Campaign and Website Depot "invite the public to take photos of themselves, friends, family, and colleagues wearing blue clothing and share them on social media – Facebook, Twitter, and Instagram – along with (the) #WearBlueDay hashtag." Anyone and everyone are welcome to participate.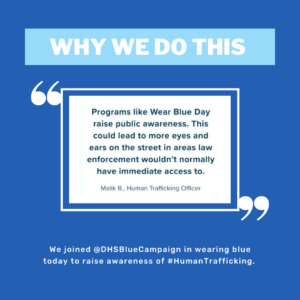 "Here at Website Depot, we're always glad to be able to support worthy causes, which Wear Blue Day absolutely is. Human Trafficking is an evil that far too many don't realize the full extent of. It's easy to think of human trafficking as something that 'doesn't happen in your area,' but, unfortunately, human trafficking can and does occur practically everywhere throughout the United States and beyond. Website Depot has offices all around the globe, so we know just how pernicious human trafficking can be. Through this campaign, we hope to raise awareness of human trafficking, so that it can be stamped out as much as possible. We stand with those who are taking great steps forward to do exactly that," said Danny Star, CEO and Founder of Website Depot. 
A full-service web agency, Website Depot provides omnichannel digital marketing services for attorneys, rehab/treatment centers, and many others all across the world.