Website Depot Local SEO Listing Manager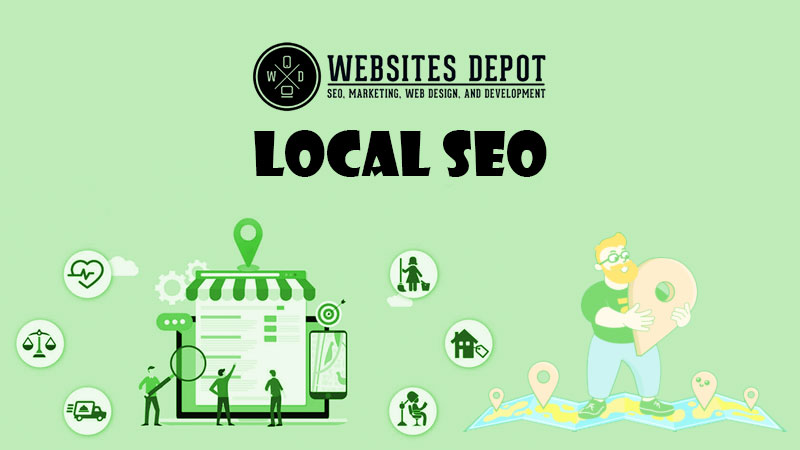 The internet is chalk full of sites offering tips and tricks to enhance your SEO strategies. There are strategies to boost your rankings, increase your organic traffic, increase your paid traffic…the list goes on and on. While these strategies are undeniably important they focus almost exclusively on online traffic. Traffic to your physical location doesn't receive nearly as much of an increase as your website and social media accounts do. 
This can be particularly troubling for smaller businesses who depend on their physical location more than they do a digital presence, businesses relevant to a specific geographic location, or businesses that can only operate in a good ole fashioned brick and mortar setup. So what's the solution? Local SEO.
Local SEO, as the name implies, focuses more on increasing your visibility in local search engine results than the search engine ranking itself. A solid local SEO strategy will put your business in the top results when someone searches for things like 'mechanic near me', 'Italian restaurant 90029', and so on. One of the primary ways Google determines if you've earned the top spot is to verify the legitimacy of your business. It does so by comparing the name, address, and phone number (NAP for short) of your various online listings. It's very important for you to stay on top of all of your online listings, from local directories to social media pages to search engine results, and ensure the NAP data is consistent – that consistency in data aggregators is what Google looks at. The more consistent, the better your ranking in the search results will be as that legitimacy is how Google decides whether or not you can meet the searcher's needs.
Back in the Day
Before the internet, it was easy to maintain that consistency. All of your data was compiled and shared in one place, the Yellow Pages. The Yellow Pages was a printed directory of business listings, complete with NAP information as well as the occasional coupon and community event flyer. These days the Yellow Pages works better as a paperweight or door stopper, so they aren't completely useless…but they are wholly irrelevant. Any form of offline advertising can be used as complementary but it's entirely optional. Having an online presence is a necessity, and there's a big difference between doing it and doing it right. If you don't have that digital presence then you might as well not even exist. 
Local SEO and Listing Management
SEO strategies are proactive, not passive. They require you to generate ideas, test those ideas, and keep experimenting until you find the right fit. Local SEO is similar in that it requires a lot of action on your part. You need to add your listing to popular directories and verify your identity to claim pages and listings you didn't contribute to. You also need to make sure the directory that you're using is a credible one since one with a lower ranking can negatively impact your own performance.
Local SEO takes an extra step though since it only cultivates good online performance, it also improves your image and reputation. Local SEO manages online ratings, reviews, and local engagement on social media. Research has shown time and time again that reviews and ratings have a massive impact on consumer behavior, so not having visible or accessible reviews can be the determining factor in whether or not a searcher looks at your listing or the listing of a competitor. 
Another red flag to customers is duplicate listings. These are often the result of changes made to a pre-existing listing, such as store hours or contact information. No one wants to take the time and dig further or call both places to see which is the real one, that's expecting way too much from prospective clients. The user experience begins before they even engage with you, and not knowing how or where to engage with you makes for a pretty poor experience.
SEO Listing Manager
Managing all of those online listings can be difficult though, even time-consuming. This is where SEO listing managers come into the picture. Management of your listings is a continuous process after all, and the time you put into managing your listings is time that could and should be spent actually running your business. 
This is where listing managers come into the picture. Contrary to how they may sound it's not a job title, so there's no need to worry about adding someone else to the payroll.  Listing managers do all of that tedious work for you and then some.
Website Depot has a Local SEO Listing Manager which allows you to display information such as social posts, products and services, calendars, menus, staff bios and more directly on your website. You receive updates about duplicate listings, easily update information on both major directories and independent sites, and implement chat bots to help customers when you can't. The main features include:
Knowledge API
Knowledge Assistant
Knowledge Graph
Report Builder
Scheduled Updates
Single Sign-on
User Roles
Contact our team today to learn more about our Local SEO package pricing. If you don't, we guarantee your competitors will.