Web Development and Marketing Company to Get More Featured Snippets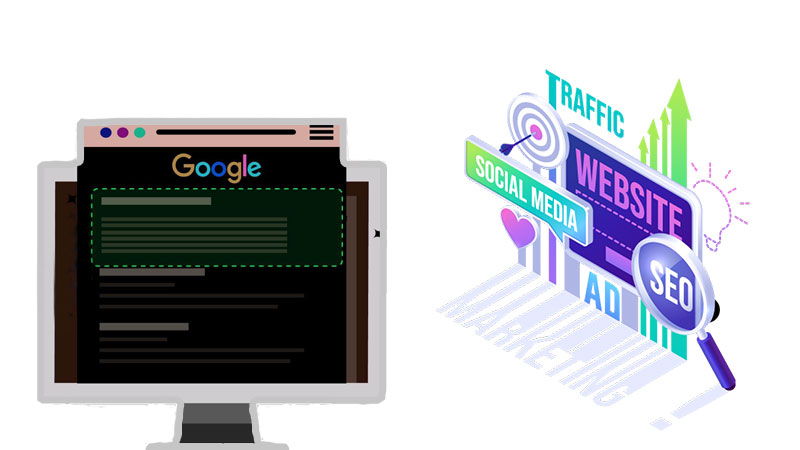 Website Depot is your web development and marketing company that can help your site land on featured snippets. It's good for your site's ranking. 
Google remains the number 1 search engine worldwide. Despite the many complaints it received for its anti-competitive practices, people still prefer Google in finding answers to their inquiries. 
And Google is tweaking its algorithm regularly to ensure that the searchers will find their answers in just a few clicks. 
This is where featured snippets come in. They offer a quick answer to the question while providing a link to the page that provides the answer. 
Users can choose to click through the site to read the content. 
Web Development and Marketing Company to Help Your Site 
Many SEO experts think that featured snippets can negatively affect their traffic because users won't have to click through their links. 
However, our SEO experts here at Websites Depot believe that featured snippets can help you secure a spot on the SERP. 
The snippets will also offer you greater visibility to searchers. They can help in boosting your brand recognition. 
Even though users won't click through your site, your brand will be registered to their minds. 
Based on the data gathered, it is easier to gain featured snippets through a blog. In that case, your product page may not make it. 
Thus, you need to tweak your blog posts to provide quick answers to commonly asked questions related to your website. 
You should also often write a list-type post. Ordered lists are useful in answering queries that need some steps. However, don't ignore the unordered list because Google also uses it to present things that don't require a certain order. 
Look for Specific Keywords
Not all keywords or search inquiries will include featured snippets. That said, you should search for existing featured snippets and create a blog post out of that keyword. 
You may use online tools to help you find keywords with a featured snippet. 
Start optimizing your site after finding the keywords that you need. Typically, Google will feature long-tail terms for the snippets. The reason for this is that they are specific and they have low searchers. 
Work on Your Rankings 
If your page doesn't rank well on Google, your optimization effort will be for naught. That's why you have to increase your overall site's ranking first. 
Most pages that land on featured snippets have pages that already rank on Google's SERP. It makes sense because Google only wants to show the best content to the query. 
In that case, if your page ranks on page 9 or 10, Google won't feature it even if it has been formatted perfectly. 
Use the Right Tools 
Securing a ranking on Google is the most important step so your post will land on featured snippets. Unfortunately, it's not as easy as you want it to be. 
You need SEO experts from a web development and marketing company. Talk to our SEO consultants today so your site will start securing featured snippets that can help you gain traffic: (888) 477-9540.