Web Design Agency in Los Angeles to Make Your Site Effective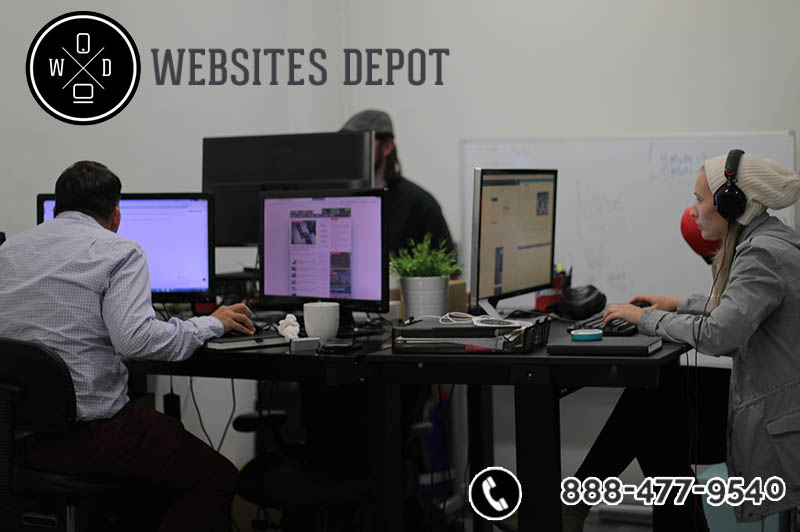 Effective web designing does not only mean making a gorgeous design that gets a lot of attention. Rather, ideal web design is about making your site easy to use and engaging. And this is what our web design agency in Los Angeles is all about. 
Our web design team works on different levels.
Keeping Your Users in Mind 
Your website is created for your users. When we design your site, we always keep your visitors in mind. We consider their needs to make your website more effective. In this way, they can find what they are looking for in the fastest time possible. 
Add White Space 
White space is useful. And it is more than just an empty space in your site. It plays a vital role in providing your audience with the best user experience. It keeps your page less cluttered. 
Stick to the Effective Design 
Before, the use of stock photography was a thing among web designers. They added photos of people in their office attire thinking that these photos are naturally appealing. However, these photos are inauthentic. That's why when people see them, they exit the site immediately. 
This is a type of web design trend that will only hurt your website. Instead of using stock photography, you must only use your own photos. You can add your employees, behind the scenes and other authentic pictures related to your company. 
Use Responsive Design 
Our web design agency in Los Angeles creates a responsive website. It is a type of website that can be accessed on different devices. This is vital because most Internet users now are using their smartphone to access a site. 
One of the reasons your competitors are beating you is that they have adopted to a mobile-friendly strategy. If you want to outperform them, make sure that you design your site to be mobile-friendly. 
It is one of the most effective ways to ensure that your site offers the best user experience, regardless of how your visitors access your site. 
Integrate SEO 
Some websites only think about SEO after launching their website. But it must never be that way. To provide the best user experience, your website must be fully optimized. 
At Website Depot, we implement SEO strategies at the first phase of web design. This is vital so we can guarantee to build your site with a focus on user experience. 
With proper integration of SEO and web design, search engines can easily crawl your site. Furthermore, your visitors will have an easier time to read your content. They can also quickly access it. 
Investing in Our Skilled Web Design and SEO Teams
Our web design agency follows a holistic approach when designing and implementing SEO. This is why we want everyone in our agency to get involved with the design. Starting at the foundation will make things easier to optimize your site. 
We can help you boost your traffic and sales with our innovative web designs. To get a free estimate from our web design agency in Los Angeles, you may call us at (213) 322-0770.