Are You Using The Right Web Design Trend For Your Brand?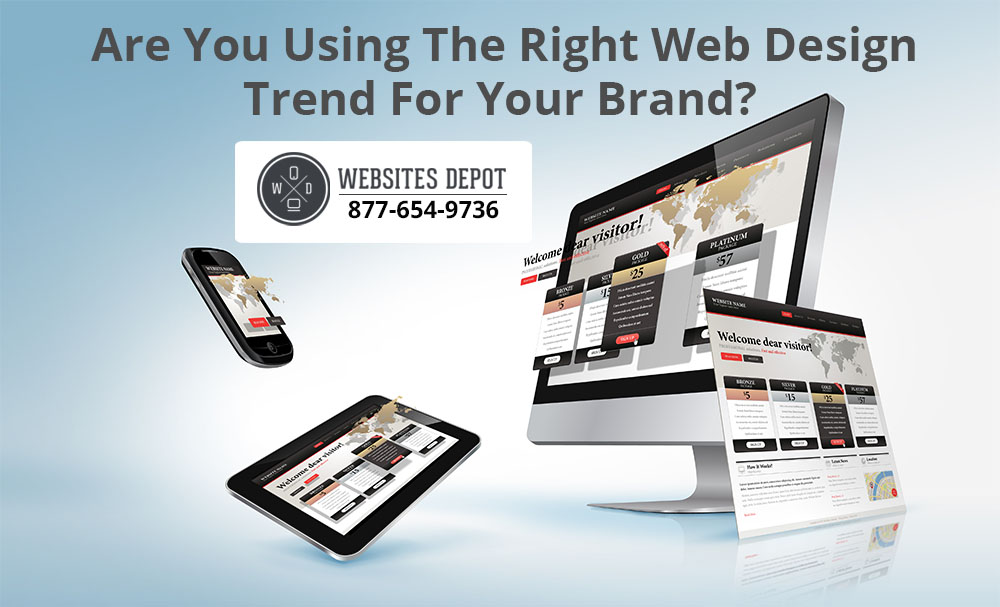 Your website design represents your business in the eyes of your clients and the people over the Internet. Your site offers information about your brand and your services. To ensure success, you must design it in a way that it can gain more attention from your targeted audience. So choosing the right web design trend for your brand will definitely reflect your brand's identity.
Provide A Picture Of Your Business
It does not mean offering your audience an image of your business. Rather, it means that you must present information of your brand to attract more audience and convince them to avail of your services.
When designing your site, make sure that you are using the current trend of your niche. You should consider following the trend that can attract targeted audience. Then, opt for responsive web design. In this way, your site can be accessed, regardless of the device, your visitors are using.
Ensure also that you use your brand's guidelines. That is, your color themes, logos and other parts of your business must meet the guidelines of your brand.
What Logo To Use?
It is an image that assists your customers in identifying a brand and the services you offer. That said, it must be clear and easy to recognize. Your logo must be placed correctly on your site, and it should be of similar sizes, so your audience will not get confused.
Use The Right Color
In your website, use your brand's color theme. For instance, on Facebook, it uses blue as the dominant color. By using the same color on your site, you are maintaining consistency in your website design.
Images
They are graphics used on your site to offer information in a more effective way. So, when you create your site, you must consider the graphics to be used on your site. Graphics do not only refer to the images. Rather, they also include your banners, images, icons and others.
The Message
The details about your company and your services must be clearly stated. It must be informative and convey the right message to the targeted audience. You must offer a similar message to your audience throughout your website.
Always Optimized Content
It is the most useful way to maximize your brand's identity. In this way, your company will stand out as substantial. It should be anything original to make your site credible.
Call To Action
Make sure that you are using large and clear text message to direct your customers to interact with your site. But your call to action must fit your brand.
Website Depot offers web design services customized to meet your brand's guidelines. Please give us a call today to learn more about what we can offer: 877-654-9736.