Use Business Lawyers SEO to Dominate the SERP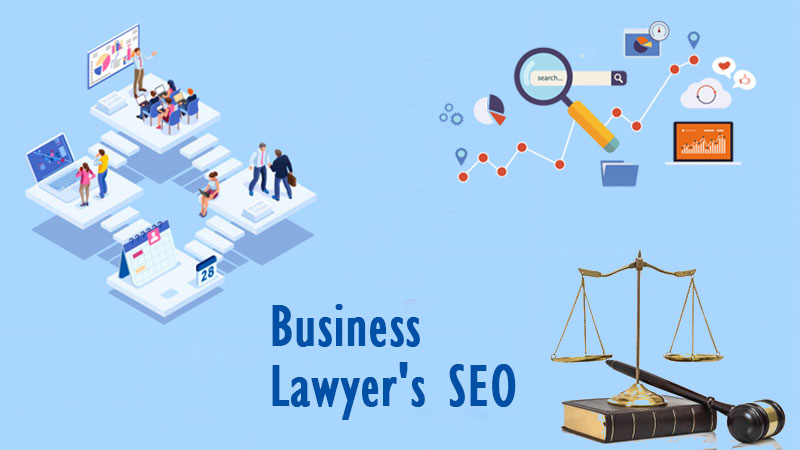 People use search engines when they want to seek information about a certain topic or service. The legal websites that appear on top of the search results page, for instance, don't just offer great services. They show up on the first page because they use business lawyer's SEO services. 
But why do you want your site to appear on the first page? 
That's because people rarely click the second page. And if your site appears on the third, fourth, or last page, your prospective clients will never find you. 
Business Lawyers SEO as Part of Your Marketing Strategy 
SEO can stand alone as your marketing technique. However, the results can take a while before you notice them. 
Hence, you must treat SEO as a vital part of your marketing mix. 
Furthermore, SEO is complicated. Without the help of an SEO service, you won't get the results you desire on time. 
While you're busy doing your SEO, your competitors are stealing your clients that's because they just let the SEO experts handle this marketing strategy. 
Law firms' websites that gain the visibility they need use an SEO service to get their pages indexed properly. 
Search engines use a complex algorithm. And it changes frequently. Thus, no technique is definite. 
If you're learning SEO on your own, the technique you learn now won't be effective tomorrow. 
Choosing an SEO service can't be exaggerated. If you want to get desired results soon, consider investing in paying a company that will do your SEO, instead of doing it on your own. 
Commit to a Long-Term Strategy 
SEO isn't only complicated but it's also a long-term strategy. 
It means that when you hire an SEO service today to handle your law firm's website, it doesn't mean that you get the results that you need in a few days. 
You may have to wait for a few weeks or months before you see the results that you desire. That's why SEO takes a long-term commitment. 
What to Expect from Business Lawyers SEO Service? 
Not all SEO services are created equal. Hence, you must only hire reputable companies to handle your site's search engine optimization. 
Specifically, you need transparent SEO service. The company must give you updates on what they're doing in improving your search engine rankings. 
It must share the keywords it uses to ensure that your site sits on top of the search engine results page. 
It should update you of your current ranking now and again. Then, it must share the metrics it uses to know how well your site is doing. 
You can't measure your site's success without proper metrics. It's not sufficient to get adequate backlinks or a lot of visitors. 
Hire SEO Experts to Start Your Legal SEO Campaign 
SEO is more than just keywords and backlinks. This service requires comprehensive tweaking of your website. 
And if you hire our business lawyers SEO service, we can help your law firm be found online. Choose Website Depot to do your search engine optimization. We provide consultation today so you can talk to us about your needs. Call us at (888) 477-9540.