Top Web Design Trends for 2018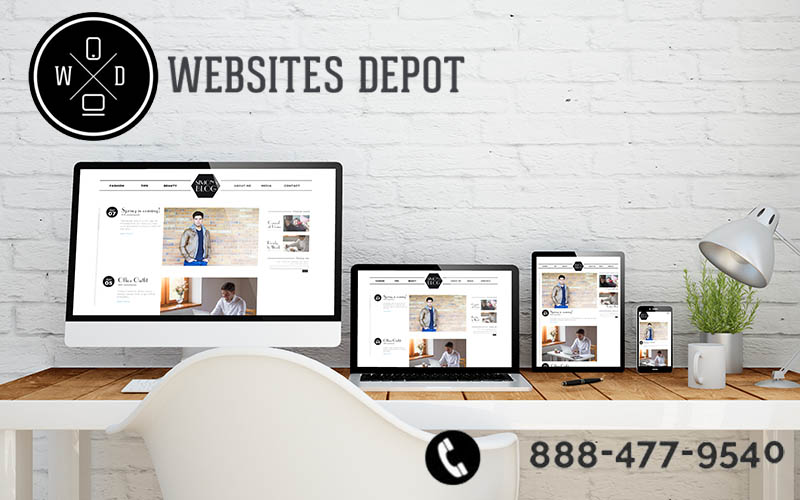 The year barely started and of course, you want to be a step ahead from your competitors. This year promises to be very exciting and innovative. So here are some of the Top Web Design Trends for 2018. They are very useful for you to know what to focus on at the moment of updating your digital platform and make a real difference for your business.
Website Depot is a Full-service Digital Marketing Agency from Los Angeles, California. We're proud Google Partners and have been awarded many times by different relevant media in the industry. 2017 was a year of great expansion and blessings, and we want to share our knowledge and expertise with you so this year your business can grow, too.
Interactive & audio-visual content
It is not new that the audiences are more and more active when it comes to interaction through the internet. And 2018 promises to be the year of interactivity. Content like polls, games or quizzes have an incredible appeal for the online audiences, and are an affordable addition to your Hollywood web design. Giving your clients and prospects a fun, personalized entertaining experience will definitively make a difference when it comes to engagement this year.
Of course videos are an attractive, shareable feature for your company. But they're not a simple addition anymore: they've basically turned into a priority. Videos are gaining more and more space nowadays, and this will take a boost in 2018. Companies in all industries are investing in videos as part of their brand presentation and general communication. They're rapidly replacing written content even on home pages. And the main reason is that they can deliver a great deal of information faster and more accurately.
Top web design trends you can't miss
Bright and bold minimalism is imposing when it comes to web design. The advance in monitors, color saturation and brightness have made minimalism exciting again. Large, colorful fonts are current now, and go hand to hand with engaging photographic content. It is essential to feature original, attractive photos that go beyond the generic and corporate stock photography.
Asymmetry and brutalism are also strong 2018 web design trends. A recent rise of these design expressions made bolder visual fragments useful. They intentionally disrupt design that otherwise is usually static. This directs the user's attention in a more effective way.
If you need more information about web design or any other Digital Marketing service, please call Website Depot at (888) 477-9540.