Top 5 Content Management Systems in 2017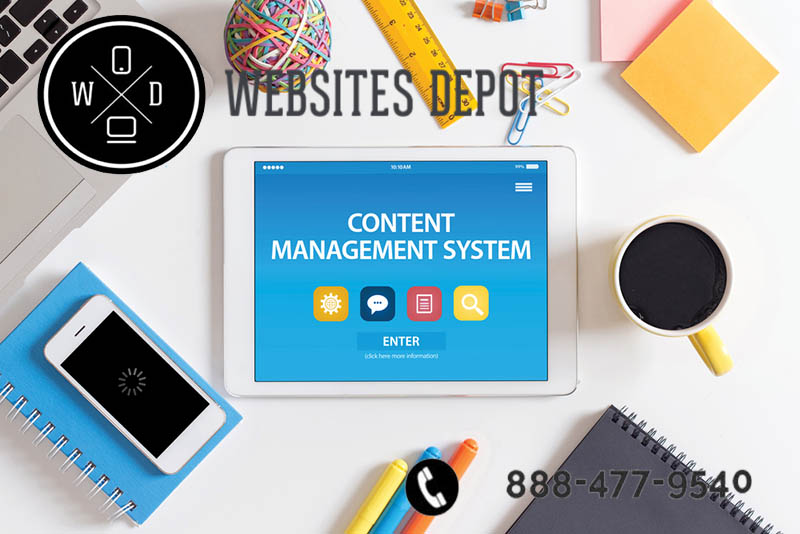 A CMS, at its most basic level, allows you to upload photos, banners and more content on your website. They're essential to run any website, no matter how simple it is. Their use goes beyond the visuals, as CMS operate on the backend of a website. This means, they allow you to manage many other facets of your website without the need of being a developer or a tech savvy. For this reason, it's good for you to be familiar with the top 5 Content Management Systems in 2017.
At Website Depot, we understand the importance of these CMS. Not only for our own job, but also for our client's sake. As a Full – Service Digital Marketing Agency, we provide a customized service. This means we take the time to analyze what is the best option for each client. It'll depend on their target audience, the products and services they provide, among other details. Basing on our experience, we created this top 5 list.
WordPress
This CMS tops the list of the top 5 Content Management Systems in 2017. It's one of the most popular CMS. It serves thousands of users and websites, especially in the USA. The main reason is its flexibility of tools and a very intuitive, easy to use interface. WordPress offers incredibly useful native and third-party business add-ons. One of those add-ons is WooCommerce, their eCommerce platform that creates easy to navigate digital stores. WordPress offers content, document and project management, file distribution, SEO tools and project tracking.
Magento
Considered the best CMS for eCommerce, Magento is specially developed for online stores. They are known for serving very important clients, like Burger King, Nestle and Zumiez. Its basic platform is called Magento Community Edition. And it's a favorite for small businesses and those willing to build a webstore from scratch. It has a wide community of users who create extensions you can add on to your store. Magento is very useful for international sales, as it supports many different currencies and languages.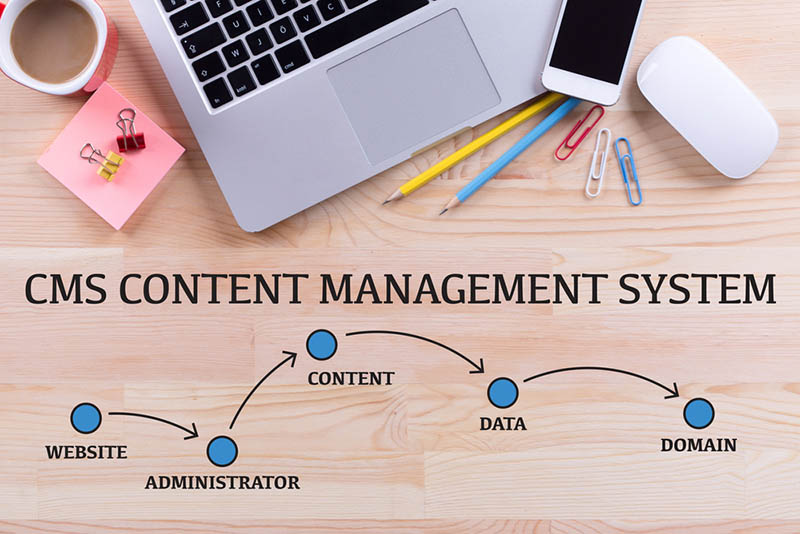 Drupal
As an open source CMS application, Drupal is considered among the top 5 Content Management Systems in 2017 for its SEO capabilities. This CMS has many tools and modules to create content relevant for specific target audiences. It's a good option for websites that manages a lot of pages or have too many users.
Joomla
Regardless the size of your website, this is the one of the best options if you own a small business. It's very easy to develop a website with this CMS. Joomla features many extensions and plug-ins, and has a high customization level. It's an open-source Content Management System. So it's recommended for expert web developers with coding experience instead of beginners.
eZ
As it names suggests, the last of our top 5 Content Management Systems in 2017 is quite easy to use. It's an open source content management system with drag-and drop capabilities. It also lets you do edits on the page itself. eZ features a very god sandbox that allows you to create, test and preview content before going live.
It's recommended to consult expert web developers when it comes to CMS. You can call us at Website Depot at 1 (888) 477-9540 and 1 (323) 912-1125 to clarify any doubts you may have. Our team can provide you exactly with the tools you need for your business.