Tips to Find a Reliable San Diego Web Design Agency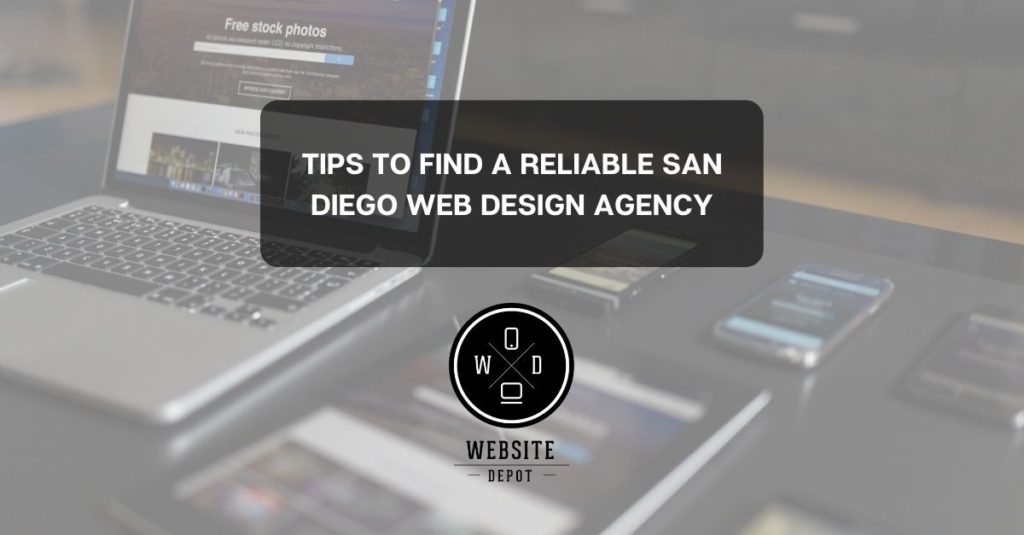 If you're looking for the right San Diego web design agency to work with, you'll be faced with a long list of options with no guarantee of the results you're looking for. It's pretty much like finding a needle in a haystack that's the size of a mountain. 
Obviously, you'd want to narrow down your search. And to do so, you will need to know what  you're looking for.
So we've taken it upon ourselves to provide you with some actionable tips to find a reliable agency. Hopefully, using these pointers, you'll be able to connect with an agency to establish a harmonious long-term business relationship with.
They Give Equal Value to Marketing
When you think of a web design agency, you're probably focused on the aesthetic aspect alone. And that's completely understandable. After all, the design is about the superficial aspect of digital marketing, and it does bear a lot of weight. 
However, a good web design agency also puts equal value on marketing. They know how to craft the right strategies to provide that much needed boost and in return, give you more exposure. 
Having impeccable web design without proper marketing is like building a nice mansion without electricity and plumbing. Sure, it will look visually pleasing, but it will all be pointless because it won't be functional. 
They Prioritize Mobile Responsiveness
Since smartphones took over the world, most of the world's population are now on mobile. Those who rely on laptops most likely do so because of work, but they will most likely leisurely surf the internet using their phones. 
You know you're working with a good agency if they give utmost importance to the site's mobile responsiveness. They know how valuable it is in terms of SEO and they make it a point to build a site that flows smoothly when accessed through mobile. 
They Have The Right Strategies For Conversion
Just like with marketing, a capable web design agency also knows the right strategies to convert clicks to leads. They know how to properly lay out a webpage, and draft effective calls to action. They also make sure that your page elements navigate smoothly to provide the best user experience possible. 
If the agency you're working with believes in the outdated approach of relying on aesthetics for conversion, you may be in for a rough time. In this case, you may want to consider working with another company. 
They've Worked With Companies From Different Industries
Getting to work with companies from different industries indicates versatility. It means the web design agency will provide you with a unique approach that's tailored to your needs. And should you choose to rebrand, they can also give you a fresh look. 
In this day and age of digital technology, you're up against thousands of other endeavors like yours in your chosen industry. And if a web design agency follows a more multifaceted approach, you have better chances of standing out from the rest. 
A Creditable San Diego Web Design Agency You Can Work With
For San Diego-based businesses in search of a design agency, look no further than Website Depot. Apart from web design, we offer a variety of other services like web development, and digital marketing services like Google Ads, online reputation management, and local SEO. 
If you need more information, visit our website or call us at (888) 477-9540.