Have you been looking for a way to connect to more of your potential customers than ever before? Do you want to generate more interest in your business while spreading your message as well as your goods and services? That's just some of what you can do with TikTok. Our TikTok marketing agency in Los Angeles has helped so many businesses to thrive on the platform, producing the kinds of videos that drive results.
We have everything you need to be able to succeed with TikTok. With years of experience with clients in so many fields, from law to addiction treatment, we know how to help your business grow. We also have our own studio, so we can shoot videos, photos, and edit them on a tight schedule. Our prestigious roster of models, influencers, and the rest of our crew can customize TikTok videos for your business.
What Can a TikTok Marketing Agency Do For You?
Our agency can handle every single step of the TikTok marketing process. For so many of our TikTok marketing clients, the first step is to devise a campaign strategy. TikTok is different from many of the other platforms. Many come to TikTok to discover something new, to be inspired, to be entertained. Thus, marketing content has to be created in a unique, specific, and entertaining way.
Once we've devised your strategy, then we put it into place. We film the videos, edit them, and always make sure that the client has the final say. From there, we schedule the videos strategically. That's really just the beginning. Then, we measure and track how everything's doing, so we can see what's succeeding and what can be improved. Optimization is key, to ensure that our clients get the maximum ROI from their TikTok marketing campaign.
Why Marketing Videos on Tiktok?
Simply put, because TikTok is so popular. As of this writing, TikTok has been downloaded more than 2.6 billion times. Roughly one billion people use the app every month and the average user opens it around eight times a day. Despite that, when a user opens the app, they tend to keep it open, as TikTok has more "average seconds spent in-app per times opened" than any of the other platforms. So, no matter who your customers are or what they're interested in, the odds are that there's a community of them on TikTok.
Beyond that, your company invariably has potential customers, clients, and the like, who can best be reached through TikTok. To better reach them, TikTok can be utilized to target the users you want to target with real precision. Additionally, the people behind TikTok want it to be the premier digital marketing platform, as they already have a fruitful partnership with Shopify. TikTok isn't the marketing of the future; it's the marketing of the present.
Is Tiktok Only For Gen-Z Users?
Absolutely not. Yes, there are plenty of younger people on TikTok. Statistics show that somewhere around 47% of TikTok users are between the ages of 10 and 29. You will note, of course, that is less than 50%. Indeed, the majority of TikTok users are actually aged 30 and older. According to Statista, 21.7% are between the ages of 30 and 39, 20.3% are between 40 and 49, and 11% are older than 50.
With so many users on TikTok, within those percentages are massive numbers of people. That's why we aren't exaggerating when we say that every company, in every industry, really does have potential customers and clients on TikTok.
TikTok Vs. Major Social Media Platforms
As TikTok is newer, it's not as saturated as Facebook and Instagram are. Even with the best, most targeted marketing, it isn't always easy to reach your targets with older social media platforms. For one, as they're so established, it costs money to be able to target with real precision. 
TikTok has plenty of people on it, yes. But, TikTok also makes it much, much easier to go "viral," to be in front of many people all at once. We know how to utilize the TikTok algorithm to be able to put your company in front of the people who will be interested in it.
Types of TikTok Videos for Business
TikTok is a platform that lends itself to unlimited creativity. There are multiple types of videos that have proven to be the most effective.
Videos Created By Our Team and Yours: these videos will show your business how you want it to be seen, providing a kind of authenticity and relatability that so many other forms of engagement lack. 
Content Generated by Users: whether it's by your customers, clients, investors, fans, or others, these videos are created by those interested in your company. We can find these and help push them to the forefront. 
Ads: TikTok now has a dedicated advertising platform called "TikTok for Business." Through this, we can make it possible to potentially get you into "TopView," so as to be one of the ads that users see when they initially open the app, or even in "Infeed Videos." The latter are ads that come in between videos from users.
Influencer-Created Content: with our team of influencers, we can help to grow your company's reach further than ever before.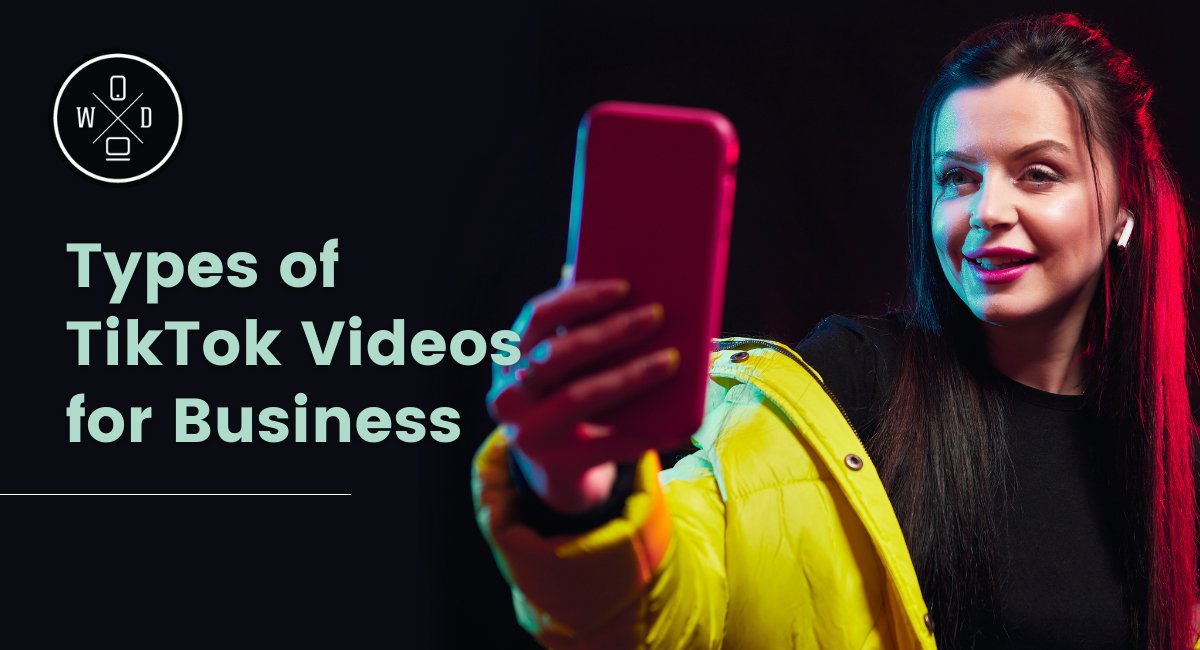 Team Up With a TikTok Marketing Agency for Success!
TikTok is a short-form video platform, TikTok is one of the biggest apps in the world (while still growing), but for your business, what TikTok can be is an opportunity. TikTok is an opportunity to grow your business not just bigger, but grow it in a better way. Our TikTok marketing agency can help. For a free consultation with our TikTok experts, call us at (888) 477-9540.