The Importance of Google My Business for Local SEO in Los Angeles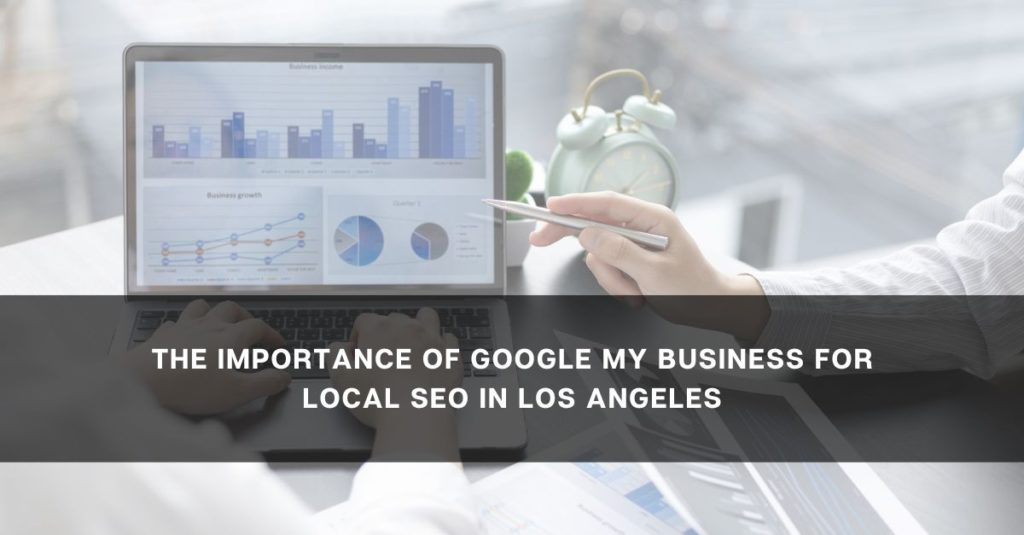 In the bustling, diverse metropolis of Los Angeles, local businesses face fierce competition for the attention of residents and tourists alike. To stand out in this crowded market, mastering local SEO (Search Engine Optimization) is essential. At the heart of effective local Search Engine Optimization Los Angeles lies an often-underestimated tool: Google My Business (GMB). In this article, we'll explore why GMB is of paramount importance for local SEO in the City of Angels.
GMB: Your Digital Storefront on Google
Think of Google My Business as your digital storefront on Google's search results pages. When someone searches for a local business in Los Angeles, a well-optimized GMB listing can be the first thing they see. This listing provides essential information about your business, such as your address, phone number, website, hours of operation, and even photos. Ensuring this information is accurate and up to date is crucial for attracting local customers.
Local Pack Dominance
In local SEO, the coveted "Local Pack" is the prime real estate on Google's search results. It's the section that displays the top three local businesses related to a user's query. To earn a spot in the Local Pack, you need an optimized GMB listing. Google evaluates the relevance, proximity, and prominence of businesses when determining which ones to display. A well-maintained GMB profile significantly boosts your chances of appearing here, increasing your visibility to potential customers in Los Angeles.
Reviews: Building Trust and Credibility
Reviews are integral to your GMB listing. Los Angeles consumers are discerning, and they rely on reviews to make informed decisions. Positive reviews not only build trust but also contribute to your overall SEO ranking. Encourage satisfied customers to leave reviews, respond promptly to all reviews (both positive and negative), and showcase your commitment to exceptional service. High ratings and positive feedback can set you apart in Los Angeles' competitive market.
Photos: Showcasing Your Business
A picture is worth a thousand words, and in the visually-driven culture of Los Angeles, photos on your GMB listing matter. Share high-quality images that showcase your business, products, services and the vibrant spirit of LA. Regularly updating your photos keeps your GMB profile fresh and engaging, enticing potential customers to visit your establishment.
Posts: Sharing Timely Updates
GMB allows you to create posts, similar to social media updates. Use this feature to share news, promotions, events, and other timely information about your business. These posts can capture the attention of users searching for businesses like yours in Los Angeles. Timely and relevant posts can help boost your GMB profile's visibility.
Insights: Data-Driven Decision Making
GMB provides valuable insights into how users find and interact with your listing. You can see how many people viewed your listing, the search queries that led them to your business, and the actions they took (such as visiting your website or requesting directions). These insights are invaluable for refining your local Search Engine Optimization in Los Angeles strategy and tailoring your offerings to the preferences of Los Angeles consumers.
Mobile Accessibility: Catering to On-the-Go Consumers
In a city as dynamic as Los Angeles, many searches happen on mobile devices. GMB is mobile-friendly, ensuring that users on smartphones and tablets can easily access the information they need to find and contact your business. Mobile accessibility is a crucial factor in local SEO, especially when catering to the on-the-go lifestyle of Los Angeles residents.

Structured Data Markup: Enhanced Search Results
By including structured data markup on your GMB listing, you can provide search engines with more detailed information about your business. This can lead to enhanced search results, known as "rich snippets." For example, your GMB listing might display additional information like product prices, event details, and review ratings directly in search results, making your business even more appealing to potential customers.
In the fiercely competitive landscape of Los Angeles, where local businesses strive to capture the attention of residents and tourists, Google My Business is an indispensable tool for local SEO. It not only helps your business stand out in search results but also builds trust and credibility through reviews and visual content. GMB's mobile accessibility and data-driven insights are tailored to the dynamic lifestyle of Los Angeles consumers. Embrace the power of Google My Business, and with the right optimization, watch your local Search Engine Optimization Los Angeles ranking and online visibility soar in the City of Angels. Trust Website Depot to help you unlock the full potential of GMB for your business in Los Angeles.