The Benefits of Responsive Website Design in Los Angeles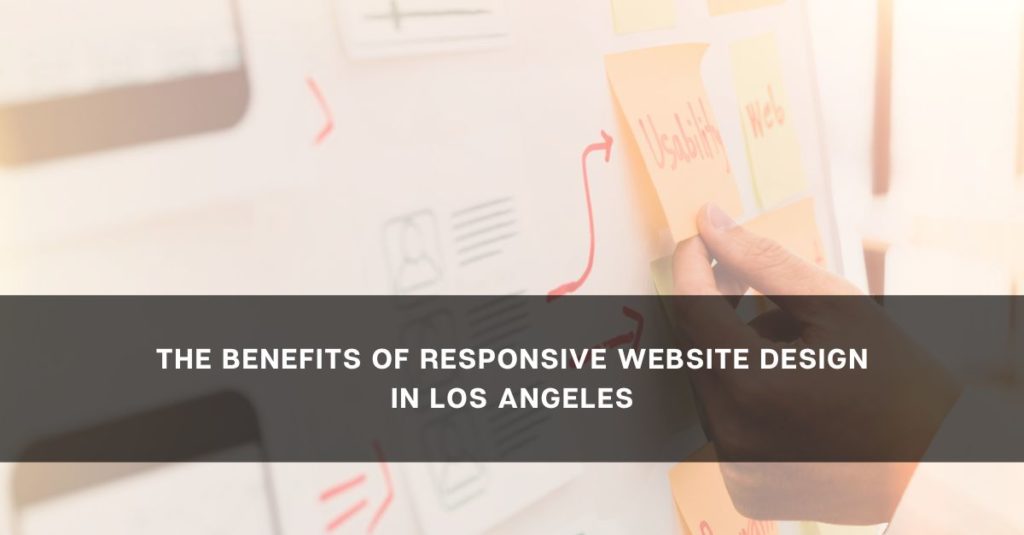 Having a functional and attractive website is a must in today's digital age. More and more users are accessing websites on mobile devices, making responsive website design a necessity for brands looking to succeed online. So, what are the benefits of responsive website design in Los Angeles, and how can you start? 
What is Responsive Website Design?
First, let's start with the basics—what is responsive website design?
It's an approach to website design focusing on developing adaptable pages for any screen size or device. This means if a user is accessing your site from a desktop, tablet, or smartphone, they will be able to access it with ease. 
Benefits of Responsive Website Design
Improved User Experience
One of the main advantages of responsive websites is an improved user experience. These sites are easy to navigate and interact with, regardless if someone is using a desktop browser, smartphone, or tablet. Users are more likely to stay on accessible websites for longer periods and engage with the content. This can lead to increased conversions, sales, and a broader audience. 
Higher Search Engine Rankings
Search engines, like Google and Bing, prioritize websites optimized for mobile devices. With responsive strategies, you're more likely to rank higher in search queries, which can lead to more traffic and visibility for your business.
In addition, a responsive website can help to improve your website's overall SEO (search engine optimization) strategy, making it easier for users to find your website in the first place.
Increased Conversion Rates
Providing users with an optimal viewing and browsing experience can help you increase your conversion rates. Users stay on pages for longer, allowing you to develop more engaging and persuasive content. Methods to increase conversions can range from filling out contact forms, signing up for an email list, or making a purchase. 
Cost-Effective Solution
Improving your online presence is a cost-effective solution for developing your brand. Responsive website designs allow you to create a single source that's accessible across all devices. This saves you time and money in the long run, allowing you to maintain and update one website rather than multiple channels. 
Competitive Advantage
Los Angeles is a highly competitive market, with many businesses vying for the attention of consumers. By implementing a responsive website design, you can gain a competitive advantage over businesses that do not have mobile-friendly websites. This can help you to stand out in a crowded market and attract more customers to your business.

Get Professional
Website Design in Los Angeles
Today
Digital marketing is challenging to navigate if you don't have experience. You can spend hours learning techniques and strategies without improving your circumstances. That's why your company needs to utilize one of our professional marketing strategies. 
Our veteran staff of SEO experts is here to guide you through the process and take the load off your shoulders, allowing you to focus on changing lives. Contact us today to begin a strategy consultation. Speak today with one of our experts. Whether you're looking for social media marketing, Google advertisements, or keyword adjustments, we're here to help.