Teletherapy – Maintaining Therapy Sessions in the Age of COVID-19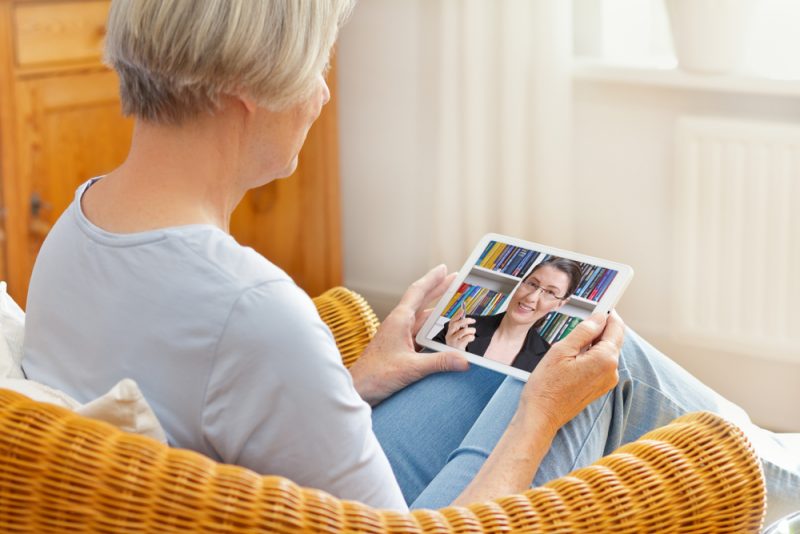 We are all currently being forced to make changes to our daily lifestyles. The ongoing outbreak of COVID-19 is changing the way we interact with each other for an indeterminate period of time. This affects all sorts of gatherings, from brunch with friends to vital meetings with healthcare professionals. This means that therapy of all sorts, be it in a mental health, speech, or occupational capacity, has to adapt to this temporary new normal. At times like these, teletherapy becomes a crucial tool for professionals. It will allow for them to be able to help their patients throughout this crises.
What is Teletherapy?
Like the name implies, teletherapy is the online practice of therapy, be it speech, occupational, or mental health therapy, through live video conferencing. Teletherapy is essentially identical to regular therapy with the main difference being the lack of physical presence. After all, the most important aspect of any sort of therapy is the interaction between the therapist and the patient. During a teletherapy session, the two parties are easily able to see, hear, and hence communicate with each other through the use of headsets, webcams, and a live synchronous feed. Tools like Skype, FaceTime, or Zoom allow for this teleconferencing to take place in smooth and convenient ways.
The Efficiency of Teletherapy
For a lot of people, this might seem like a foreign concept or something that doesn't seem like it would work. However, the principles of teletherapy are employed in a lot of different ways on a daily basis. Suicide hotlines, for example, are manned by counselors that will address and work through callers' crises and situations through the phone. Additionally, teletherapy has been there to help those unable to physically visit the treating professional's location. Now, our everyday logistics have changed due to the current coronavirus outbreak. The demand of teletherapy on the part of the general public has grown. Many mental health and therapy professionals have had to pivot towards providing long-distance counseling.
The Benefits of Digital Therapy
Although it might initially seem like an inconvenient way to carry out therapy, teletherapy can help a lot of people. By bringing the session to the comfort of their own home, they can ease the patient into a more pleasant and known environment for them. That is not to mention the current limitations brought forth by the coronavirus outbreak. It is more important than ever to remain at home and avoid constant contact with other people. Therapists, along with other health professionals, are in constant exposure to rotating patients. This makes them prone to contracting and further spreading the virus. Teletherapy protects the therapists and their patients from being infected.
Start Implementing Teletherapy Today
If you understand how teletherapy can keep your practice going but are unsure about how to properly implement it and transfer your business online, you can seek out help. Digital agencies are there to help you properly transition into this current age of quarantine and social distancing. Here at Website Depot, for example, we are providing businesses with the right tools to survive through these uncertain times.