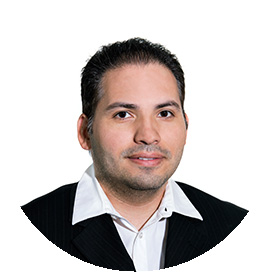 Edwin Quijada is one of our Senior Developer and SEO assistant. He has been in the company since 2015. Edwin Quijada is very hard working employee who is always available to complete a task. He also likes to take initiative to solve any issue in the office.
Edwin is a fast learner. He learned some basic SEO tasks such optimizing page and other stuff in his first three month fast. He also started creating websites on WordPress platform. He learned how to use our WordPress framework fast. Edwin's web design and programming skills improved very fast creating nice looking websites for our clients.
Edwin Quijada graduated from California State University Dominguez Hills in 2010 and got a bachelor in Computer Science. Edwin Quijada is very dedicated employee who is always learning new stuff and improving his skills to take new challenges and reach new goals.
Title: Web Developer