Social Media and SEO: The Things You Need to Know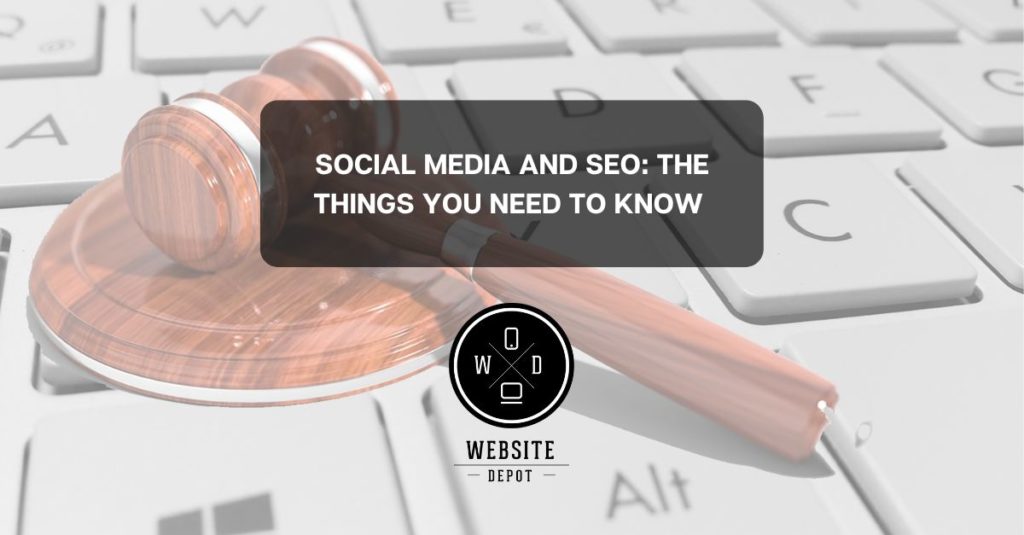 Social media and SEO are two different ways to promote your website. Some law firm SEO experts said that social signals impact SEO; others don't think it works that way. The main thing to consider here is that social media does affect your SEO. But it does so INDIRECTLY. 
Law Firm SEO Expert
Explains the Facts About Social Media and SEO
Social Media Drives Traffic to Your Law Firm Site
It depends on how you promote your site on your social media channels. But remember that traffic is a major ranking factor. The more traffic your social media sends to your site, the more visibility you get. 
Social Media Profiles Ranking 
Your social media profiles can appear in search engine results. They may appear on the first page. By optimizing your social media profiles, you can increase your search engine visibility, thereby, driving more traffic to your site. 
Social Media Content Reach 
No matter how great your content is, if no one reads it, then it is for naught. But if you promote your content on social media, you are guaranteed a wider reach. People discover your content on search engines when they are looking for a certain term. 
However, when you promote it on social media, people who did not know they needed your content would see it. Make sure that you make your content popular to get more social media shares. 
As you improve your content reach, it can translate to higher quality traffic. When you get a high share number, the post may have a featured snippet for the search term. You may also experiment with using the help of an influencer to share your content. 
Social Media and Your Local SEO 
Your business name, address, and phone number have a vital role in your local search rankings. By maintaining consistent NAP information across all websites, Google will consider your site to be more credible. It can also boost your rankings in local search results. You can also geo-tag your posts or Stories. This is another way to gain more visibility if you want to reach your local audience. 
Social Media and YouTube 
Google owns YouTube. Thus, it only makes sense to have YouTube videos promoting your site. Videos on this platform get prominent rankings in SERPs. If your videos are the most popular according to certain searches, they will appear on the search results page. 
SEO Expert and Social Media 
Social media does play a vital role in your SEO strategy. It does not directly affect your rankings. But it works by bringing your brand to your audience. When you consult with our law firm SEO expert, you will also obtain advice on the many ways to promote your content on social media.
Experts and Specialists in Driving Traffic
At Website Depot, we have a team of law firm SEO experts and social media specialists who will guarantee your law firm will gain better visibility today and beyond. Talk to us here: (888) 477-9540.