Social Media Advertising: Maximizing Impact with a Digital Marketing Agency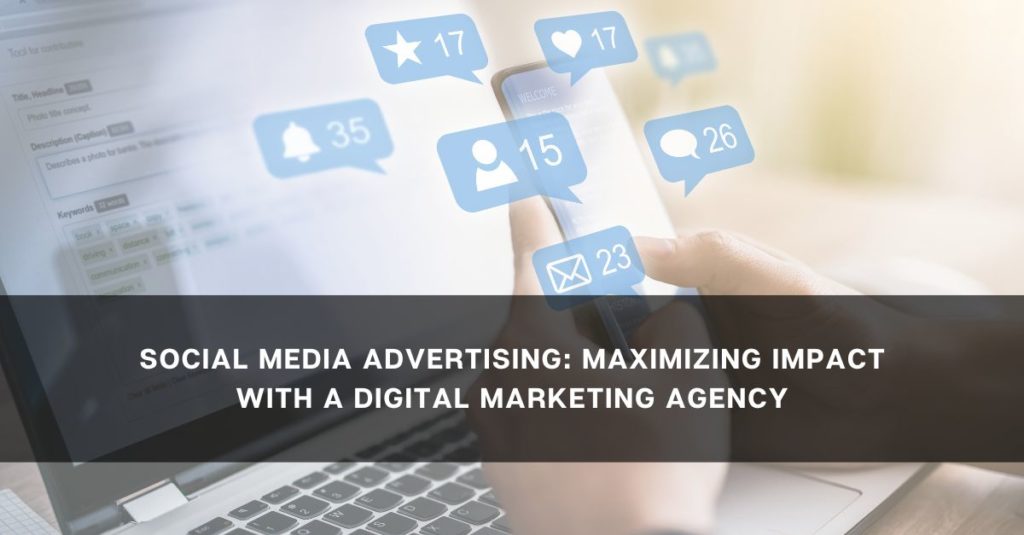 The Power of Social Media Advertising
In today's digital landscape, social media is the epicenter of online interaction, and advertising on these platforms offers a wealth of opportunities. This article explores how partnering with a digital marketing agency can elevate your social media advertising game, ensuring you maximize your impact in the highly competitive social sphere.
The Social Media Advertising Landscape
Before diving into the role of digital marketing agencies, it's crucial to understand the current social media advertising landscape. We'll provide an overview of the major platforms, their audience demographics, and the advertising options available.
The Expertise of a Digital Marketing Agency
Digital marketing agencies bring a wealth of expertise to the table. We'll discuss how their knowledge of social media algorithms, audience targeting, and ad optimization can help you craft effective and engaging social media campaigns.
Tailored Strategies for Your Brand
One size doesn't fit all in social media advertising. We'll explore how digital marketing agencies tailor their strategies to align with your brand's goals, ensuring that your campaigns are unique and impactful.
Ad Creatives that Convert
Creating compelling ad creatives is an art form. We'll delve into how digital marketing agencies leverage graphic design, copywriting, and storytelling to craft ads that capture attention and drive conversions.
Audience Targeting Precision
Social media advertising success hinges on targeting the right audience. We'll explain how agencies use data-driven insights to pinpoint your ideal customer base, ensuring your ads reach the people who matter most.
Ad Spend Optimization
Budget allocation is a critical aspect of social media advertising. We'll discuss how digital marketing agencies help you optimize your ad spend, ensuring that every dollar you invest delivers the maximum return on investment (ROI).
Measuring Success: ROI and Analytics
Effective social media advertising requires constant monitoring and adjustments. We'll explore how agencies use analytics and key performance indicators (KPIs) to measure the success of their campaigns and make data-driven improvements.
Staying Ahead of Trends
Social media trends evolve rapidly. We'll highlight how digital marketing agencies stay on top of emerging trends, ensuring that your campaigns remain fresh, relevant, and aligned with the latest developments.
A Multichannel Approach
Social media advertising isn't limited to a single platform. We'll discuss how agencies develop multichannel strategies, allowing you to reach your audience where they are, whether it's on Facebook, Instagram, Twitter, LinkedIn, or other platforms.
Crisis Management and Reputation
In the fast-paced world of social media, crises can arise quickly. We'll explain how digital marketing agencies have strategies in place to manage and mitigate potential PR crises, protecting your brand's reputation.
Scaling Your Success
As your business grows, your social media advertising needs evolve. We'll showcase how digital marketing agencies have the flexibility and scalability to accommodate your expanding needs and reach new horizons.
Case Studies: Real-World Success
Real-world success stories speak volumes. We'll present case studies of businesses that have achieved remarkable results through social media advertising with the guidance and expertise of digital marketing agencies.

Elevate Your Social Media Advertising
In the digital era, social media advertising is non-negotiable for businesses aiming to thrive online. A digital marketing agency can be your trusted partner in navigating the complex social media landscape, ensuring your brand's message reaches and resonates with your target audience.