Silicon Beach Growing Each Month in Los Angeles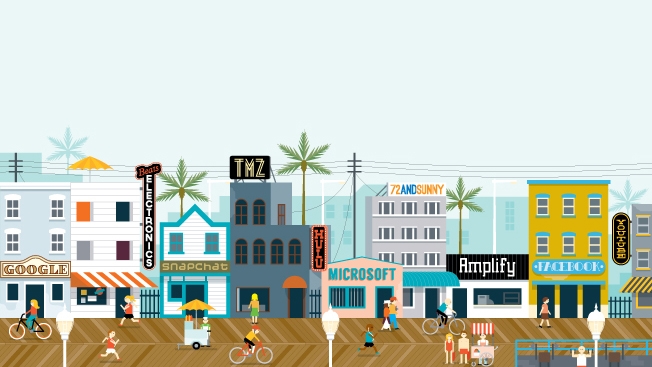 Before, techies flock to Silicon Valley to put up their business and build their homes. These days, however, engineers, entrepreneurs, and techies are going to a better place where they can't just web surf, but they can also wave surf. That place is known as Silicon Beach and it's growing each month in Los Angeles.
Silicon Valley has been the center for tech and startups, even though these companies can be built anywhere else. But investors are slowly duplicating the formula that turned Silicon Valley to become what it is today and implement it to Silicon Beach.
Bursting with Tech
Compared with other metro regions in the US, Los Angeles has more numbers of people employed in some high-tech jobs. These high-tech jobs are diverse ranging from film production to app development to editing.
Housing prices here are much lower than those in Silicon Valley. In Silicon Beach, it's more affordable to live and work here. There's a variety of life with amazing beaches, great hiking sites, and wonderful culture. Plus, the sun is always shining here.

$333 million raised
In the second quarter of 2015, Los Angeles startups were able to raise more than $333 million in capital and half of that capital came from startups in Santa Monica, which is the center of the Silicon Beach community.
Clearly, the community is growing and it's a place to find burgeoning tech startup talents.
Another reason entrepreneurs are heading to this place is that it's close to Hollywood. While Silicon Valley is more concerned of technology, Silicon Beach focuses on entertainment. However, the technology sectors in this region are diverse.
In Silicon Beach, you can find the best sunset that's ideal for romantics. While finding some ideas for your projects, you can walk along the beach at dusk. Or you can simply go to the beach and watch the ferries wheel on the pier.
The community is surely growing. Because of the many startup talents that you can find here, it's easy to bump into any of the company's CEO here who's taking a walk to the café or paddling out to a wave.
Will it come close to match the prowess of Silicon Valley?
It may or it may not. Silicon Valley is still the preferred location of most tech companies. There's something in there that can't be reproduced anywhere else. Nevertheless, the growing numbers of people flocking to this region is an indication that the community may have the ability to topple Silicon Valley.
Websites Depot is a web design, development and graphic company located in Silverlake.