Should You Optimize SEO Services For Non-Google Search Engines?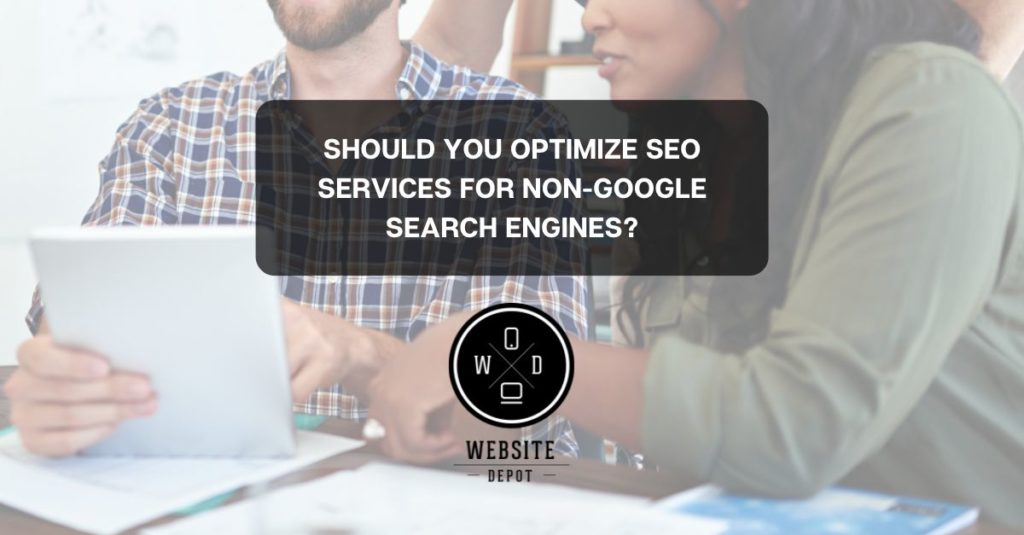 Each day there are billions upon billions of internet searches. However, one thing remains true; Google receives the brunt of all internet searches. In fact, Google gets over 3.5 billion searches per day! But with other search engines and competitors, you may start to wonder: should my business be optimizing SEO Services for non-google search engines?
What Other Search Engines Are There?
Besides Google, there are a plethora of search engines. You've probably heard of Bing and Yahoo! But there are new names in the search engine game like DuckDuckGo. So, why should you care?
DuckDuckGo Surpasses 100 Billion Searches
DuckDuckGo has recently surpassed 100 billion all-time searches. DuckDuckGo is a privacy-focused search engine, meaning they aren't tracking your data. More and more individuals are concerned with their privacy and using platforms that cater to their needs.
Should You Optimize For DuckDuckGo?
Although this new search engine has recently hit a milestone, it's still nowhere near the likes of Google. However, search engines revolving around privacy are becoming increasingly popular. In fact, Apple and Google have blocked third-party cookies from tracking customers. DuckDuckGo may not be the next Google. However, this search engine may reach the likes of other companies such as Bing and Yahoo! So, what does this mean for a business owner?
Don't Optimize For Non-Google Search Engines Just Yet…
We don't recommend optimizing your website and keywords for non-Google search engines just yet. Various search engines are gaining popularity, but they are still niche and in the early stages of development. For now, it's better for brands and companies to focus their attention on Google, the largest search engine.
It Only Takes A Few Months To Drive Traffic
Results take time and effort. SEO is no exception to this rule. Results from agencies can take anywhere from three months to nine months. At website depot, we require a minimum of a six-month contract to ensure our clients see the best results possible. Now here's the question, would you rather spend that time with someone from your own backyard or a complete stranger thousands of miles away?
Optimize Your Site For The World's Largest Search Engine, Today!
In the end, one of the main reasons to come to us for your digital marketing is that SEO is just one of the services that we offer. Indeed, SEO is included with our full-service digital marketing. However, even the best package can be that much more effective when paired with managed PPC advertising, web design, content marketing, social media marketing, online reputation management, podcasts, video marketing, and so much more. For a free consultation with our digital marketing about how our SEO packages can help you, call us at (888) 477-9540.