Should I Hire a Web Design Agency in Los Angeles?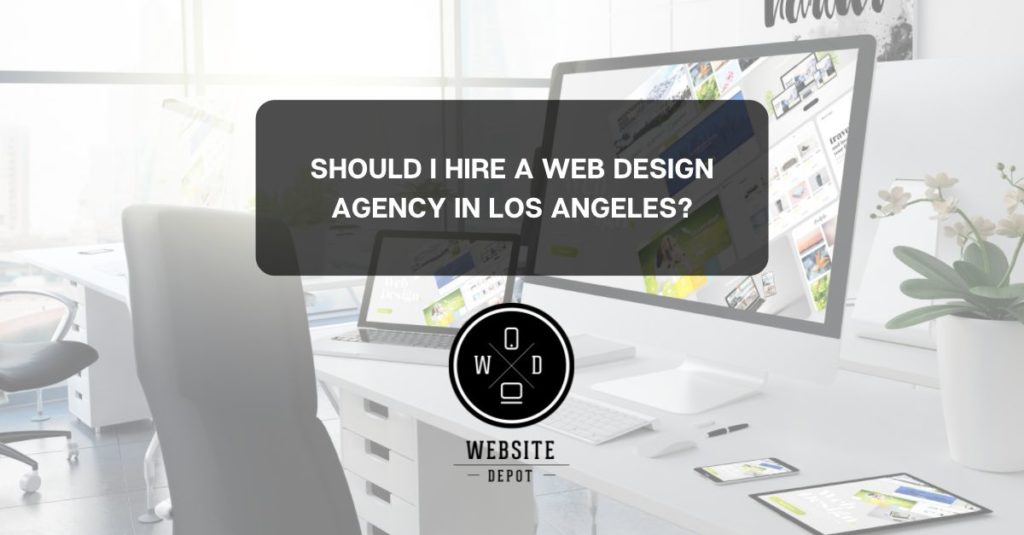 Every web design agency in Los Angeles will have a lot to offer in terms of bolstering a company's online presence. After all, web design is an integral part of digital marketing, and it would be beneficial to hire a team of experts to take on this rather complex task.
Now, if you're just getting your company off the ground, this added expense is probably not what you want to deal with at the moment. But the question is, do the benefits of hiring one outweigh the drawbacks?
This is an important question that every digital enterprise would ask at some point, and this article should help provide an answer.
A 'DIY Website' and its Drawbacks
In this day and age, it is important to have a company website. How extensive it is and the features it will include will depend on what you want people to see and know. As an example, a stand-up comedian's official website will likely be vastly different from a news and features website about cars.
This is why many people resort to building their own online portals through building tools like WordPress or Wix. The problem here is that choosing this option also puts your reputation at risk, given the stark contrast between a DIY site and one that's professionally made. The site you built from scratch – regardless of how much effort you put in – will likely have obvious similarities with other websites, which could hurt your reputation.
DIY websites will also have their limitations, and accessing the extra features would mean added costs. Again, if you're a company that's just starting out, this is an expense you'd rather not have.
Why You Should Hire a Web Design Agency
Now, let's get to the main question. If you're wondering whether or not you should hire a web design agency, this should help end those questions.
Deeper, more extensive knowledge
Web design agencies aren't just about making your website look aesthetically pleasing. They will also take care of other important services like social media marketing, inbound marketing, and even SEO. These are important facets of digital marketing that you may neglect if you do your web design on your own.
Working with an entire team of experts
When you work with an agency, you don't only have a designer to collaborate with. You also have other experts to work with, including user experience professionals, digital strategists, and e-commerce experts. That definitely beats taking care of it on your own or hiring a dedicated employee to tackle all of it, which is a daunting task to do.
Professionalism
When you're dealing with a web design agency, you can expect to be treated with utmost professionalism. Many of these reputable companies have a proven track record of success, and that's how you know that you're working with a legitimate entity. Their main goal is to keep clients satisfied, and more often than not, they do a great job at it.
A Trusted Web Design Service Provider in Los Angeles
If you're a company looking for an agency that provides excellent web design services, we at Website Depot can get the job done. Whether you need a Shopify store or a WordPress site from scratch, we've got you covered. We also offer other services like online reputation management, Google Ads, and social media marketing, to name a few. For inquiries, visit our website or call us at (888) 477-9540.