Sustaining a Presentable Image

Website Depot offers businesses, institutions and individuals effective, affordable and precisely-targeted online reputation management campaigns that will preserve and promote credibility and trust with those who come in contact with you.
Money can come quickly, but a brand or individual's reputation can take many years to build up. After all, it was Warren Buffet who said:
"If you lose money for the firm I will be understanding.
If you lose reputation I will be ruthless."
-Warren Buffet
Adversity towards maintaining a stellar reputation can come in many forms.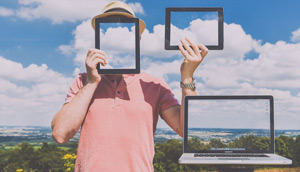 Be assured, that kinks and wrinkles in your online reputation – especially in search terms and news articles can have a real effect on your bottom line. Adversity towards maintaining a stellar reputation can come in many form – perhaps through a bad article, published arrest records, smear campaigns from the competition, among many, many other things. Those who search for your name, company or business profile may stumble across that could make them think twice about doing business with you.
We've dealt with individuals who have not been able to get a job because of their Google search results. Further, we've been approached by heads of corporations and public institutions that lose their leverage on big deals because of unfavorable, inflammatory, or flat-out falsified information out on the web. We understand that each situation is unique and needs individual attention.
Website Depot has the Online Reputation Management Solutions for you or your organization– with effective defensive campaigns that can be tailor-crafted to deal with specific challenges and on a deadline.
We will help you control:
Unwanted Articles
Intimate Private Information
Hostile Advertising
Inaccurate, Misleading, or Falsified Information About You And Your Company
Define Your Control Points– We'll Create a Custom Strategy With You!
Online Reputation Management Process
Identifying Problem Areas
First and foremost, we guarantee all of our clients and consultees will be treated with 100% confidentiality and respect.  It's important to establish this with the people we work with so we can work together to reclaim their name online.
Analyzing What Needs To Be Done
As Search Engine Optimization Experts, we have access to all of the tools to clearly determine what we're up against.  For example, an article about a scandal involving one of our clients published in the New York Times is going to have much more clout than say an article on a small-town newspaper's website, or even a fake news site.
Agreement with our Clients
We'll draft your diagnosis of what needs to be done on paper as well as give you an honest estimate on time and price.  Our agreements can be adjusted according to your requirements.  For example, fees can be spread out over time with longer deadlines.  Short deadlines may require intensive work to get your desired results.  We'll be straightforward with you on what to expect.
Creation of New Online Representations of Our Clients
For cleaning out bad search results, we'll need to employ the use of multiple online properties, or ages.   If we outrank all bad search results with one site or page, bad content will simply show up below it.  Therefore, we create new profiles, listings, sites and work on boosting each of them over that which is undesirable.  Our work can be customized to provide for a page two push, page three push, and beyond.
Taking out the Trash
In some cases, if the content is libelous, misleading or untruthful, and attempts to describe you in such a fashion, our team of experts know the avenues towards getting this information removed from the web. In some qualified cases, we can employ the services of an attorney (at an additional cost) to draft cease and desist letters for irresponsibly or unethically posted information.
Constant Feedback and Reporting
We'll provide you with monthly reports on how the work is going, and the progress we've made.  You'll be able to easily verify what undesirable content has been outranked or deleted.  Our team is always available to report on the progress of your ORM campaign.
Optional Ongoing Monitoring and Maintenance
After your goals are achieved, we make ourselves available for the monitoring and upkeep of your website and all other.  Although we can bury unwanted information– it's not impossible that new unwanted content may reappear.  This does require ongoing online reputation management, and it's strongly advised it gets tended to right away.
Nonetheless, nothing comes with perfection and thus traditional online marketing can't magically undo all the woes of a business.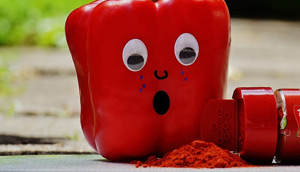 This is the reason why you could use the services of an online reputation management company. For those serious about the growth and standing of their business, reputation management a basic requirement if you want to market your business appropriately in the online forum.
To begin with, simple aspects such as the general appearance of your website and the content in it have a significant stake on your reputation. It is not only when you have been hit by a scandal or controversy that you need to manage your online reputation. You always have to make sure that everything is working to your advantage at all times and that is our core mandate at Website Depot.
We have experts who are not only great at online reputation management but also have experience of dealing with large corporations as well as small businesses. Our people will guide you through ensuring that every step is taken keenly and with all necessary precautions taken. What we do is to offer all kinds of online assistance helping you manage your social media as well as other marketing strategies such as email marketing and PPC management. We especially pay close attention to all of the measurable variables to ensure that your business will always be in good standing with the public, especially your core client base.
With today' evolving world, many people would like to be cautious and a simple thing such as one negative article or complaint would have very negative effects on your business.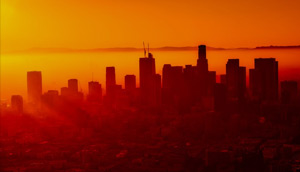 It is thus important to keep all these in check and that is what we do for you. The traffic to your website might also be another key thing in determining the performance of your business. You can be able to monitor the performance of your website by viewing what the customers are looking for and being able to optimize on that front. All these factors contribute to you having a successful marketing strategy and thus increasing the profits that you will make in your business. Our team of experts is well equipped for this kind of job and you can be sure to have a flawless online reputation when you let us work for you.
Website Depot, based in Los Angeles, staffs an array of bright and proficient professionals in the field of online reputation management. We use all tools at our disposal to measure the performance of your name, website and also what others say about you. Tools such as Naymz, Technorati and Trackur are valuable, However, you also need to have adequate knowledge and experience to use such tools. If you can use them effectively, then it is always better to employ the services of professionals
---
Ready to work on your Online Reputation Management with Website Depot?