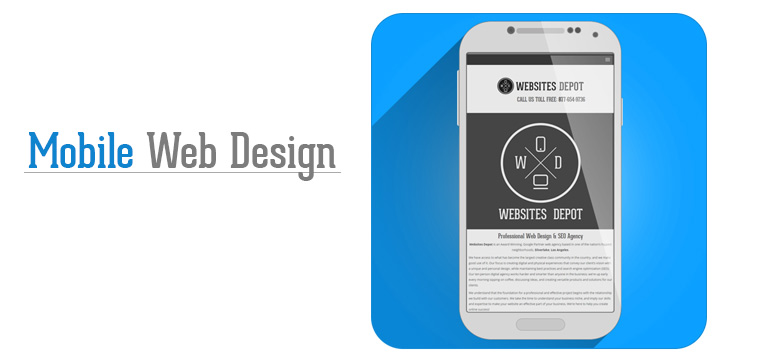 Many case studies have been done on the effect of having a responsive website that has been optimized for use on mobile devices. By now it goes without saying that every business needs a mobile friendly website. Failure to which, it will only be getting a fraction of the traffic and ultimately conversions that it should get.
Most people use their smartphones or tablets on social media. It goes without saying that most of the product recommendations are usually done on social media. The moment a prospective client clicks on a link to your website and finds a terribly designed site, you can be sure that this will be the end of the story for this client. This is regardless of how good your product or service is.
Users won't save the link and wait till they get to a desktop so that they can view what you have on offer. In most cases, if you can't get it across the first time, that' will be the only chance you get. Failure to do this effectively will lead to poor conversions and poor use of your advertising dollars.
Now that we all agree that you need a mobile website, let's take a look at why you need to use the services of Websites Deport for your mobile web design needs.
We know many ways of delivering the content to mobile devices. We will find one that works for you and your audience.
From our experience in the field, we have thousands of practical tips and real life examples of what you should and what you should not do in your quest to have a website that works well on mobile devices.
Your needs are our number one priority. The first step in our service delivery will be to fully understand what you are looking for. With that, we'll know how best to use our expertise to meet your requirements. If we have a better recommendation, we will run it by you and if you like it, we will include it in your mobile website.
We give our services with very competitive prices. In additions to ensuring that we give effective services that will be able to help your business grow, we also do a long way to ensure that our prices remain affordable and competitive.
Search Engine Optimization. In addition to ensuring that your site appeals to your visitors, we will also go the extra mile to ensure that you rank well in all the top search engines. This way, you will be in a position to take advantage of this organic search traffic to improve your business.
Never again suffer losses because of having a poorly designed website. Come to Website Deport and leave with a website that you will be proud of. We have served thousands of websites across many niches hence you can be sure that we know what we are doing.
If you have any question of concern regarding the services available from Websites Deport, feel free to contact us using our contact form or the live chat feature and we will give you all the answers that you need. If you need a quote for your website, let us know and you'll get it in no time. This is the place to be for all your website's design, development and marketing needs.