SEO Services Los Angeles: What Services Are Right for You?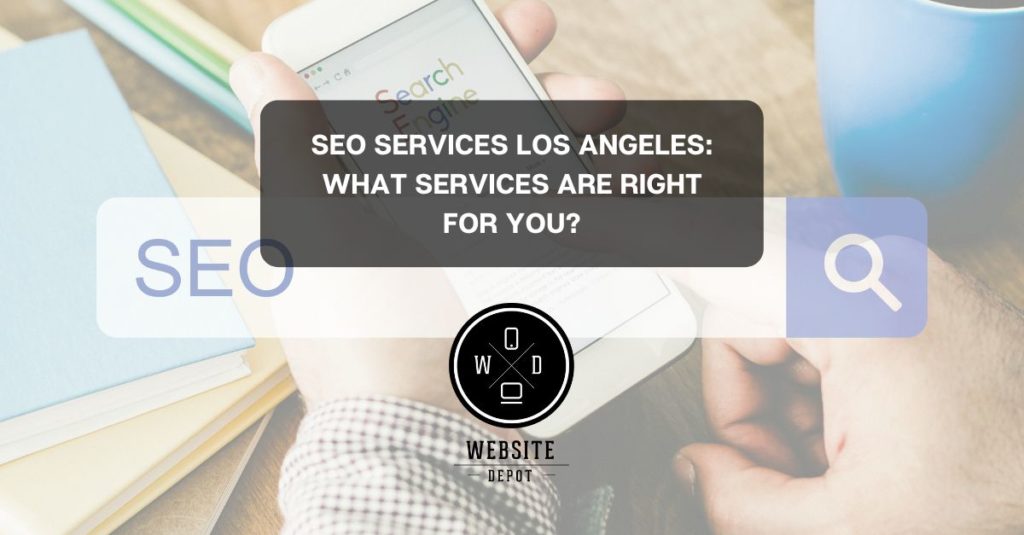 Professional SEO services in Los Angeles are a dime a dozen. A quick Google search will pull up countless companies advertising different packages, benefits, and results. But which techniques are right for your business? Here's what you need to know. 
What Services Do Web Agencies Offer?
Marketing and web agencies offer different SEO services. Each technique has different advantages, disadvantages, risks, and best-use cases. Some of the methods our full-service agency use include:
Search engine optimization (SEO)

Google advertisements

Content creation

Social media marketing

Branding

Online reputation management

Local keywords

Web design

Web development
These services are fundamental to digital marketing campaigns and improving your online presence. 
When Do I Need Search Engine Optimization?
Any business can benefit from search engine optimization (SEO). SEO improves your ranking in search queries through techniques like keyword analysis, keyword optimization, content creation, link building, and more.
You need search engine optimization services to increase organic traffic. SEO increases organic traffic by making your online platform easier to find. For example, the correct SEO techniques can help users find you if someone searches "plumber near me."
An increase in organic traffic improves sales and online authority while helping you cast a broader net to reach more customers. 
When Do I Need Web Design and Optimization?
Web design, optimization, and management are vital for any business with an online platform. Proven web design techniques ensure your online platform works with any device, regardless of the screen size, browser, and format. 
With customers judging websites in less than a second and making recommendations based on mobile compatibility, these services are crucial for your brand. 
You should consider website optimization if you're trying to enhance your online presence, pull in more customers, or if your online platform is an integral component of your business model.
When Do I Need Social Media Marketing?
Social media platforms like Instagram and Facebook are one of the first places customers look to for judging a business. Social Media Marketing requires human interaction and elevates other search engine optimization techniques. 
Every business needs to consider social media campaigns, especially if they're trying to grow their online presence, reach a younger audience, or if they're looking to strengthen their other marketing efforts.
Website Depot can develop a comprehensive social media campaign that engages users and builds loyalty. Not only can we increase your audience size, but we can help manage it and support long-term growth. 
Hire Professional SEO Services in Los Angeles Today
Digital marketing is difficult to navigate if you don't have experience. You can spend hours learning techniques and strategies without improving your circumstances. That's why your company needs to utilize one of our professional marketing strategies. 
Our veteran staff of SEO experts is here to guide you through the process and take the load off your shoulders, allowing you to focus on changing lives. Contact us today to begin a strategy consultation. Or call us at (888) 477-9540 to speak with one of our experts. Whether you're looking for social media marketing, Google advertisements, or keyword adjustments, we're here to help.