SEO Requires Quality Content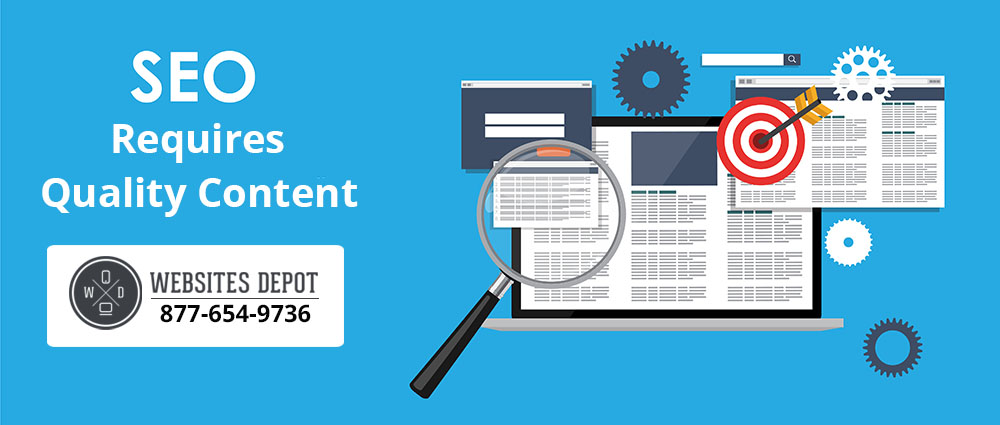 Not all content on the web offers value. In fact, most of them are junk. Therefore, Google intends to deliver the ideal solution by ranking sites that provide high-quality content to their visitors. With good content, your site will generate better links. It also assists RankBrain of Google to understand your site and how it can benefit others.
Unfortunately, not all search marketers take it seriously.
Keep in mind that putting more content on your site does not make it rank high. The reason for this is that search engines want quality content. It has also evolved immensely over the years. Plus, they are smarter today than they were before. Thus, lousy content will only deliver lousy results.
How To Make Good Content?
There are several qualities of having good content. But the most important one is to serve your audience. Because every site is different, make sure that you know who you are writing for. You must ensure that your content answers the questions of your visitors to help them complete their goals.
It should also deliver pleasurable experience regardless of what device your visitors are using. Then, offer the right information to your visitors quickly.
Your Visitor's Intention
SEO is not all about ranking. Rather, it is also about educating your users and helping them solve their problems. It is one of the reasons conducting a proper keyword research is vital before you start writing content. When you find those keywords that your target audience is looking for, you can start generating ideas they would surely be interested in.
A Good User Experience
It is not enough to have a well-design website. You must ensure that it is user-friendly to offer positive effects on your SEO effort. Google takes notice if someone clicks on your site through a search and engage with your content. That said, having a good content also means offering a good experience to your audience.
Beating The Competition
You can only do so if you monitor your competition. That said, conduct research on what they are doing to their site and learn about what is working for them. From there, you can figure out steps on how to do better than them.
The lifeblood of SEO is always good content. With it, you can build quality links faster, which is vital to achieving SEO results. Google will also better understand your site.